More News
Lovely Weather for a Snowball Fight with You!
Posted by Flippy on December 26, 2015 at 2:00 PM
On the twelfth day of winter, Toontown gives to you:
The Great Snowball Fight,
Surlee's lost package?,
Cheerful Christmas costumes,
A VERY big blizzard,
Twice the gag experience,
Wacky winter carols,
AND A MEGAAAAAA COG INVASION!
(bum bum bum...)
A Cattlelog full of clothing,

Brand new decorations,
Trees and lights o'plenty,
And a holiday packed with very merry news!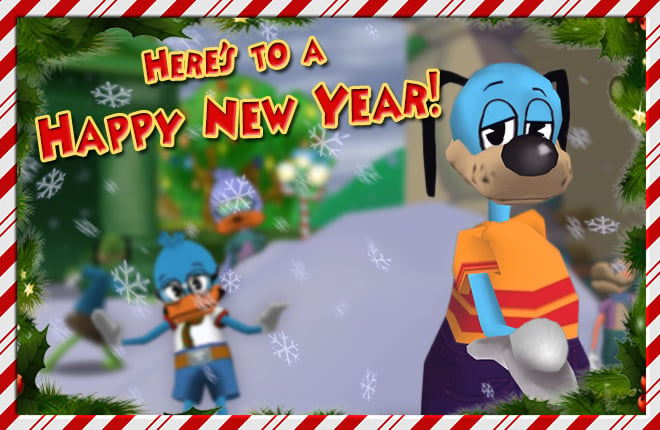 I've been thinking, and despite the grave situation with Fluffy -- we can't let that get in the way of our fun. I may not be Slappy, but I accepted this temporary title of President of the Toon Council on the basis that I would do things exactly how he would have - and that's what we're going to do!
Two years ago
, Slappy started the grand tradition of
The Great Snowball Fight
as part of his election campaign. He's also the one who had the idea of Polar Bears, you know! He was such a great Toon...
In the spirit of Slappy, it's my great honor to say these final words to wrap up this spectacular year of Toontown's 12 Days of Winter:
Let the Great Toontown Snowball Fight
COMMENCE!
---
Comments
Sorry! Comments are closed.
---
---
---
---
---
---
---
---
---
---
---
---
---
---
---
---
---
---
---
---
---
---
---
---
---
---
---
---
---
---
---
---
---
---
---
---
---
---
---
---
---
---
---
---
---
---
---
---
---
---
---
---
---
---
---
---
---
Back To Top