More News
While the Merry Bells Keep Ringing, Double Experience For You!
Posted by Lord Lowden Clear on December 21, 2015 at 2:00 PM
On the seventh day of winter, Toontown gives to you:
Twice the gag experience,
Wacky winter carols,
AND A MEGAAAAAA COG INVASION!
(bum bum bum...)
A Cattlelog full of clothing,

Brand new decorations,
Trees and lights o'plenty,
And a holiday packed with very merry news!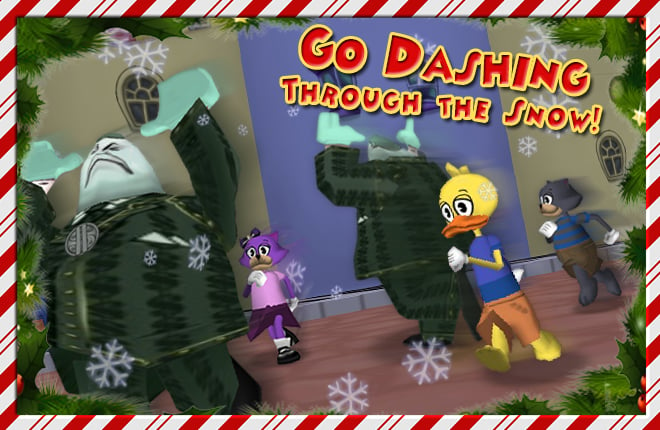 Happy Holidays to everyone! December has been a great month for Toontown so far, with all of the holiday cheer and new events going on. It's important, however, that we don't lose sight of our main mission -- to put an end to these dastardly Cogs.
To help out with this, I've got my own present from myself to you to spread the holiday cheer while still being able to bust those baddies. Wondering what it is, eh? Let me tell you: It's
Double Gag Experience
from now until 2PM Toontown Time tomorrow!
That's right -- you can get just as many points without any sort of invasion going on. It's the perfect time to hop on and do some training. After all, it's the most wonderful time of the year! Until next time, keep them busting -- with laughter!
Lord Lowden Clear
Leader of the Toon Resistance
---
Comments
Sorry! Comments are closed.
---
---
---
---
---
---
---
---
---
---
---
---
---
---
---
---
---
---
---
---
---
---
---
---
---
---
---
---
---
---
---
---
---
---
---
---
---
---
---
---
---
---
---
---
---
---
---
---
---
---
---
---
---
---
Back To Top