More News
Shockley the Snowman
Posted by Shockley on December 20, 2015 at 2:00 PM
On the sixth day of winter, Toontown gives to you:
Wacky winter carols,
AND A MEGAAAAAA COG INVASION!
(bum bum bum...)
A Cattlelog full of clothing,

Brand new decorations,
Trees and lights o'plenty,
And a holiday packed with very merry news!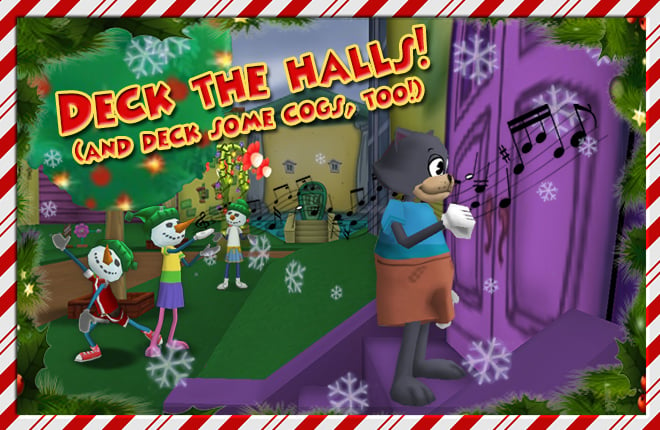 Shockley the Toon Trooper was a jolly, happy soul.
With a birthday cake, a button of blue, and fur as black as coal.
There must have been some magic in the Christmas carols he found.
For when he sang them in the shops, a Snowman became his crown!
Oh, hi there Toons! I was just writing my own Christmas carol there. What do you think? It's based on a true story, you know. The winter magic is in the air as Toontown has grown sillier, and with the right carols,
you yourself can earn a head of snow.
Here is the list! You'll need to figure out which shopkeepers like which carol to earn your prize.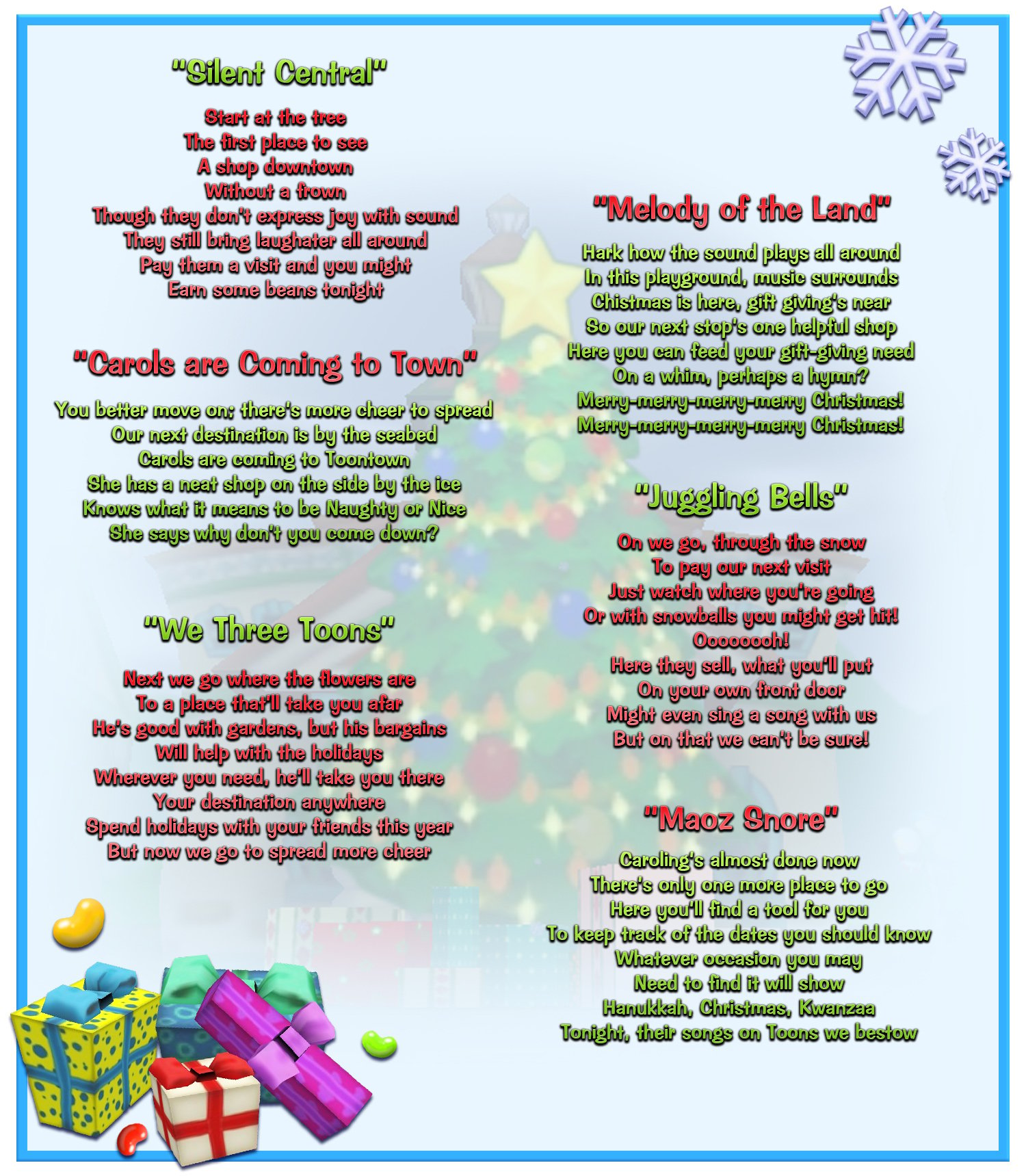 Enjoy the hunt, and stay warm under there! Smothering your face in snow isn't the most comfortable way of making a mask.
---
Comments
Sorry! Comments are closed.
---
---
---
---
---
---
---
---
---
---
---
---
---
---
---
---
---
---
---
---
---
---
---
---
---
---
---
---
---
---
---
---
---
---
---
---
---
---
---
---
---
---
---
---
---
Back To Top