More News
Have Yourself a Very TOONTASTIC Christmas!
Posted by Flippy on December 25, 2016 at 3:00 PM
On the eleventh day of winter, Toontown gives to you:
A most Toontastic Christmas!
Surlee's lost package?,
Cheerful Christmas costumes,
A VERY big blizzard,
Twice your gag experience,
Wacky winter carols,
AND A MEGAAAAAA COG INVASION!
(bum bum bum...)
A Brrrgh-sized blizzard
,
Eight New Toon Species,
Trees and lights o'plenty,
And a holiday packed with very merry news!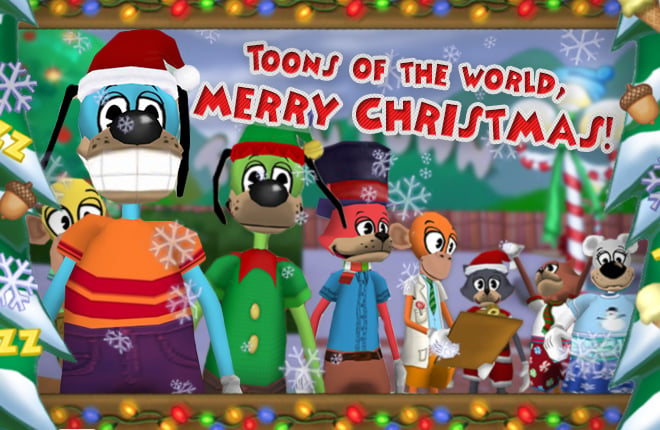 Merry Christmas, Toontown!
It's Flippy, President of the Toon Council, here to wish you the happiest of holidays and great greetings to Toons far and wide!
No matter how you celebrate, today is a great day to take the joy you have and use it to bright up someone else's big day. I've been travelling all around Toontown today to different districts, witnessing Toons spread the Christmas cheer.
I've seen Toons making friends just to give them gifts, jellybeans flying through the sky at Christmas day beanfests, and even I myself gave some of the Toons I met jellybeans with the challenge that they must use them to give gifts to their friends!
All throughout this holiday season, us folks here at the Toon Council have given you gifts every day. Now it's your turn to give gifts to someone else, whether in Toontown or not!
Yesterday wrapped up the last of Alec Tinn's announcements for New Species Candidates, and you'll be able to vote for your favorite once the New Year comes! Although they're not in Toontown yet, you can bet your britches they're celebrating Christmas too.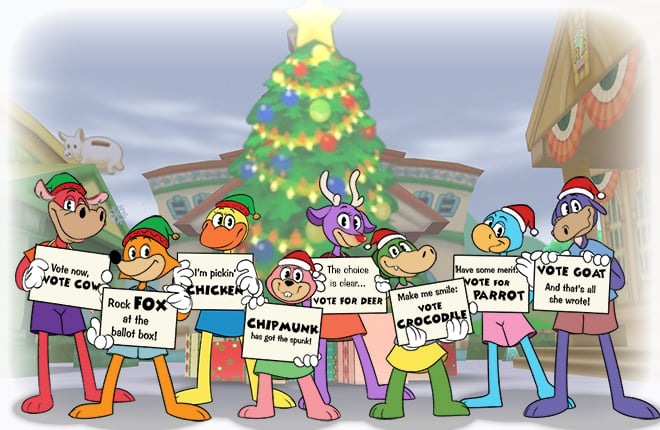 We've got one more gift left for you tomorrow to wrap up Toontown's 12 Days of Winter, a tradition that we've had ever since Slappy himself started it.
Have yourself a very, merry, extraordinarily
TOONTASTIC
Christmas, Toontown!
---
Comments
Sorry! Comments are closed.
---
---
---
---
---
---
---
---
---
---
---
---
---
---
---
---
---
---
---
---
---
---
---
---
---
---
---
---
---
---
---
---
---
---
---
---
---
---
---
---
---
---
---
---
---
---
---
---
---
---
---
---
---
---
---
---
---
---
---
---
---
---
---
---
---
---
---
---
---
---
---
---
---
---
---
---
---
---
---
---
---
---
Back To Top