More News
Celebrating with Toontown's 12 Days of Winter!
Posted by Sir Max on December 15, 2016 at 5:30 PM
On the first day of winter, Toontown gives to you:
A holiday packed with very merry news!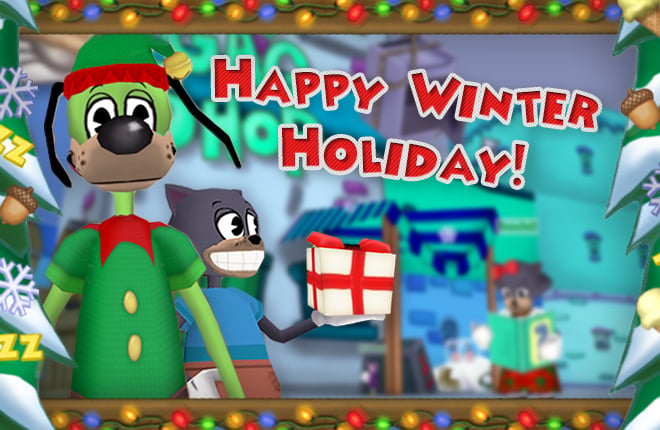 Happy Holidays, Toons one and all! It's the most wonderful time of the year, and if you're like me, you've already been rocking around the Christmas tree since December 1st. Some of you may not be quite so ready to be home for Christmas yet, but after this big event, you better be!
We're always looking for a good excuse to be joyful and triumphant here in Toontown, which is why every year we jingle all the way with the Toontastic tune of
Toontown's 12 Days of Winter
, a series of updates which make up Toontown's big Winter Celebration!
Every day for the next 12 days, between
December 15th and December 26th
, check out the blog for the newest gifts from the Toon Council and even Santa Toon himself. We'll feature a lot of holiday classics that you all know and love, as well as some brand new additions to our melody!
No matter what, where, or how you celebrate, let me be first to tell you on behalf of the Toon Council: Merry Christmas, Happy Hanukkah, Happy Kwanzaa, and
Have a Toontastic Winter Holiday!
---
Comments
Sorry! Comments are closed.
---
---
---
---
---
---
---
---
---
---
---
---
---
---
---
---
---
---
---
---
---
---
---
---
---
---
---
---
---
---
---
---
---
---
---
---
---
---
---
---
---
---
---
---
---
---
---
---
---
---
---
---
---
---
---
---
---
---
---
---
---
---
---
---
---
---
---
---
---
---
---
---
---
---
---
---
---
---
---
---
---
---
---
---
---
---
---
---
Back To Top