More News
All I Want for Christmas are the Toon Candidates
Posted by Alec Tinn on December 17, 2016 at 2:00 PM
On the third day of winter, Toontown gives to you:
Eight New Toon Species,
Trees and lights o'plenty,
And a holiday packed with very merry news!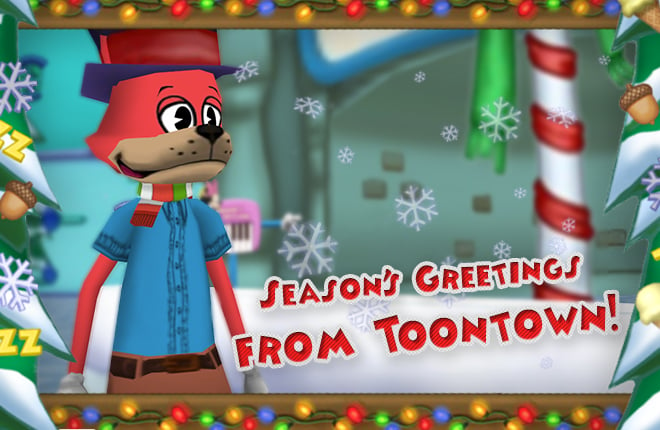 Helllloooooooooooooo
Toontown! I hope you're enjoying your wonderful Winter Holiday! Things are just getting started around here, and I'm here to give you a gift that will keep on giving for the days to come.
We're a bit behind schedule, but it worked out rather well! Every day until we're finished, one of the eight New Toon Species Nominees that
YOU
picked will be announced right here at the bottom of the blog post, complete with their image and a short bio.
It's quite the grand gift! I've spent the last few weeks working with the Toon Council to filter through your nominations based on popularity, as well as the best fits for Toontown. Check back every day to see if your species won the nomination!
The Species Election will continue in January with our new picks, resulting in a
brand new character
coming to Toontown next year based on YOUR vote. Until then, let's get these nominees announced!
---
Toon Candidate: GOAT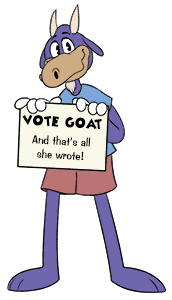 Jellybean Flavor:
Tin Can
Favorite Activities:
Butting Heads, Fine Dining
Favorite Places:
The Mountain in ToonFest, The Junkyard
Position:
As traffic in Toontown increases, Goat will promote teleporting as an environmentally friendly transportation option.
---
I'm certain that Goat will be the last to say
BAAAAHHHH
Humbug. Keep checking back every day to see which species will be announced next. Merry Christmas to all!
---
Comments
Sorry! Comments are closed.
---
---
---
---
---
---
---
---
---
---
---
---
---
---
---
---
---
---
---
---
---
---
---
---
---
---
---
---
---
---
---
---
---
---
---
---
---
---
---
---
---
---
---
---
---
---
---
---
---
---
---
---
---
---
---
---
---
---
---
---
---
---
---
---
---
---
---
---
---
---
---
---
---
---
---
---
---
---
---
---
---
---
---
---
---
---
---
---
---
---
---
---
---
---
---
---
---
---
---
---
---
---
---
---
---
---
---
---
---
---
---
---
---
---
---
---
---
---
---
---
---
---
---
---
---
---
---
---
---
Back To Top