More News
ToonFest: Birthday Bash | Day One Summary!
Posted by The Toontown Team on May 25, 2023 at 8:00 PM
Welcome to the first ToonFest: Birthday Bash Daily Update! To keep everyone in the know of what's happening here in Atlanta, we're providing regular updates about all the happenings and excitement here at ToonFest. We'll also provide information about upcoming events happening at ToonFest at the end of each post. Without further ado, here's day one of ToonFest: Toontown's Birthday Bash at MomoCon 2023!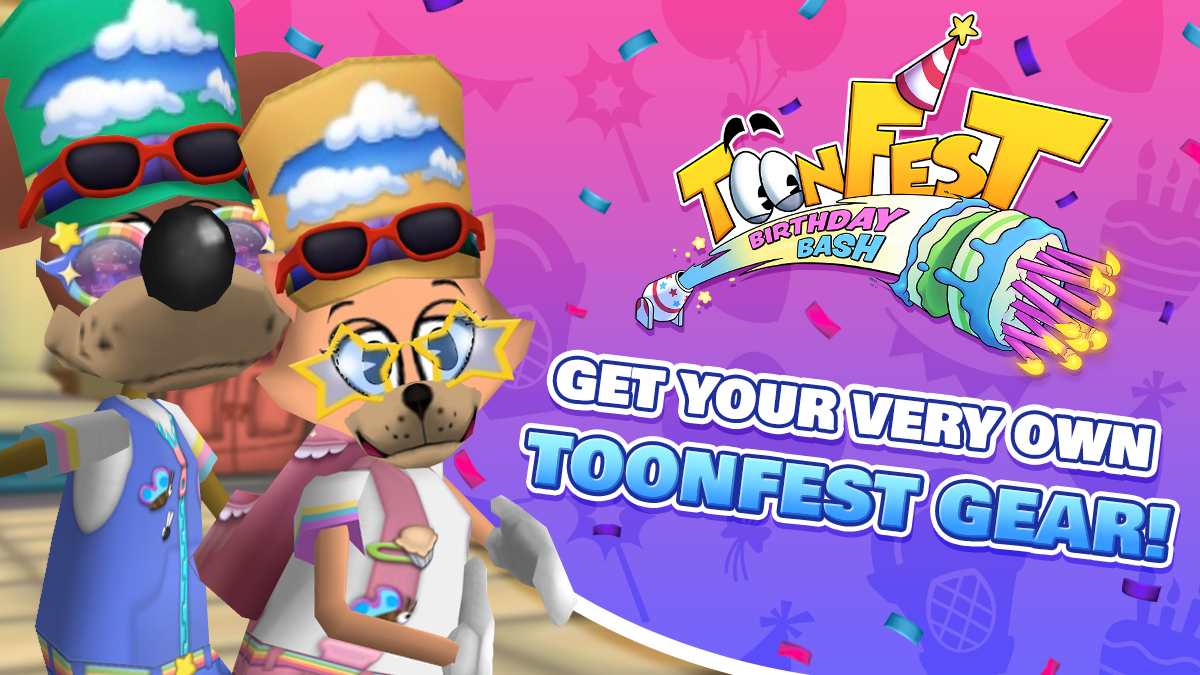 Welcome to ToonFest!
At our very first event, we warmly welcomed all the Toons from far and wide to ToonFest: Birthday Bash in Atlanta. Of course, it wouldn't be a Toony celebration without Cogs trying to ruin all the fun! Luckily, it was just a Flunky. Suspiciously, he was enthusiastic about taking lots of photos with all the Toons, but y'all brought the gags and pushed that shaking Flunky back into the elevator he came from. What an exhilarating way to kick off ToonFest!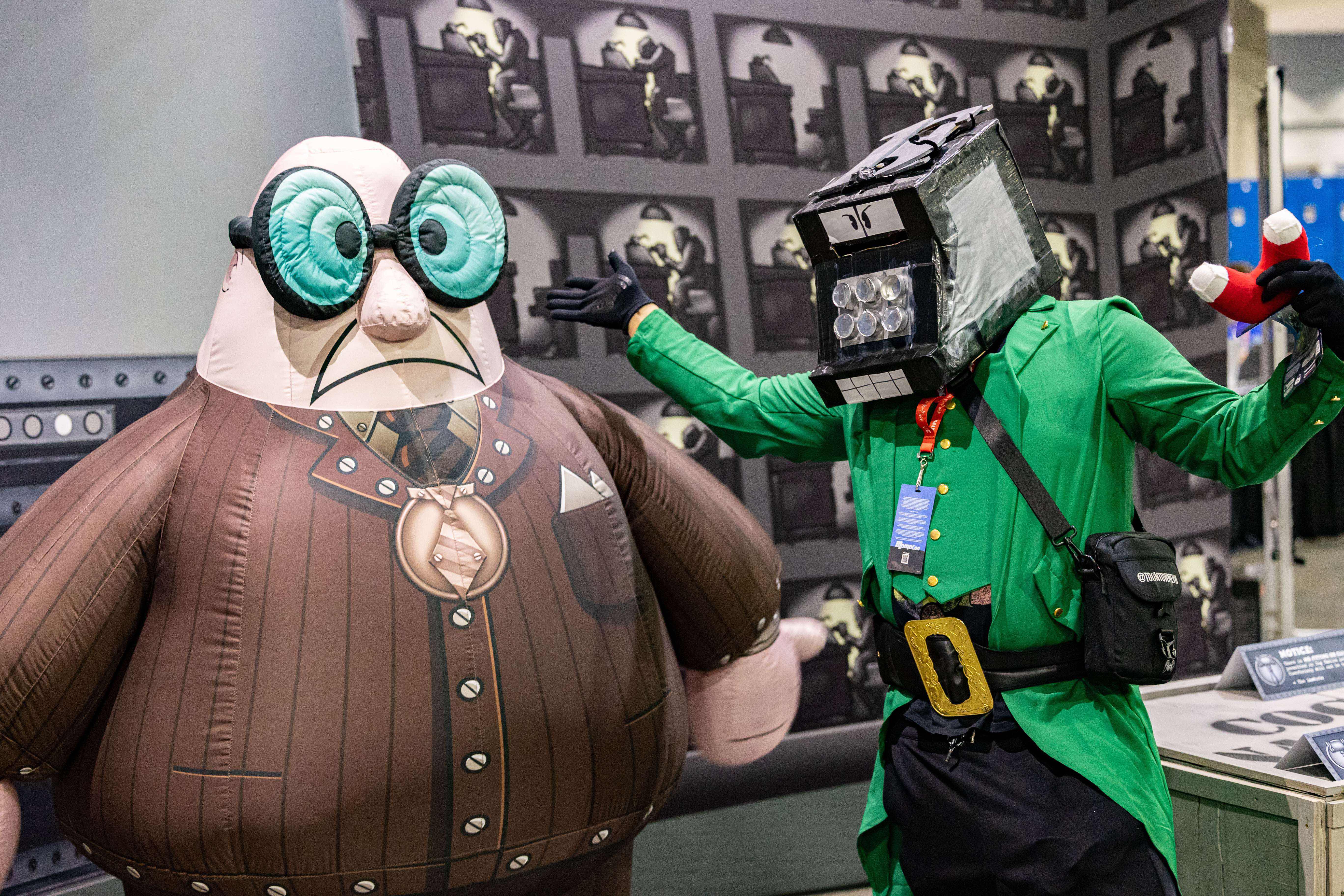 Toontown Trivia Bash
Our first ToonFest: Birthday Bash panel was the Toontown Trivia Bash, where Toons gathered from all over the world were put to the test with their Toontown Trivia knowledge! From trick questions to Treasure Dives into Toontown's lore, it was certainly a tough challenge for everyone who participated. Some lucky winners came home today not only as a Trivia Champions, but also with exclusive ToonFest prizes! Congratulations, Lexicon, Strato, and Jake Cheesymarble!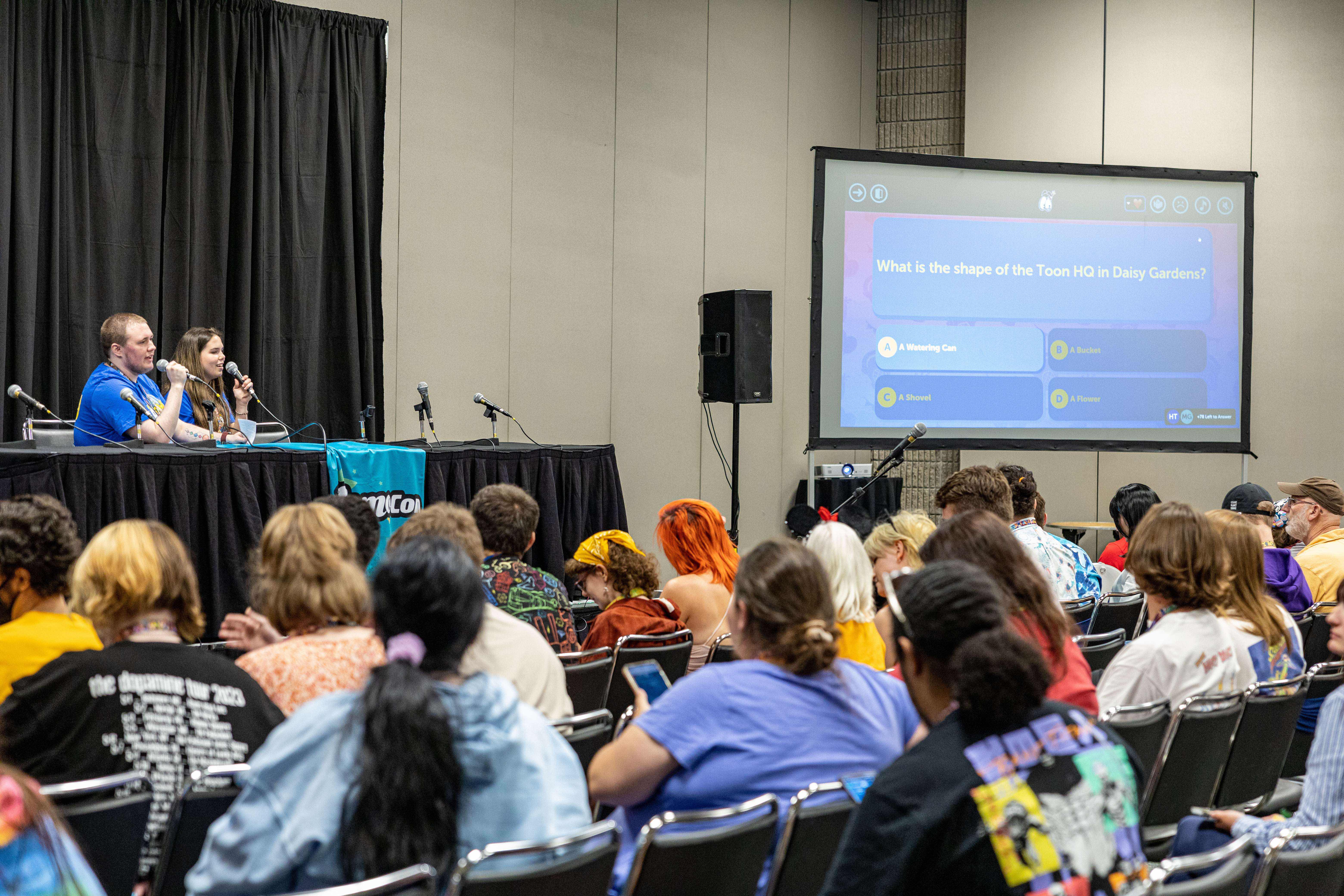 Behind The Tooniverse: 20 years of Toontown
This reunion was one for the Shticker Books! Former Toontown Online developers shared their stories and experiences on the team, as well as how Toontown came to be! Did you know that the Toontown trading cards were the start of Schell Games? What about the idea of Cogs turning into clowns upon being defeated? Did you know how Toontown was translated for different languages? A Trolley-load of information was shared at this panel, so if you'd like to watch it — and learn the answers to these questions — check it out here! Ready your Birthday Cake, Mike Goslin, the entire town might be after you after what you put us through in The Brrrgh with Lil Oldman's infamously difficult tasks!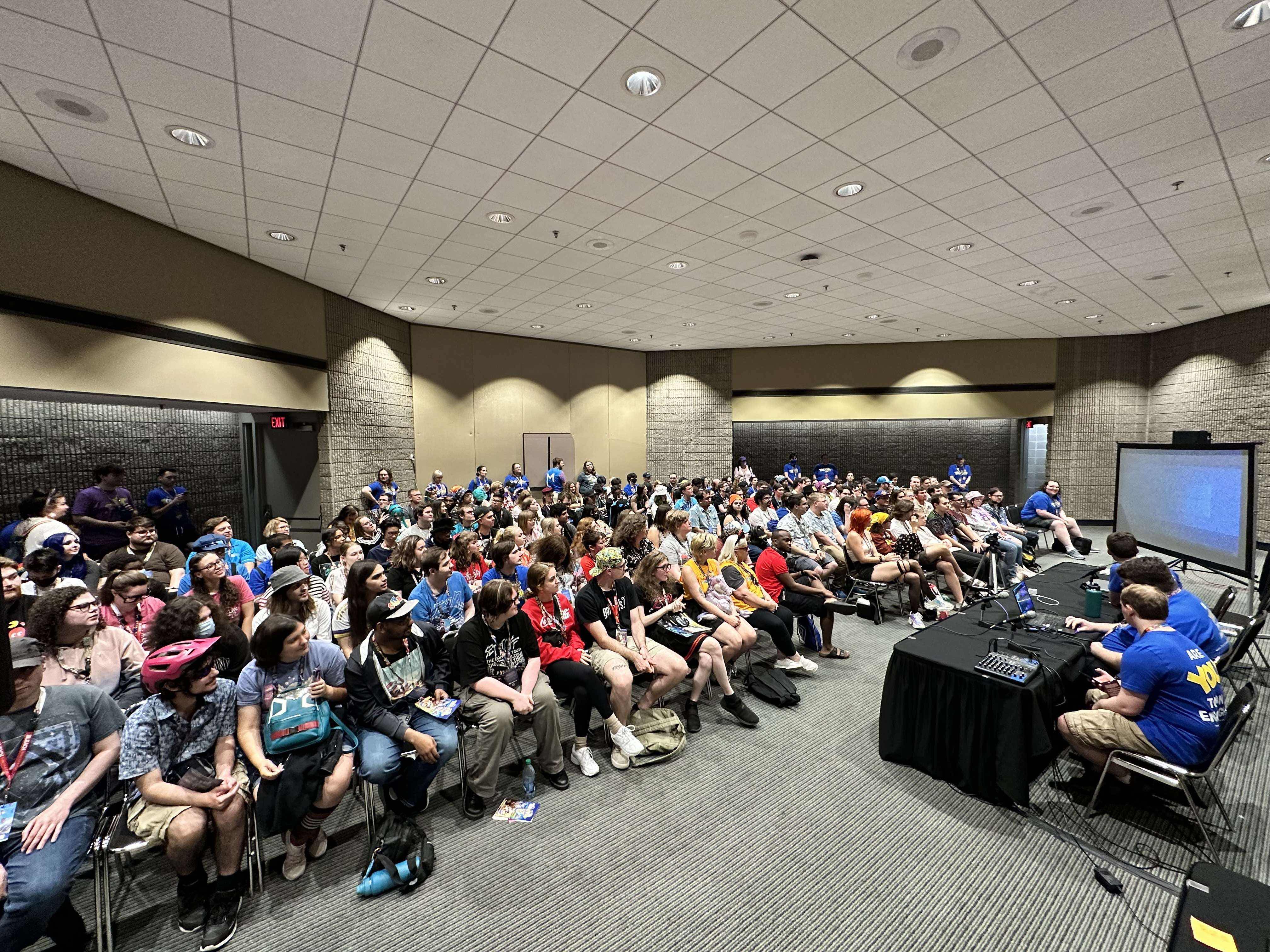 What's Coming Up Next?
As day one comes to an end, we move onward to the second day! Here are some events YOU can look forward to, whether you're attending in person or not!

What's Next for Toontown (1:00-2:00pm ET)
Creating the Cogs (2:30-3:00pm ET)
Toontown Trolley Championship (8:30-9:30pm ET)
Of course, there will be plenty of other fun activities at ToonFest, such as playing Fish Bingo or 'Guess Toon' with a friend! If you're enjoying the festivities from home, there'll be staff members in-game interacting with players, so keep an eye out!
One Final Treat…
Over the last 10 years, Toontown has seen 6 unique code sets made available only during the respective ToonFests they were made for. Many Toons missed out on the chance to have these outfits and accessories, but worry not! We are ecstatic to announce that the 2023 ToonFest item code, as well as the previous public ToonFest codes are now available for YOU to redeem! Below is a list of the available codes, as well as the items they'll give you (in both ToonFest Blue and Pink)!
2015 - Shoes: toonfest-birthday-2015
2016 - Backpacks: toonfest-birthday-2016
2017 - Shirts: toonfest-birthday-2017
2018 - Shorts & Skirts: toonfest-birthday-2018
2019 - Hats: toonfest-birthday-2019
2020 - Glasses: toonfest-birthday-2020
2023 - ??? - toonfest-birthday-2023
---
We hope you enjoy this special treat in the spirit of celebrating Toontown's 20th Birthday! Stay Tooned for even more exciting events and announcements over the next couple days. Who knows what tomorrow has in store…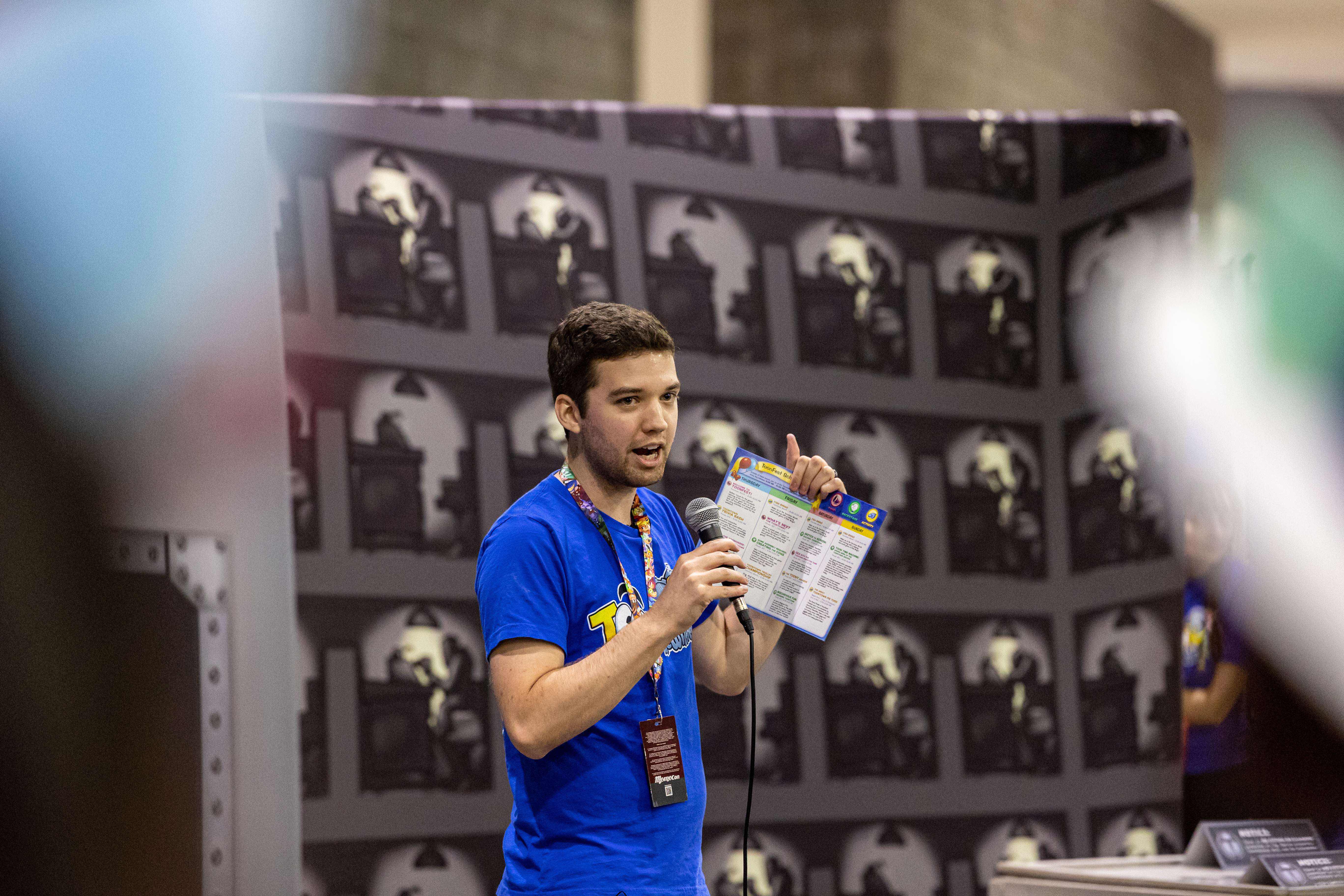 ---
Comments
Sorry! Comments are closed.
---
---
---
---
---
---
---
---
---
---
---
---
---
---
---
---
---
---
---
---
---
---
---
---
---
---
---
---
---
Back To Top