More News
ToonFest: Birthday Bash | Day Two Summary!
Posted by The Toontown Team on May 26, 2023 at 9:00 PM
Happy Friday, everyone, and welcome back! Another day at ToonFest: Birthday Bash has come to a close, so y'all know what time it is! We're back at it with our daily update! We're sure you're all eager to jump into it, so here's our second day recap of ToonFest: Birthday Bash at MomoCon 2023!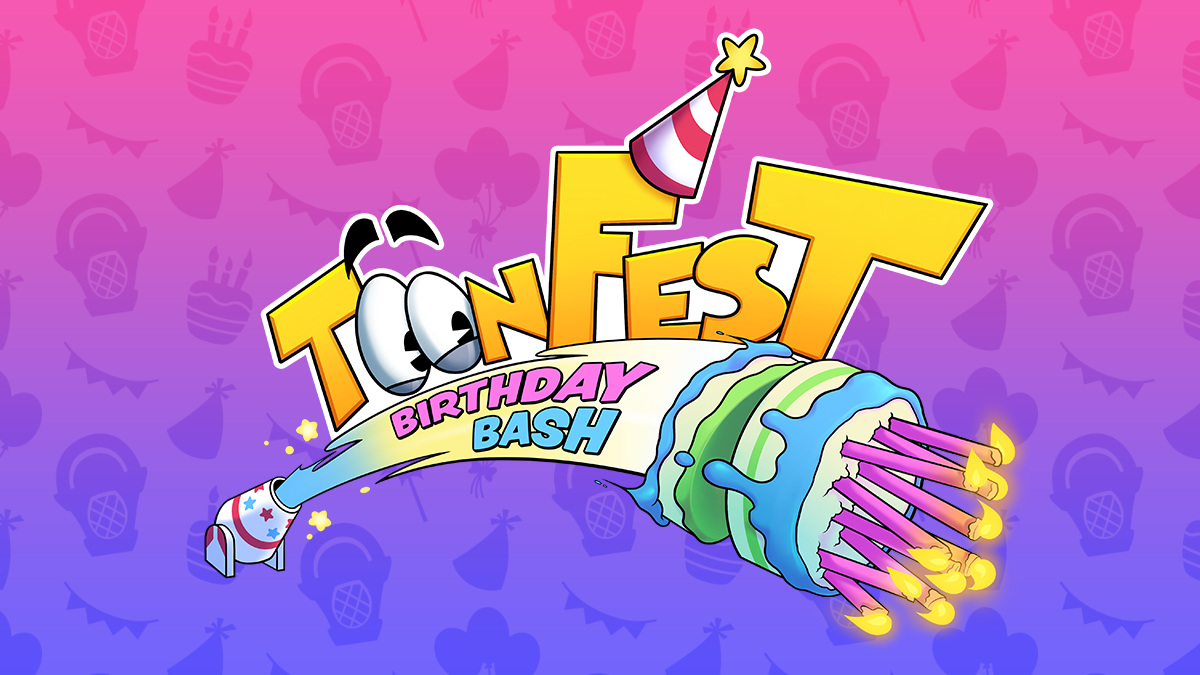 What's Next for toontown
In our most anticipated panel yet, a boat load of information regarding new content was released into the world! Be aware, we're about to dive into some spoilers!!!
In case you missed it, the Toon Resistance intercepted the memo from the Chairman, revealing their restructuring, otherwise known as "Under New Management" plans for facilities. Two brand-new Cog minibosses were revealed — The Club President and the Office Clerk — who will eventually be accompanied by two other minibosses and a facility overhaul that will change the suit grind forever!
The textures in Toontown are bursting with liveliness with the announcement of Toontown Remastered, a retexturing of the game you know and love while maintaining that Toony feel.
Our favorite Toon Council president, Flippy, finally arrived — he was running late due to a Toon Council meeting. He didn't come empty handed, however! Knowing how beloved he is in the community, Flippy gave everyone he saw a Flippy Plushie! Keep an eye out at the convention center over the next few days, maybe Flippy will make another appearance…
Last, and certainly not least, the clouds covering the final part of the Shticker Book map disappeared, revealing what's been hiding below the cloud! Book your flights, Toons! The Island of Clear Coasts will be the hottest vacation spot for Toons all over the Tooniverse!
If you'd like to learn more about the new content announced at today's panel, click here!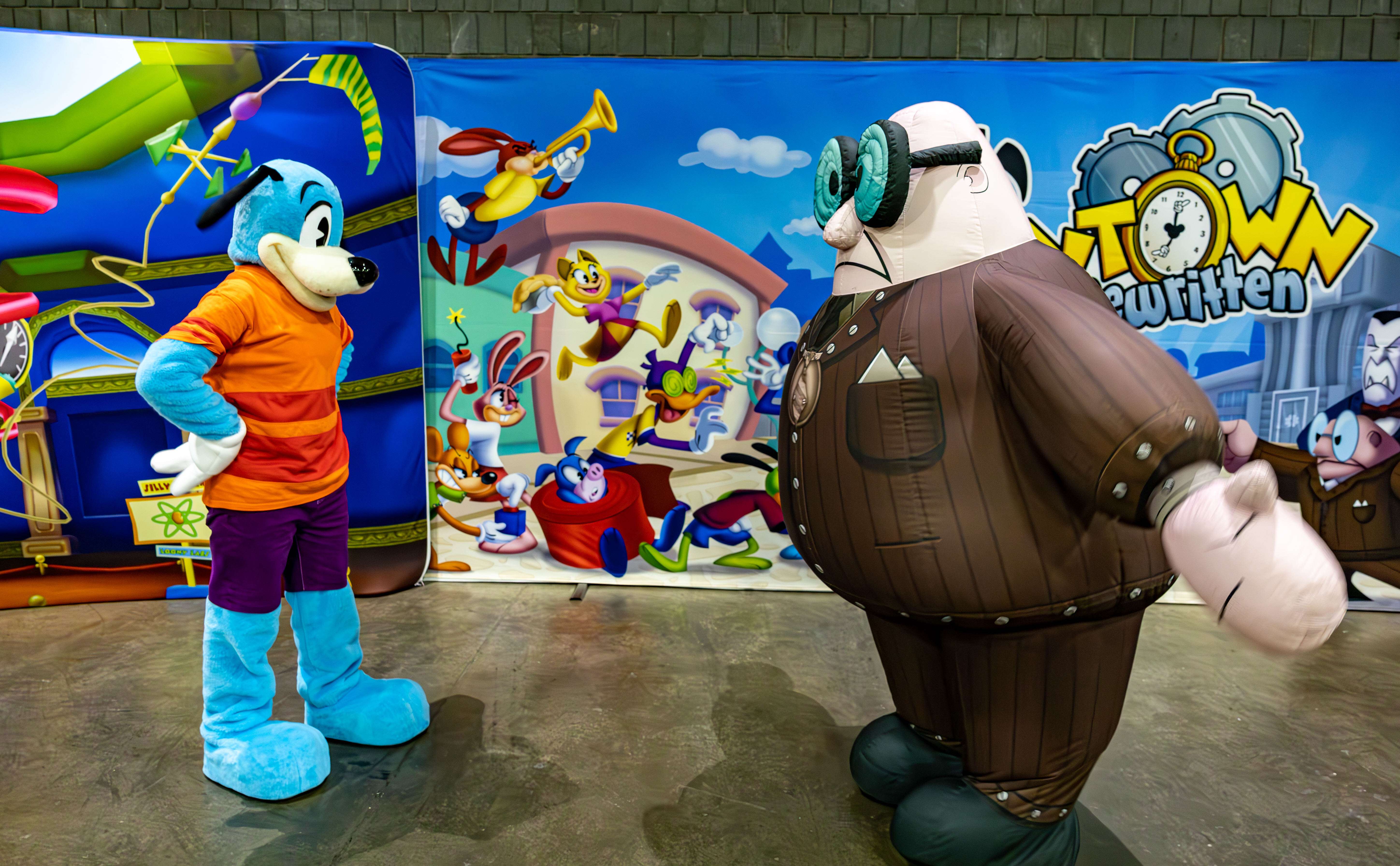 Some Assembly Required: Creating the Cogs
After the "What's Next for Toontown" panel, we jumped right into the next. In this one, the panelists took us on a trip through the early concept art and development of the "Under New Management" project. With a summary of how these battles will currently function, Toons were able to get a glimpse into these facilities!
After this panel concluded, attendees were able to participate in a playtest of the new Office Clerk and the Club President fights, as well as take a stroll down Snooze Square, a new street that will connect Donald's Dreamland with Clear Coasts. It was so fun watching people experience these battles for the first time! Some Toons were brave enough to go into the unknown alone (shoutout to Molly who was the first Toon to solo the Office Clerk)!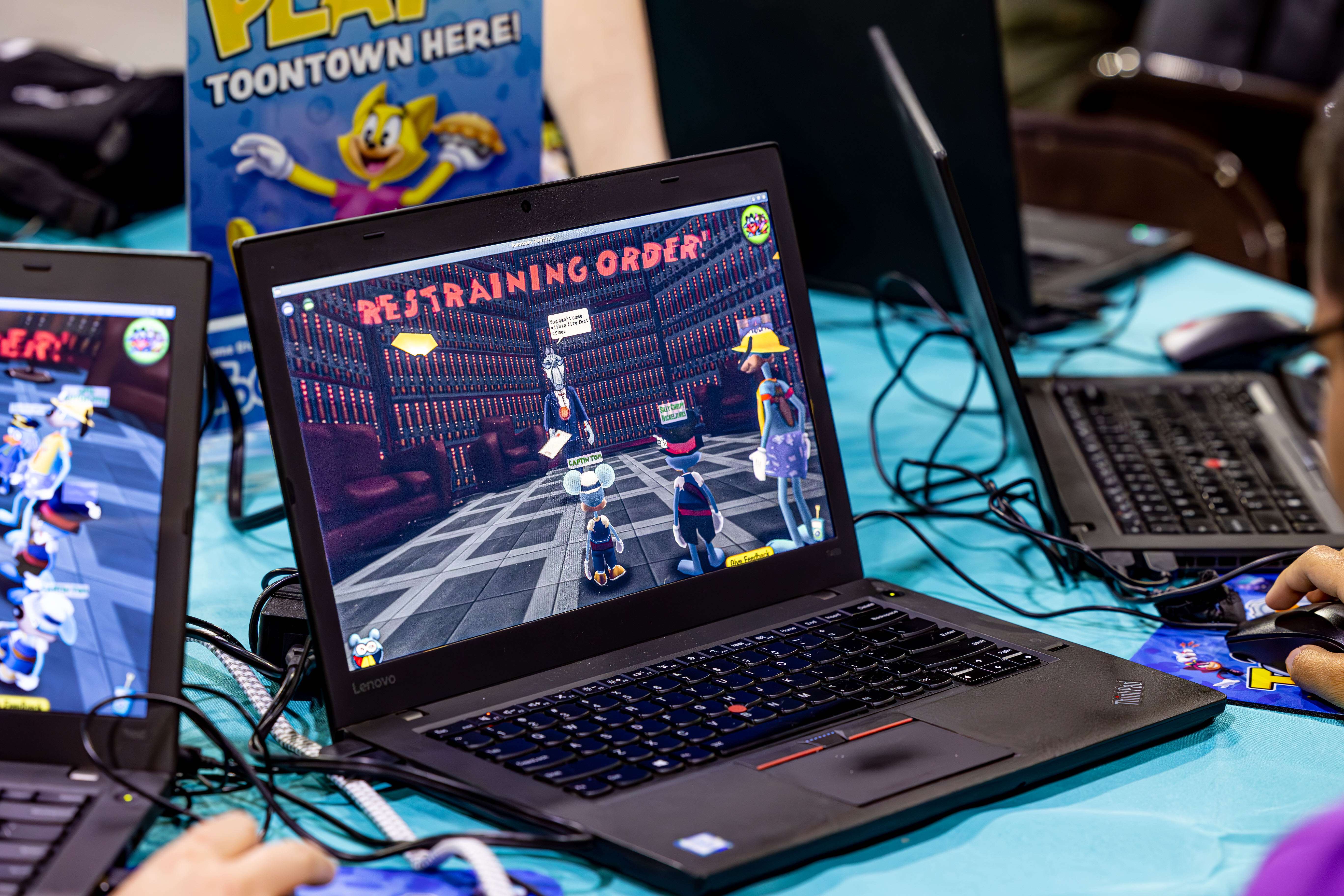 Toontown Trolley Tournament
The competition was ON for our Trolley Tournament! Several randomized groups rode the trolley together, competing neck and neck to be crowned this year's Trolley Champion! The fight was tougher than a 4-star Boiler, but you Toons put on a great fight! Congratulations to Lime, Super Snorkelton, Smirky Bumperpop, and Zeku.
What Tomorrow Has in store
The silliness continues on day 3 with a one-ton Big Weight of fun! Below are the activities you can look forward to tomorrow!
Fish Bingo (9:30-9:50am ET)
Sketch to Screen: Building Toontown (10:00-10:30am ET)
Q&A with the Toontown Rewritten Team (1:00-2:00pm ET)
The TOONY Awards (4:00-5:00pm ET)
Mischievous Fun: Designing Toontown (5:30-6:00pm ET)
If you're attending in person, come join the fun! For everyone at home, make sure to check out our YouTube and Twitch pages, where you can Toon in live to some of the panels!
As always, you can check out the Toontown Blog every night for guaranteed ToonFest: Birthday Bash updates. Until tomorrow, Toons!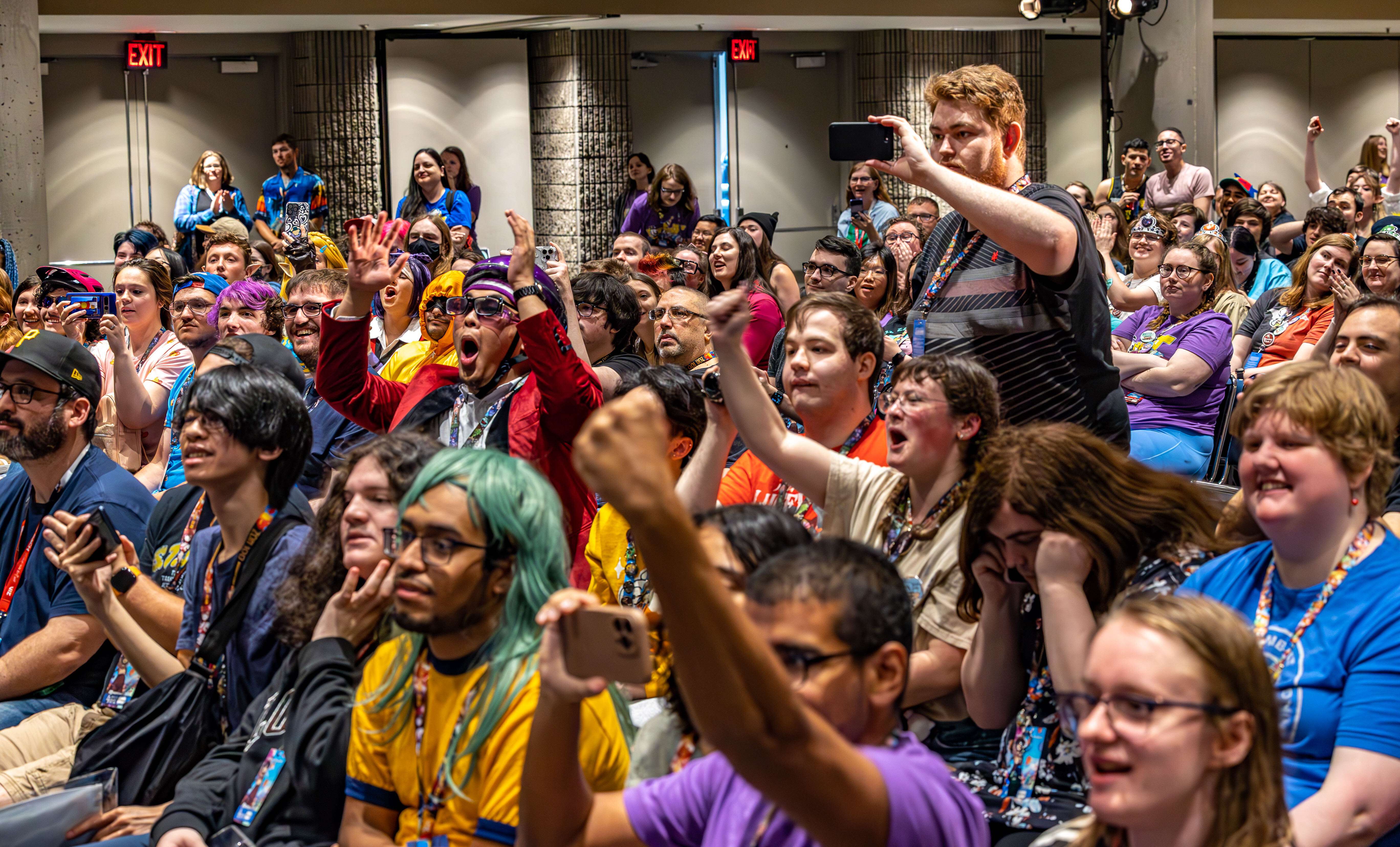 ---
Comments
Sorry! Comments are closed.
---
---
---
---
---
---
---
---
---
---
---
---
---
Back To Top