More News
ToonFest: Birthday Bash | Day Four Summary
Posted by The Toontown Team on May 28, 2023 at 8:00 PM
Sadly, the final day of ToonFest: Birthday Bash has come and gone. We already miss you all deerly and we can't wait to see you next time! In the meantime, let's High-Dive into the final ToonFest recap!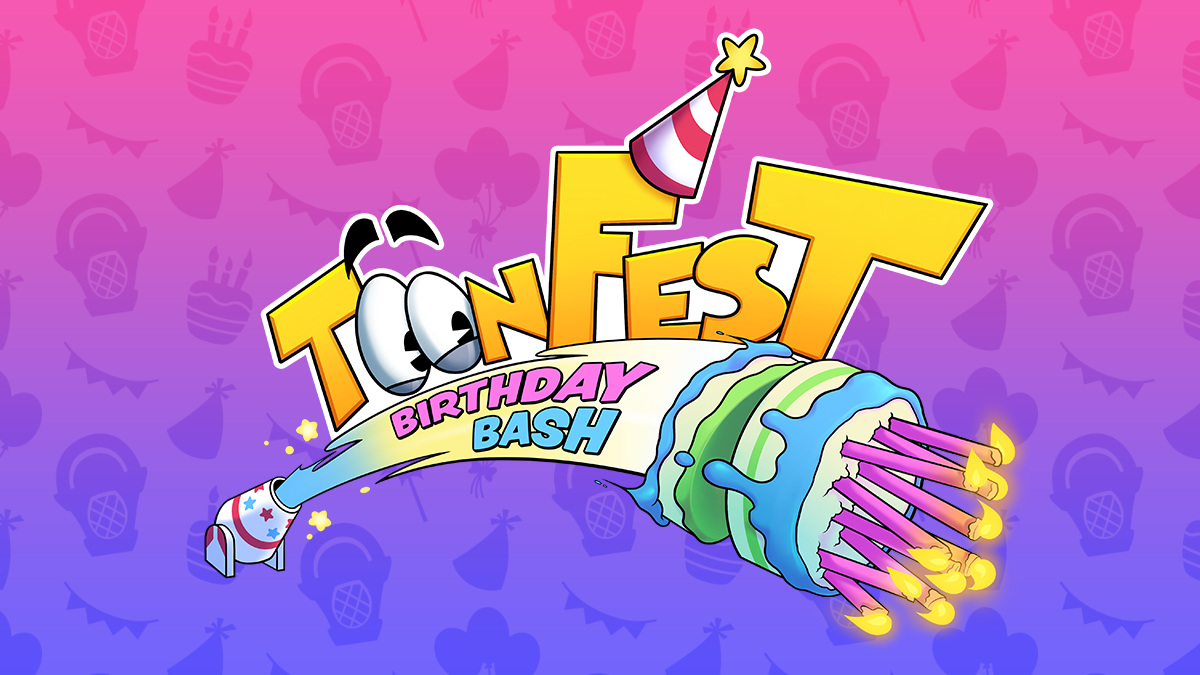 Toon Time Machine: hidden gems of the toontown archive
After all the Toon chatter during the developers' panel, the anticipation was high for this one! Our panelists took us through an original Toontown Online Design Document, showcasing several designs and concept art for the game and revealing ideas behind rumored playgrounds, such as the rumored Funny Farms. There's so much to talk about, but y'all can check it out here, as the final ToonFest panel is something you definitely don't want to miss. Stay TOONed for the release of the ENTIRE Toontown Design Document later this week!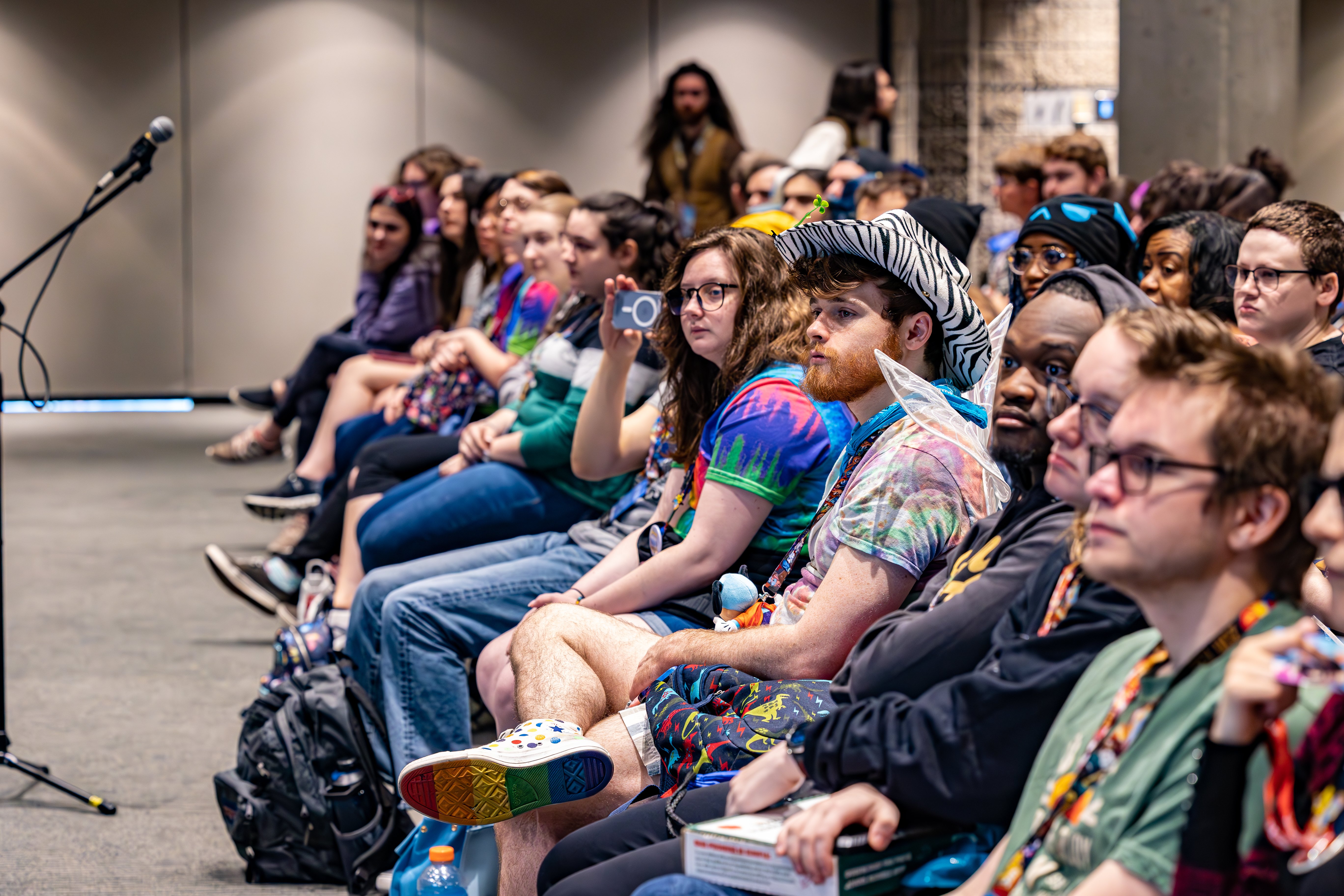 The Great Toontown Pie Toss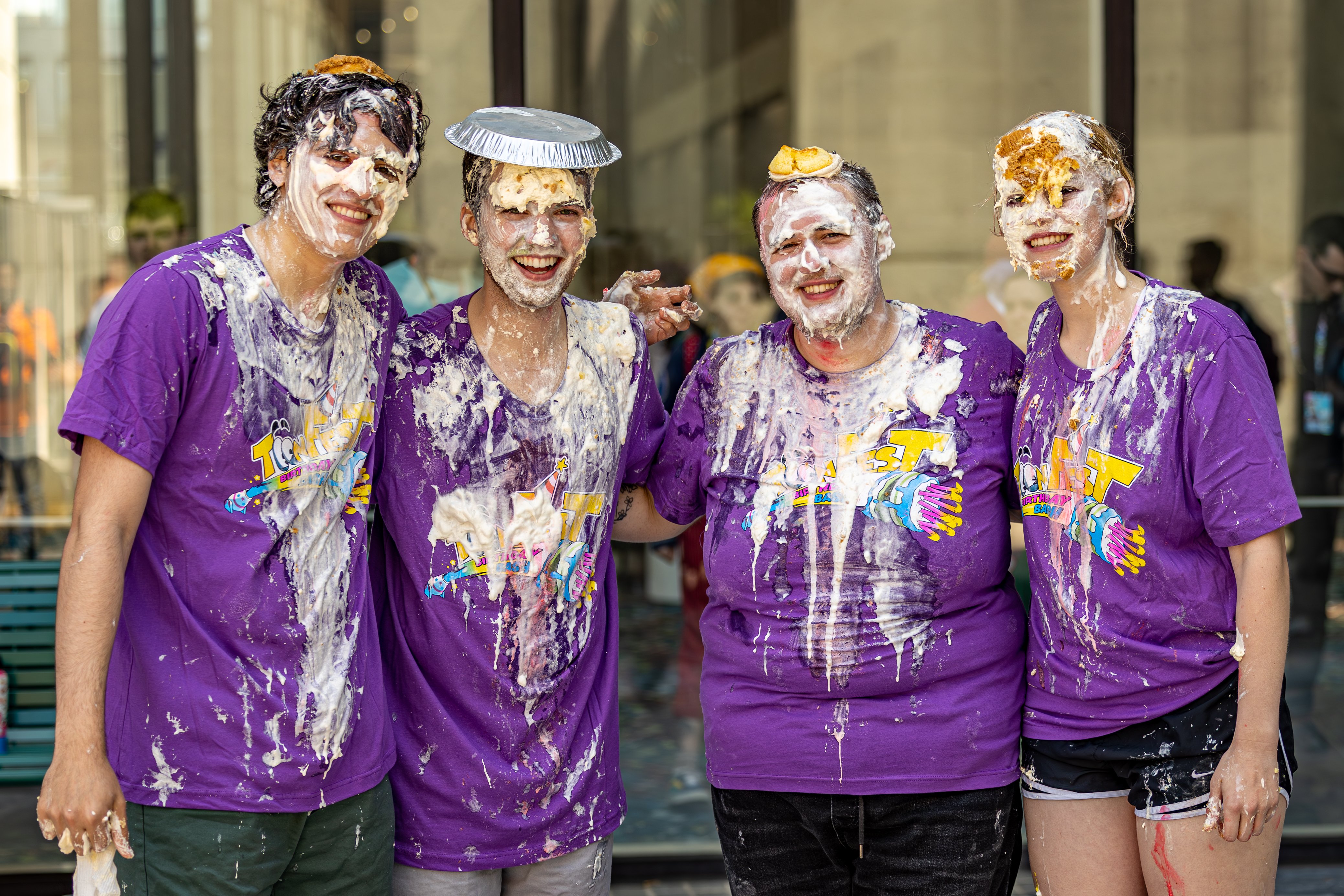 Here at ToonFest: Birthday Bash, we stick to tradition: that means letting the pies fly at several staff members. The showers were surely frightened at the sight of Joey, Danny, Daniel, and Ashley after that Toontastic food fight. Rumor has it that there's still Whole Cream Pie filling on the courtyard floors at MomoCon.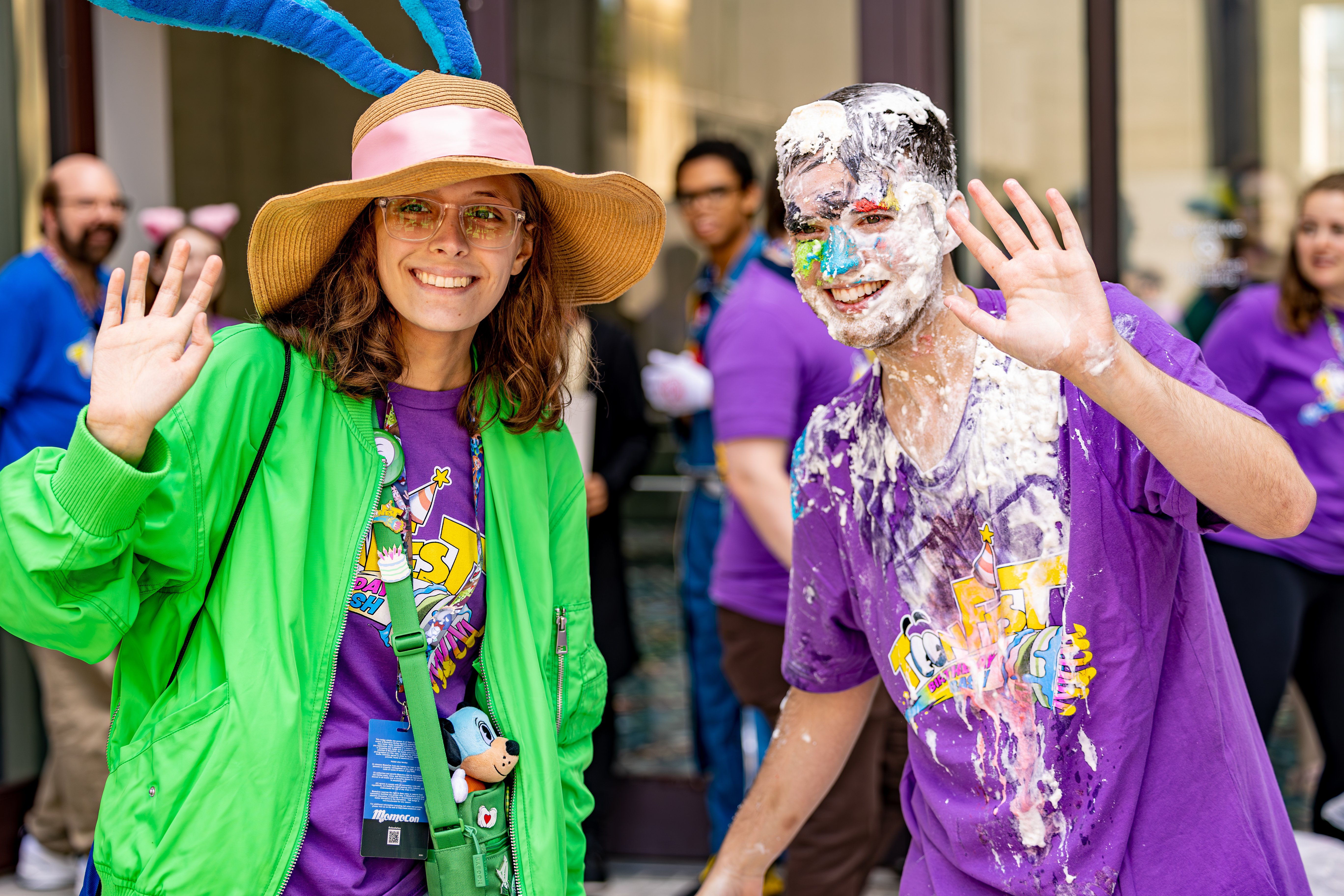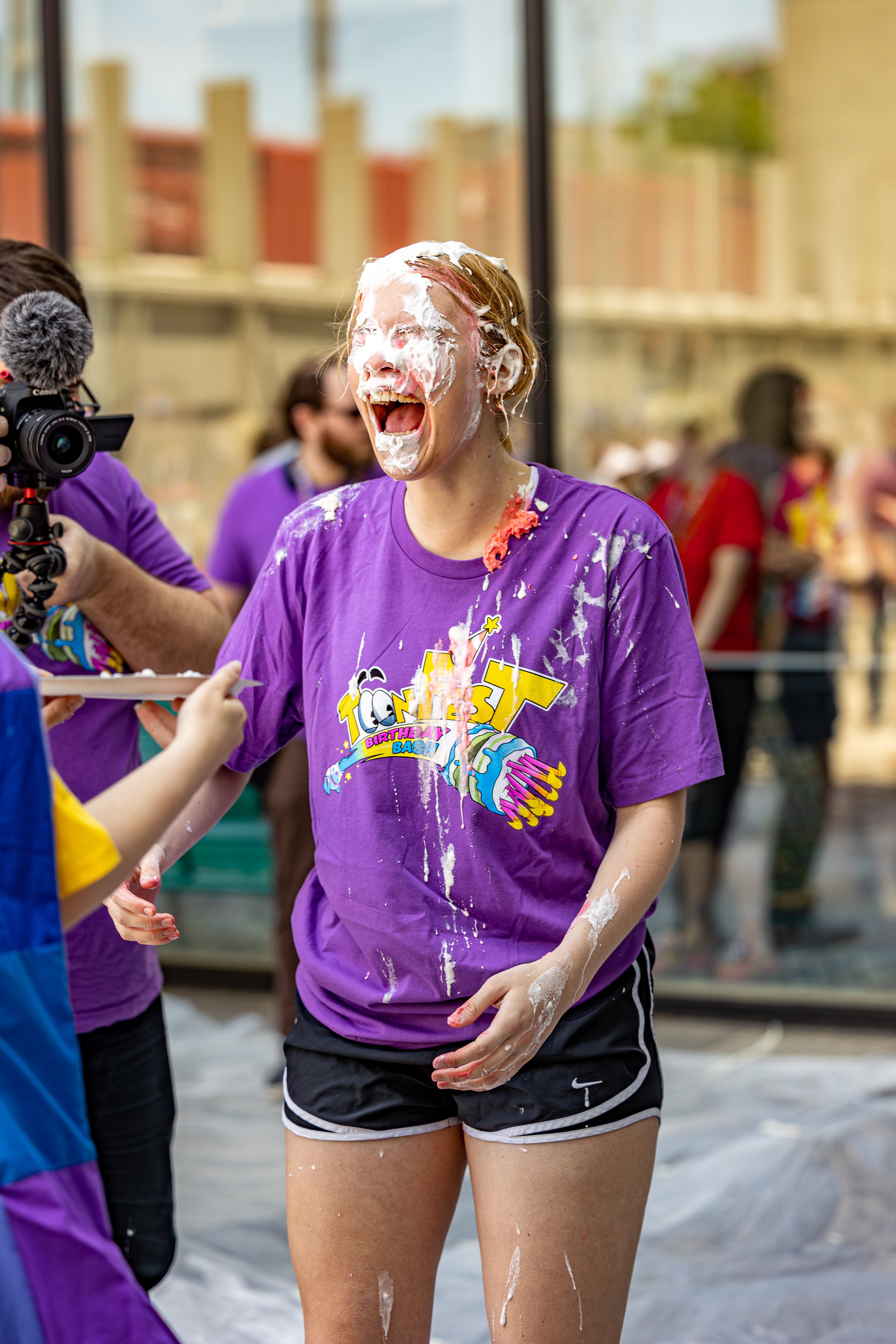 That's a wrap, Toons! Thank you all so much for joining us this weekend, and we hope you all enjoyed every activity, panel, and pie toss! Despite some unexpected challenges we had to navigate in this new space, we truly enjoyed every moment we spent with YOU! ToonFest: Birthday Bash may have come to a close, but worry not! We'll be back in person with you all in the future. In the meantime, look back at ALL of the fantastic footage from this past weekend on our YouTube channel, and remember to stay TOONY!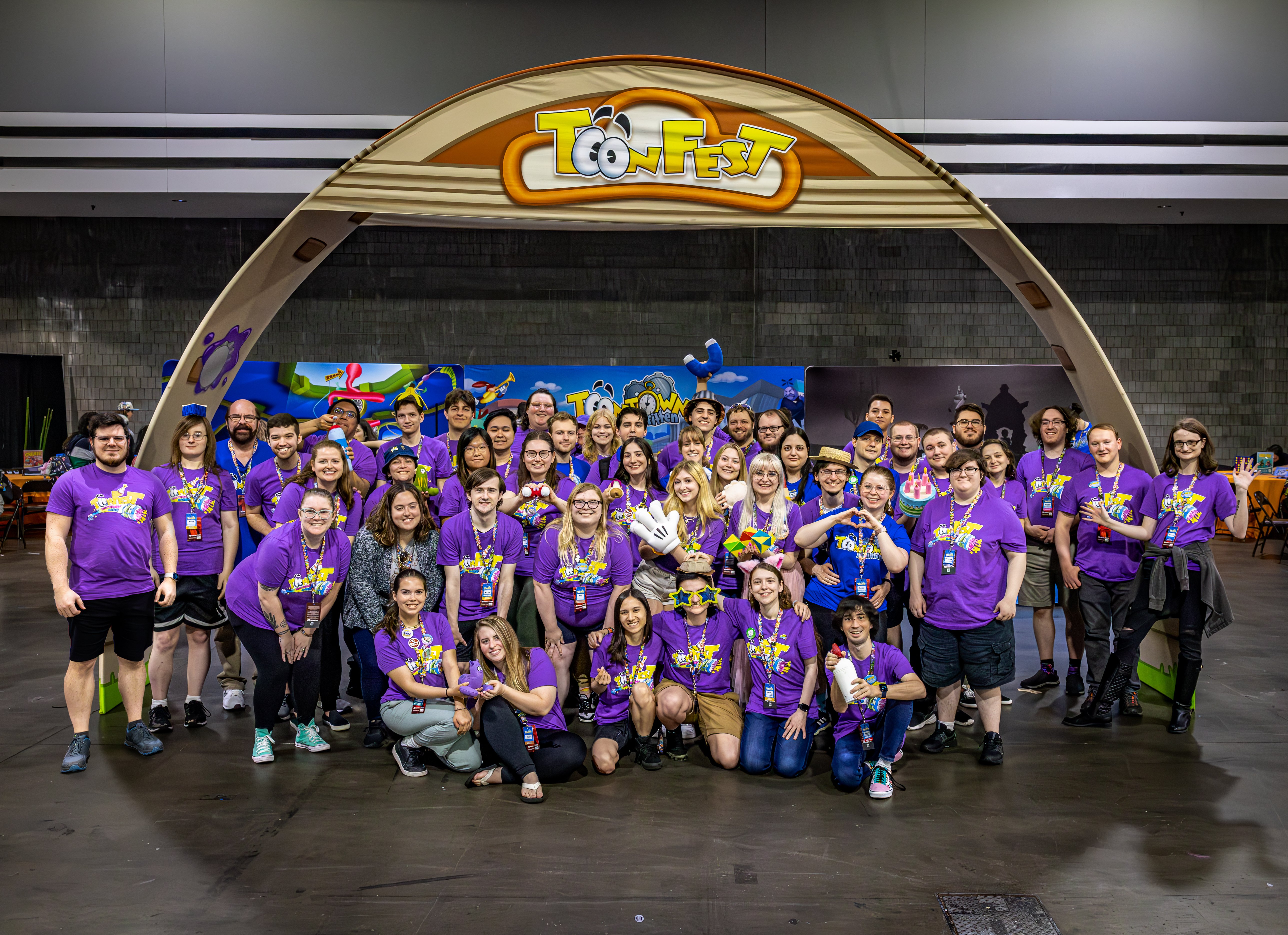 ---
Comments
Sorry! Comments are closed.
---
---
---
---
---
---
---
---
Back To Top