More News
ToonFest: Birthday Bash | Day Three Summary!
Posted by The Toontown Team on May 27, 2023 at 8:00 PM
It's that time again, Toons! We're back at it with another ToonFest: Birthday Bash recap! The skies keep getting brighter here at ToonFest in Atlanta, so grab your Vintage Teashades: we're jumping right into the Toon News (for the Amused!).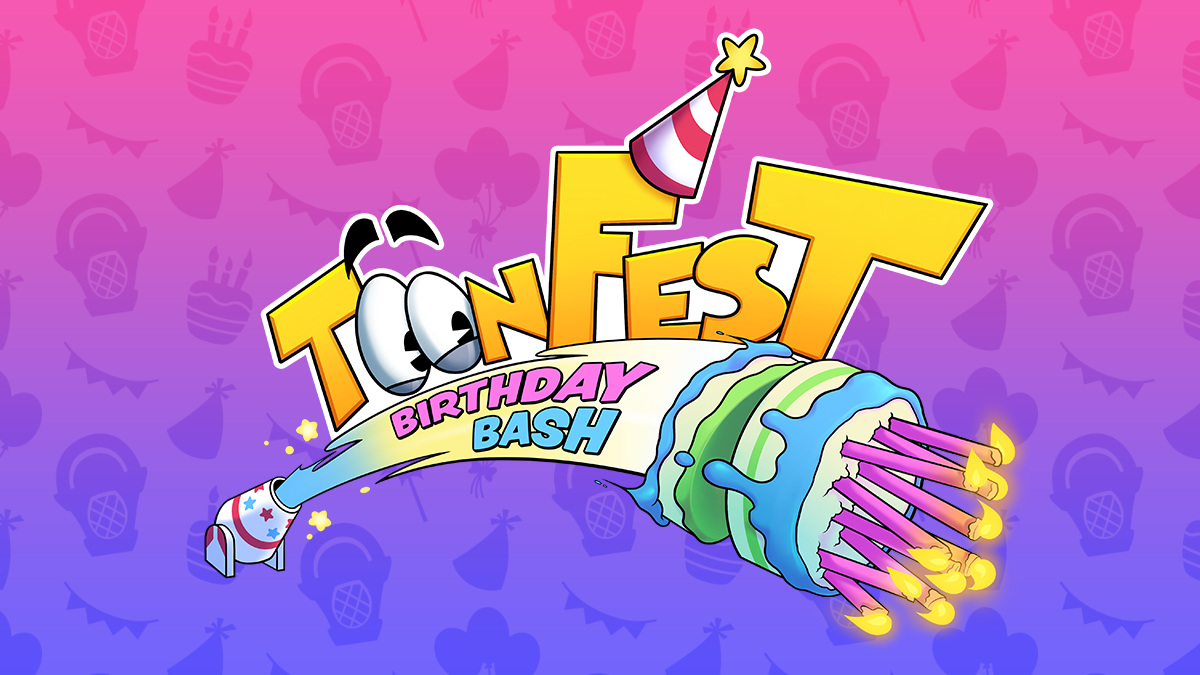 Sketch to Screen: Building Toontown
Kicking our first panel off with a Foghorn, Toons got to see a more in-depth look at the new neighborhood that's currently under construction: Clear Coasts. The panelists discussed the art and design process for the Clear Coasts Toon HQ, revealing concept art, as well as 3D models and prototypes. While everything is still in its early stages, it's exciting! If you missed out on this Toontastic panel, click here to watch!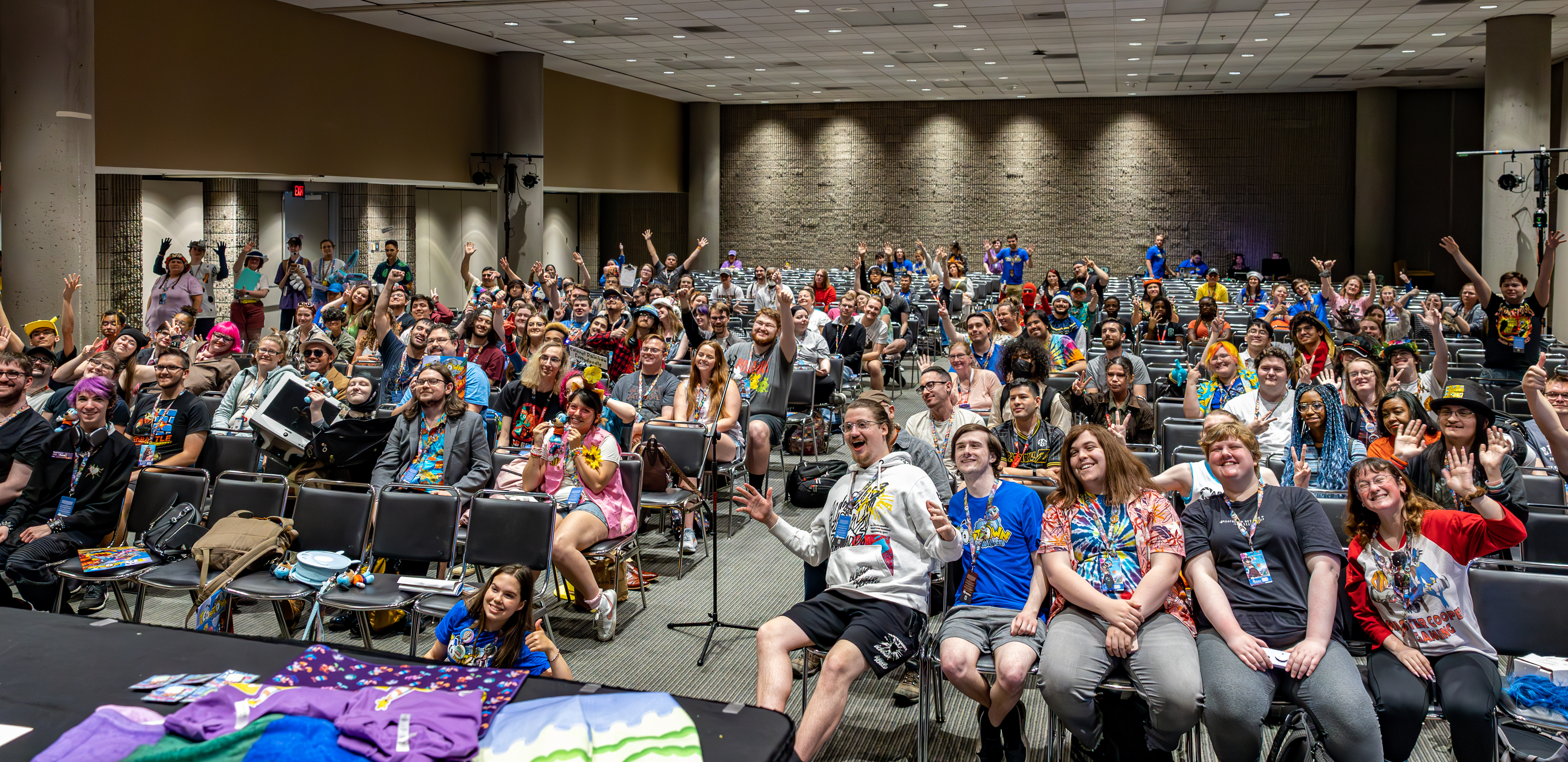 Q&A with the Toontown Rewritten Team
After all those announcements yesterday, you Toons were bursting with burning questions! From "Toontown Remastered" to "Clear Coasts", the interview with the Toontown Rewritten Team had everyone at the edge of their seats, ready to take in information like a Number Cruncher. Did'ya TOON in? If not, no worries! Here's where you can watch!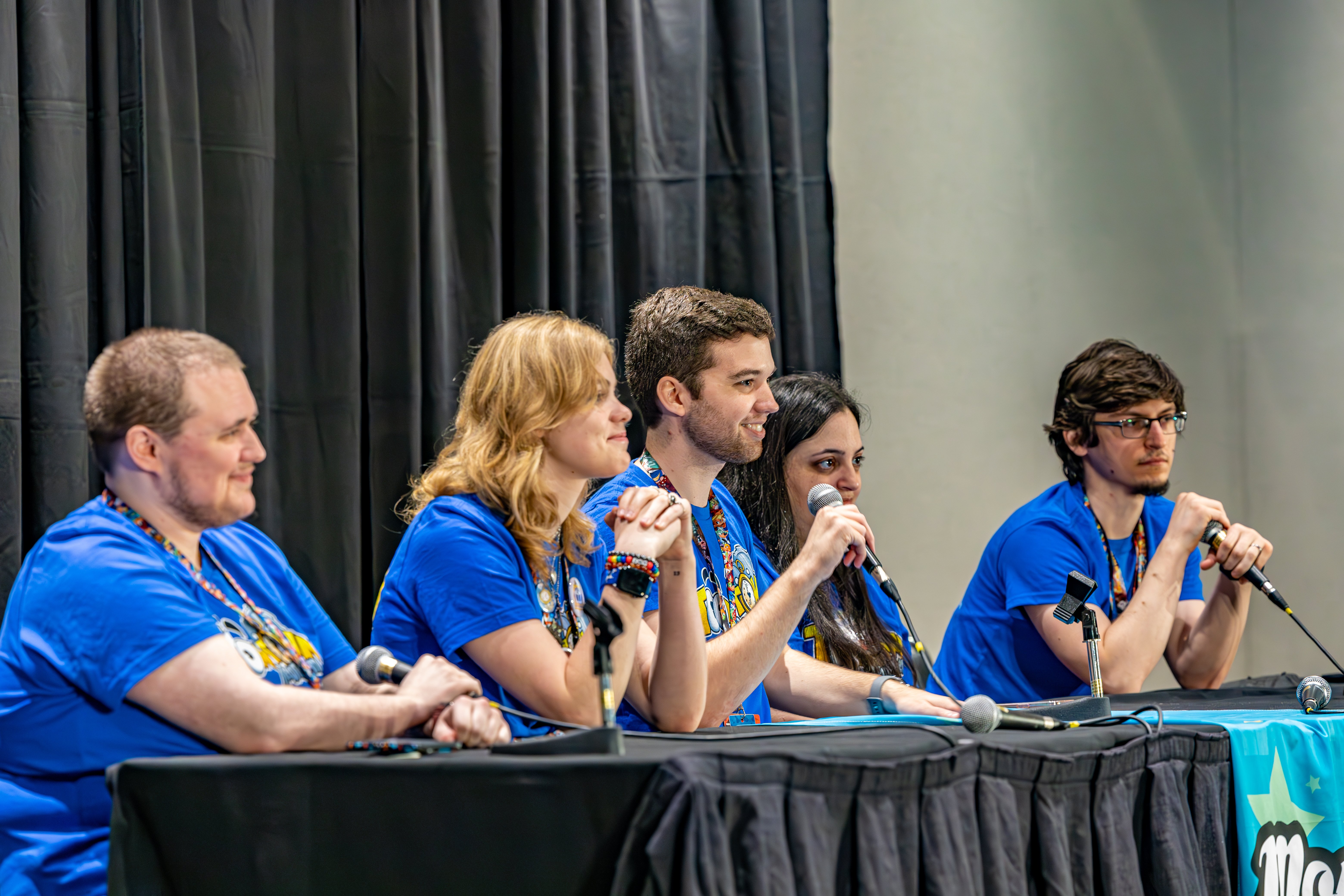 The TOONY AWARDS
After a long hiatus, the TOONY Awards finally returned to ToonFest! Our qualified judges sifted through many submissions, as Toons from far and wide skillfully wielded their creativity to create Toontastic things! With so many amazing entries, It was no easy feat for the judges to pick the winners. Speaking of winners, let's give a big round of applause to this year's in person TOONY'S costume contest winners: the 3D printed mice (We couldn't catch their names!), Joey (Hare U. Doing), and E.J.! If you're interested in checking out the winners and runner-ups of all the categories, you can watch the livestream here!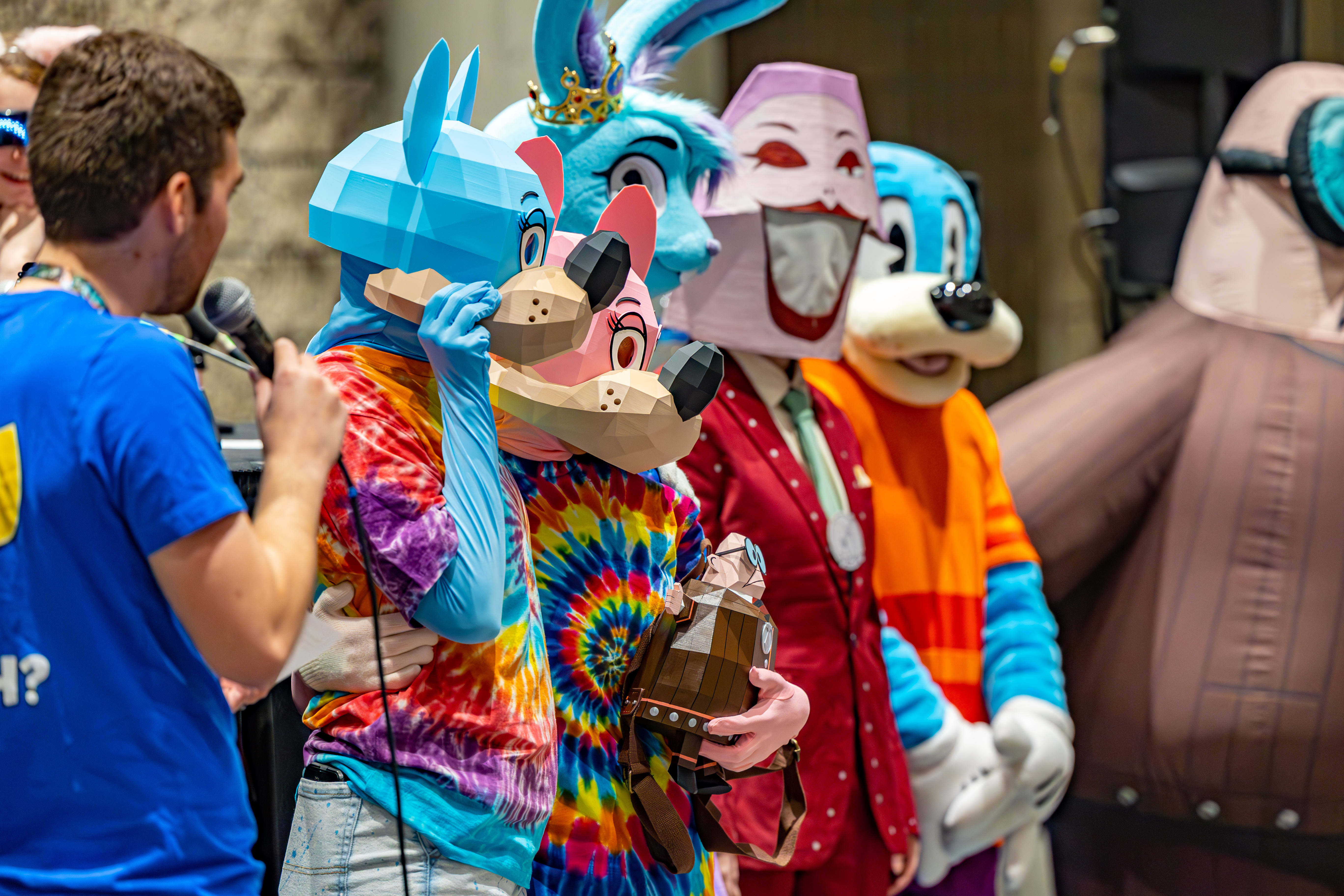 MISCHIEVOUS FUN: Designing Toontown
In the final panel of this evening, we showcased content from the original Toontown Online design documents! It wasn't just for fun, however, as Toons got to see how that design document was used as inspiration by the Toontown Rewritten Team and how it was applied in the creation of new content, specifically with Clear Coasts! Missed out on the fun? Worry not! You can learn all about it on our YouTube channel.
---
Don't go sad just yet, Toons! We've got one more day of the festivities here at ToonFest: Birthday Bash, and it's bound to be a great one! It's been a while, but you must recall: it's tradition for us to go out with a Whole Cream Pie at ToonFest, so preheat the oven! Tomorrow is a day you won't want to miss!
---
Comments
Sorry! Comments are closed.
---
---
---
---
---
---
---
---
---
---
---
---
Back To Top