More News
Important G.I.M.M.I.C.K. Interception!
Posted by Lord Lowden Clear on May 15, 2023 at 3:00 PM
Toons, this is Lord Lowden Clear, leader of the Toon Resistance with an important announcement. Ever since the launch of Sellbot Field Offices, us Resistance Rangers have been keeping a close eye on all Cog activity to ensure they don't slip anything past us again. This has been a much easier goal to accomplish thanks to the G.I.M.M.I.C.K. device within our Sellbot Task Force Hideout.
Just recently, the G.I.M.M.I.C.K. managed to print out a company-wide memo sent from the Chairman himself! With some zoom-and-enhance technology provided to us by Doctor Googlymoogly, we've been able to get a much clearer image of what the text says. Take a look: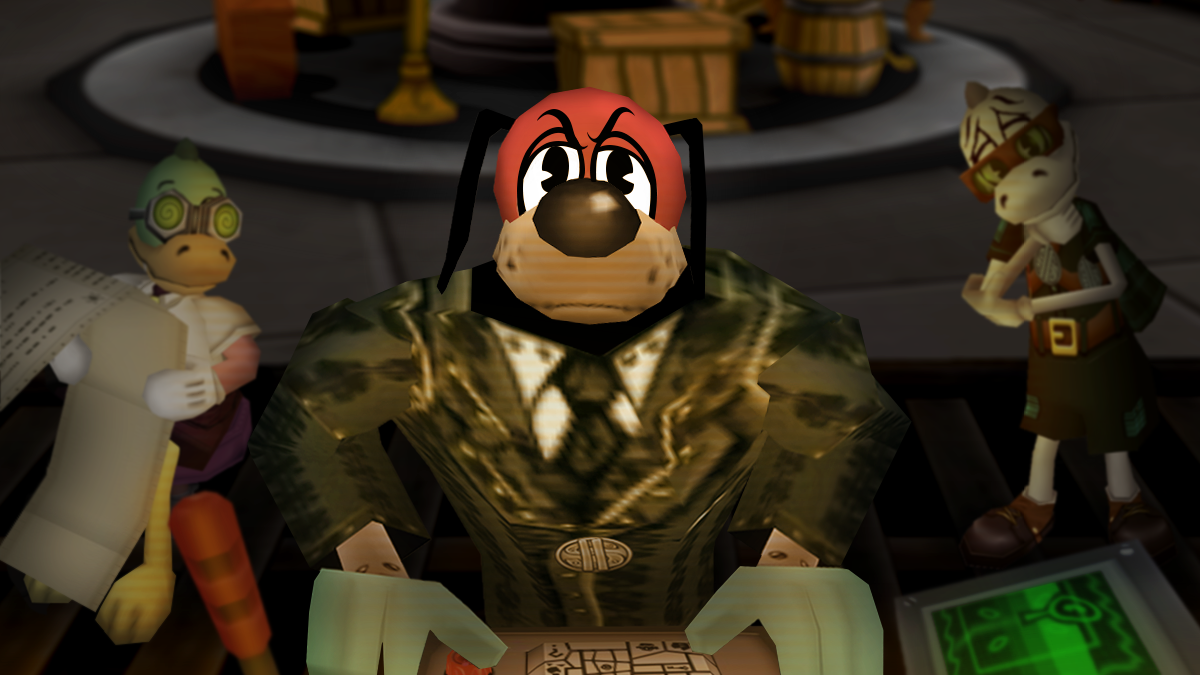 To: All Employees of Cogs, Incorporated.
cc: Department Executives
Subject: Important Announcement Regarding the Future of Cogs, Inc.
To the employees of Cogs, Inc:
As you are all aware, briefing notes from a recent conference amongst company executives were provided to you. These notes detail concerns that were brought forward to me by your department executives regarding:
-Toons' "silliness" levels are on the incline
-Reported production numbers are… less than ideal
-Substandard security measures
-Employee competency, or lack thereof
I do not take these concerns lightly. It has been nearly a decade since our initial attempted negotiation with those Toons, and we have very little to show for it, much to my chagrin. Talks with department executives are on-going, however the groundwork is being set for corporate restructuring within each department. More details are set to be released to your inboxes May 26th.
I understand many of you are concerned about your positions within the company. I want to assure you that, yes, you should be concerned. Every single one of you is expendable, even those of you who have been here for years. I won't sell it short: ALL of your positions are up for review. Any severances will be paid upfront in cash. After all, my word is law, and I AM your boss.
Keep your inbox open at all times for further announcements.
Get back to work,
The Chairman
---
Department changes? Executive meetings? More details? Who knows what those dastardly Cogs are up to? And what's going to happen on May 26th? Toons, we need to stay one step ahead of this. We can't let this information get past us! Any changes could spell sadness for us Toons, so keep a close pair of eyes and ears on any new information! With Toontown's birthday celebration just around the corner, it's critical that we stay on high alert for any Cog shenanigans. If us at the Resistance hear any news, we'll pass it along to you.
Until next time, keep them busting -- with laughter!
Lord Lowden Clear
Leader of the Toon Resistance
---
Comments
Sorry! Comments are closed.
---
---
---
---
---
---
---
---
---
---
---
---
---
---
---
---
---
---
---
---
---
---
---
---
---
---
---
---
---
---
---
---
---
---
---
---
---
---
---
---
---
---
---
---
---
---
---
---
---
---
---
---
---
---
---
---
---
---
---
---
---
---
---
---
---
---
---
---
---
---
---
---
---
---
---
---
---
---
---
---
Back To Top