More News
The Tale of the Spooktown Curse
Posted by Jack O' Kazam on October 25, 2020 at 9:00 AM
It's time for the spooks to have a midnight jamboree,
For Hallow's Week is here, filling them with glee.
My monsters and minions, it's time to disperse,
As all of Toontown bows to my Spooktown Curse!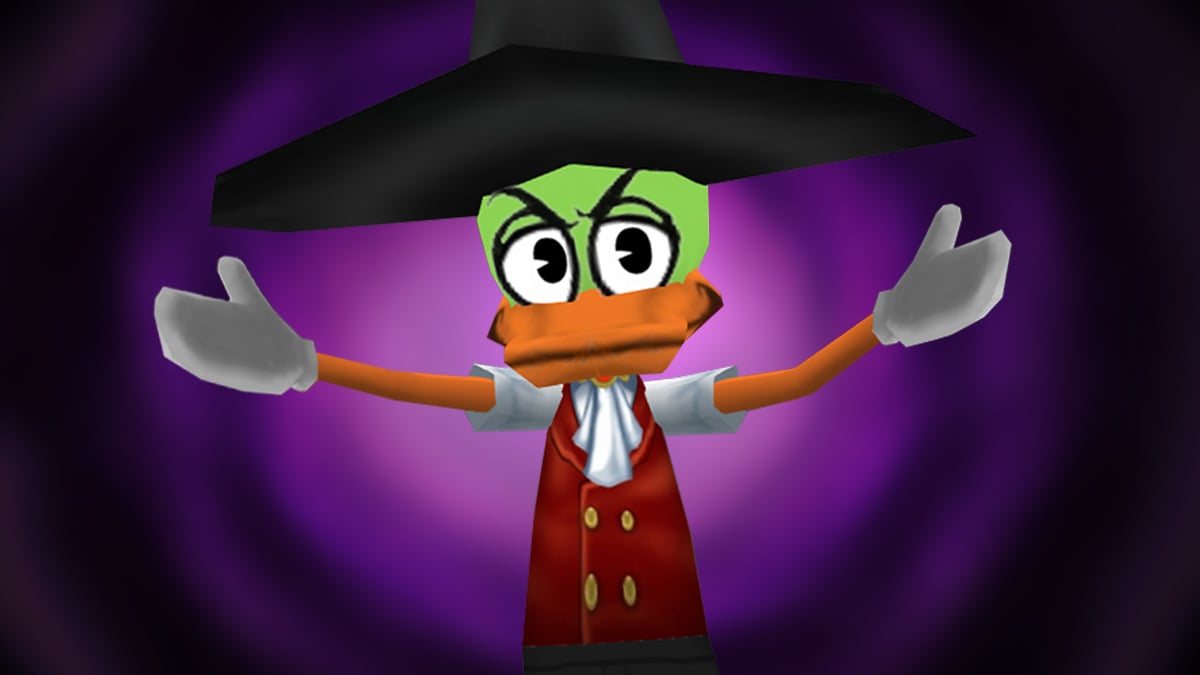 You might remember, dear Toons, what started this story.
When one lime green dog poached my inventory,
I knew in my heart that Toontown must pay.
For my stolen shoes, your skies will be gray!
For the things I lost on that Hallow's Eve,
I will haunt your silly lamp posts and trees.
I will go to the town that stole my wares,
And cook in my cauldron some powerful scares!
I said to myself - those Toons love a good task.
In Toontown Central, I will offer them a mask.
If you solve my riddles and collect my candy,
I will bestow a Pumpkin Head that is quite dandy.
In the cattlelog a haunted item will appear,
A Halloween color to fill you with fear.
My spooky purple shade goes bump in the night.
For Halloween beans, it'll give a good fright.
Jack O' Cadabra, Hocus Presto, Kazam!
I've got some mystery magic that isn't a sham.
My own spellbound bags can conjure a trick.
A spooky surprise born of my own special magic.
From now to the 31st, I am the wizard who haunts Halloween,
Bringing treats, tricks, and everything in-between!
Toontown is over -- Spooktown is here.
Come, if you dare, to face your worst fears.
---
Comments
Sorry! Comments are closed.
---
---
---
---
---
---
---
---
---
---
---
---
---
---
---
---
---
---
---
---
---
---
---
---
---
---
---
---
---
---
Back To Top