More News
A Hair-Curling Costume Contest!
Posted by Smudgy Mascara on October 22, 2020 at 2:00 PM
Ah, hello darlings! The Spooktown Curse is almost upon us here in Toontown, and I haven't gotten a wink of sleep. How could I, when the most fashionable event of the season is upon us? Of course, I'm talking about Halloween trick-or-treating!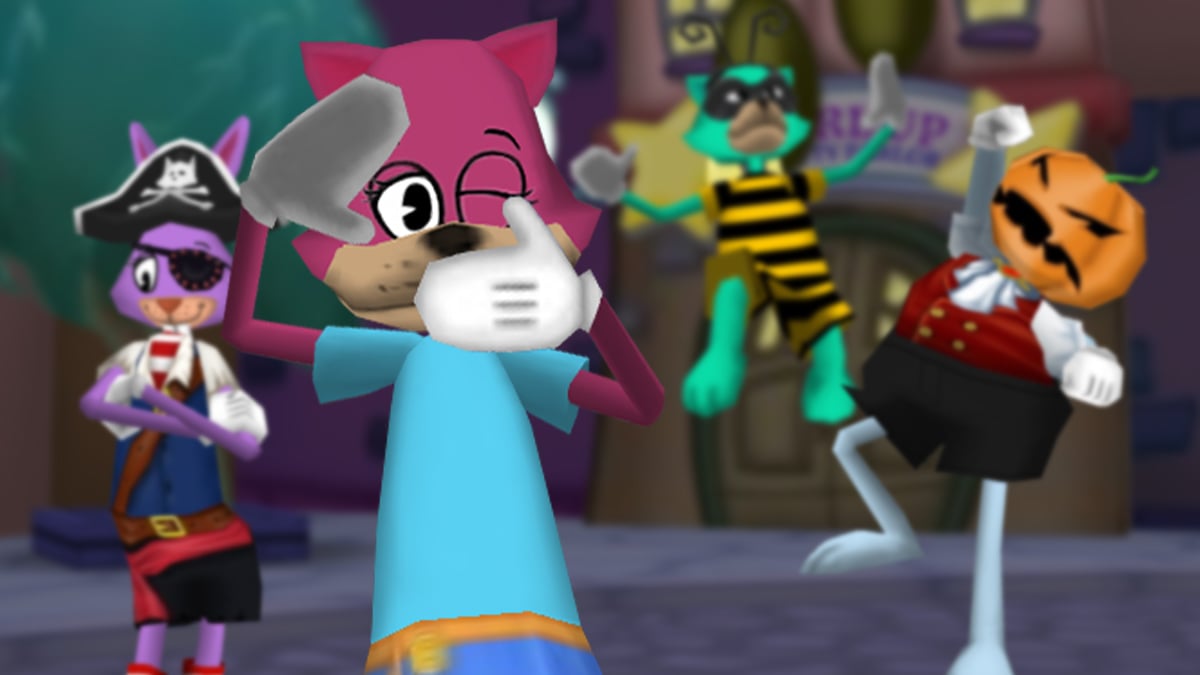 The Halloween season may be spooky already, but nothing straightens out curly hair quite like a Toon-themed scare! Dressing up in costumes is a tradition as old as the curse itself. Now, we've all seen our fair share of Toonosaurs and SuperToons running amok. There's nothing wrong with that -- though I can't help but want MORE!
To that, I challenge you, the Toons of Toontown. Come up with a costume worthy of Jack-o-Kazam himself! Mix and match clothes and accessories as you see fit! I may be a curly-haired Cat fashionista, but even you can come up with something spook-tacular.
Once you've dressed yourself up all ghoulish-like, just snap a photo of yourself (Toon Tip: Try the F9 Key!) and upload it to the Wild Wacky Web. No matter what social media you fancy, be sure to use #ToontownHalloween! I'll be looking through your looks, and choosing my favorites. I'll be returning to the Toontown Blog soon to show you the best in scares!
Now, I hope you'll drop by soon to see the results of this fashionable fiesta. But not yet - I need to prepare my looks to make sure this isn't a bad-hair day! Though, I am running low on Wrinkle Cream… Do you think you could help? I'm sure that Rip has more in stock.
---
Comments
Sorry! Comments are closed.
---
---
---
---
---
---
---
---
---
---
---
---
---
---
---
---
---
---
---
---
---
Back To Top