More News
Celebrate New Year with Fireworks and Fiery Competition!
Posted by Flippy on December 31, 2018 at 6:00 PM
Happy New Year's Eve, Toontown! In just a few hours we'll be kick-starting our annual spectacle of fireworks to see the New Year in. I've got a particularly good feeling for our celebrations this year, because it's almost time for the Winter Laff-o-Lympics to begin!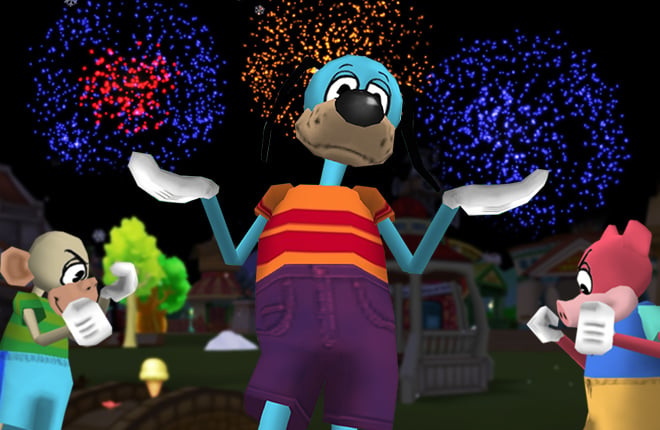 I had a meeting with Franz Neckvein in Toon Hall earlier today, where he laid out the whole event for me from start to finish! It sure sounds like a feisty competition to me, and let me tell you, the last time I was this excited for a competition was when they announced the last Toon Council Presidential Election! Boy, I wish Slappy was here to see all of this.
When looking through Franz's giaaaaaant Laff-o-Lympics folder I found some delightful drawings I thought I really must share with you. May I introduce the official Team Hot Cocoa and Team Milk & Cookies emblems!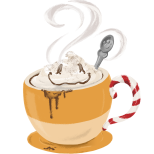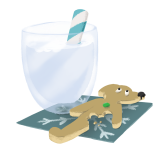 Burn the competition with Team Hot Cocoa!
or
Dunk the competition with Team Milk & Cookies!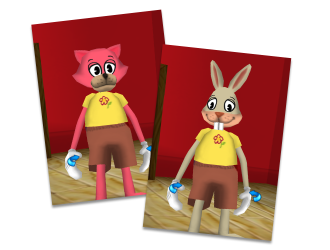 But that's not all, folks! In light of the friendly competition, I have given permission for two new Toon colors to be added to the already fantastic choices over at Make-a-Toon. Please welcome Bubblegum and Beige to the list of official Toon colors!
There's just one more thing Franz mentioned that you'll definitely want to hear. We're changing the way in which Toons are to be considered eligible to participate in the Laff-o-Lympics! Previously, Franz announced that in order to participate, you would be required to make a new Toon after the event had started. No more!
That's right, everyone: Any Toon who is at 15 or 16 Laff when the event starts will officially be considered eligible, even if they were made years ago! The original post has also been updated to include this rule change so that there's no confusion.
On behalf of the Toon Council, I'd like to wish you a Happy New Year! I look forward to seeing all of the new Toons participating in the Laff-o-Lympics on Tutorial Terrace.
December 31, 2018 [ttr-live-v2.3.3]
General
• Various backend changes have been made to prepare for a future game engine update.
• Fixed a bug related to toggling the "Animation Blending" option while in an elevator.

Toons
• Added two new Toon colors, Bubblegum and Beige!
• The new Toon colors can also be applied to clothing found in Make-a-Toon and clothing stores.

Laff-o-Lympics
• The Laff-o-Lympics are about to begin! Until February 1st, any Toon starting at 15 or 16 Laff points can compete to gain the most Laff points.
• Added limited time SpeedChat phrases related to the Laff-o-Lympics. Show your team spirit!

---
Comments
Sorry! Comments are closed.
---
---
---
---
---
---
---
---
---
---
---
---
---
---
---
---
---
---
---
---
---
---
---
---
---
---
---
---
---
---
---
---
---
---
---
---
---
---
---
---
---
Back To Top