More News
Seeing Double in ze Double XP Weekend
Posted by Franz Neckvein on January 25, 2019 at 2:00 PM
Come here, itty bitty Cogs! I've got ze finest Trap Gags in all of Toontown, just vaiting for you! Look into ze Hypno Goggle eyes, and fall into ze trapdoor! Bahahahaha! I tell you, zese Cogs fall for my traps every time! Even if zey can't take ze jokes, zey sure are happy to fall for zem!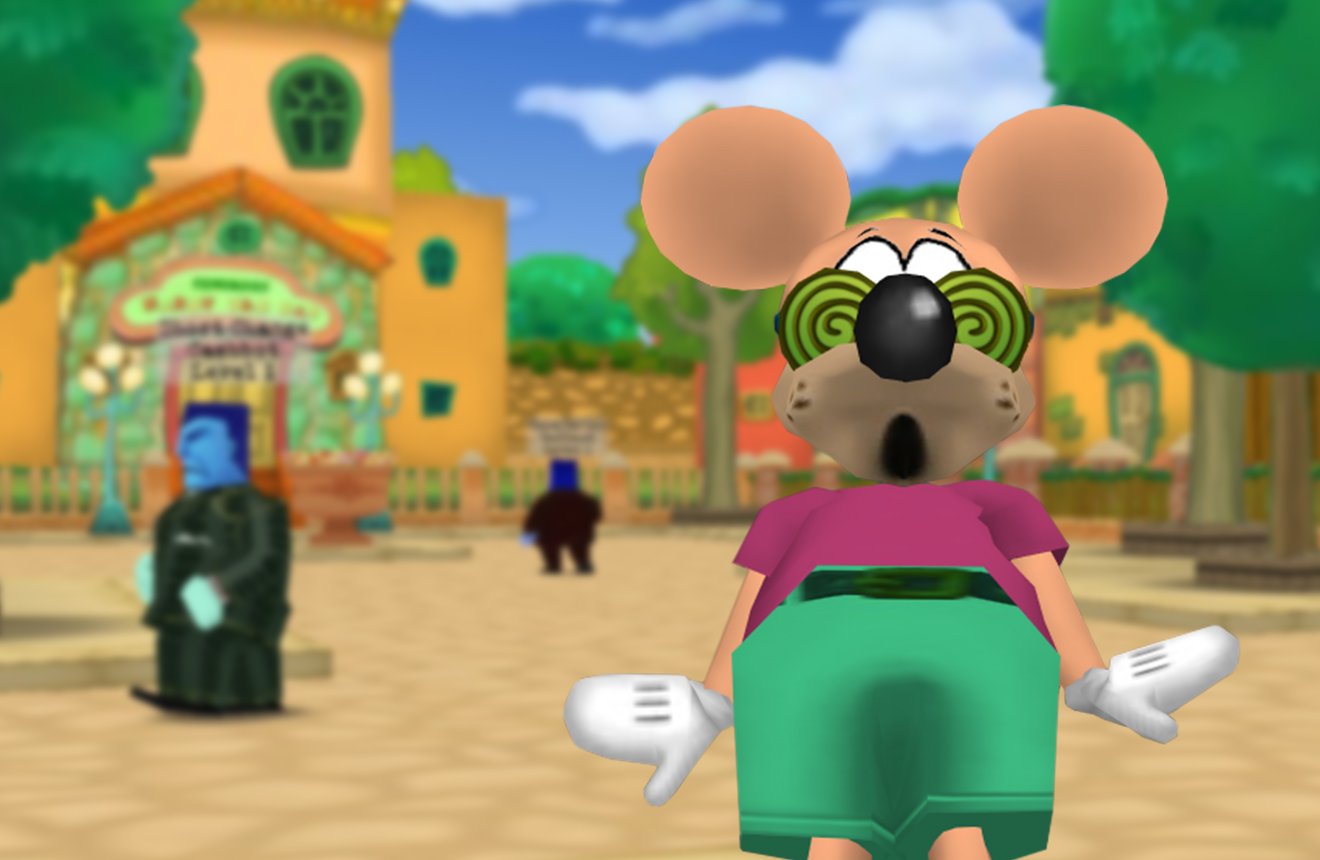 In fact, let's do ze teensy test, Toons. Vhat would happen if I kept ze Hypno Goggles on all weekend? Ze Cogs vill keep coming, and I can keep trapping zem! Ze only limit is how many Trap Gags I can carry. In fact, I think I can keep zis' up forever. Say hello to my little friends, Cogs!
I vill destroy, all of... ze Cogs... Oof. I'm feeling dizzy. Ven did zat Cold Caller turn into two Short Changes? Ooh, I think zat I am seeing double. Now, vhat will happen if I destroy both of zese Cogs zat I see? I see now, I am getting ze Double XP!
Aha, for as long as I wear ze Hypno Goggles, every Toon will receive Double XP! I don't know how long I can keep zis' up, so I'll just have to keep zem on for zis weekend. From now until January 27th at 11:59PM Toontown Time (PST), every toon vill receive Double XP! Zis should be a wonderful way to finish strong with ze Winter Laff-o-Lympics Toons, ja?
Now, if you can excuse me, I am feeling very sleepy and sick to ze stomach. Seeing double is far worse zen you may think...
---
Comments
Sorry! Comments are closed.
---
---
---
---
---
---
---
---
---
---
---
---
---
---
---
---
---
---
---
---
---
---
---
---
---
---
---
---
---
---
Back To Top