More News
Halfway Day of Ze Winter Laff-o-Lympics
Posted by Franz Neckvein on January 16, 2019 at 2:30 PM
I said zat I'd be back, and here I am! We're halfway zere, Toons. Ze Winter Laff-o-Lympics end in just sixteen more days on February 1st, 2019 at 11:59 PM Toontown Time! But zat is of no concern. After all, zere are hundreds, if not thousands of new Toons entering Toontown every day! I can see ze Cogs quaking in zere' boots, seeing all of ze new Toons growing stronger every day.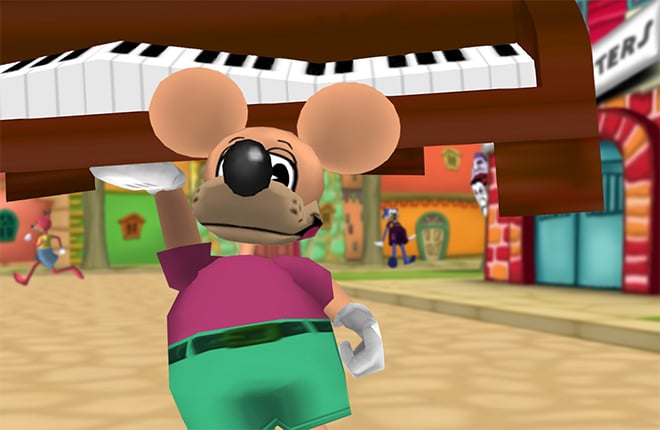 Now is no time for talk, no, now is time for pep talk! After all, you all want to know how each of ze teams is doing, ja? Between ze delicious Team Milk & Cookies and ze toasty Team Hot Cocoa, who knows which vill win? I don't know these things, but I do know who's in ze lead so far!
How many Toons have joined each team? Let's see what ze Loony Labs' Loonix computer tells us.
Holy smokes! Zere are 10,615 Toons on Team Milk & Cookies, and 13,828 Toons on Team Hot Cocoa! I bite my tounge from what I said before, zere have been nearly 25,000 Toons participating in ze Winter Laff-o-Lympics! Not only zat, but there is a nearly 40/60 split between each of ze teams.
But ze Toons on each team doesn't decide ze victor. Right now, it looks like Team Hot Cocoa is in the lead! Toons on Team Hot Cocoa have earned more Laff Points in total than ze total Laff earned by Team Milk & Cookies! But ze race is not over yet, ja? There's still plenty of time for either team to pull ahead for ze win.
I vill see everyone after ze Laff-o-Lympics ends, and only zen will I bring ze final results! If you still haven't begun, zere's still plenty of time to participate in ze Winter Laff-o-Lympics. Now get out zere and train your mopey muscles!
---
Comments
Sorry! Comments are closed.
---
---
---
---
---
---
---
---
---
---
---
---
---
---
---
---
---
---
---
---
---
---
---
---
---
---
---
---
---
---
---
---
Back To Top