More News
Back To Our Regularly Scheduled Update
Posted by Sir Max on September 5, 2017 at 5:30 PM
Hey there, Toontown--
CRASH!
It's Sir Max, your favorite--
CRASH!
Toon--
CRASH!
...Trooper.
CRAAAASH!
Well, I think that's the last of them for now. Boy, have we been busy fixing those crashes! Pianos, safes, anvils - you name it. Read ahead for the whole rigmarole.
(No, not Riggy Marole -- he comes in a few weeks!)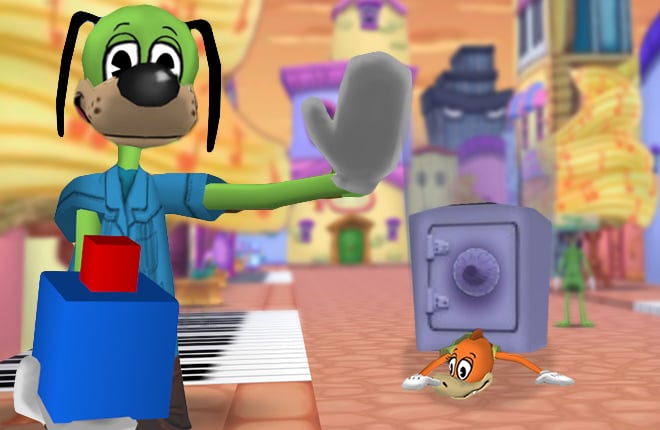 I'm here to bring you some news we've
all
been waiting to hear. We've certainly have more work to do, but in the meantime,
Toontown should now be restored to tip-top condition.
Ever since the update was deployed, at least one Toon Trooper
(and usually more!)
was working every hour of each day, long into the night, in order to get the servers ironed out to handle the massive amount of Toons trying to log in. We expected the new update to be a hit, but it was such a hit that our servers were
taking
a hit!
On Saturday, we saw thousands of more Toons than usual trying to enter Toontown, which led to a number of issues that we were under a lot of pressure to fix. I'm talking broken gears, rusted parts, and mechanical problems that not even a Cog would want to touch --
yuck.
Luckily, we didn't give up, and now we're back in action!
If you had issues entering Toontown in this weekend, we encourage you to try again. There are still some issues lurking, but our team is already working to solve them. In fact, once the timing is right, we'll be releasing another update to patch up some remaining holes and implement a few update tweaks that have been widely requested by the community.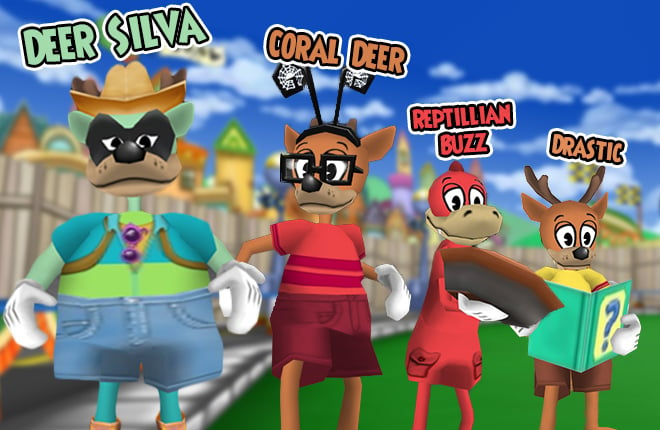 And now, for sports! We know that Toons had trouble getting in over the weekend, which means we'll be extending the
Laff-o-lympics
until
October 7th at 11:59PM Toontown Time (PST)
to account for those days, with a few extra added on for good measure! (The extra days accounts for people who may have had extra play hours due to the weekend.)
Although the extension will help some Toons out a ton, it seems like some valiant Laff-o-lmpic Laffletes have been making perfectly good progress despite the issues! At the time of writing this post,
285 Toons
had already reached the bronze medal of 50 Laff Points. We also checked in with our top three Laffletes, who are working their way to gold like there's no tomorrow.
In first, we have Deer Silva at 86 Laff Points.
Coming up in second is Coral Deer at 84 Laff Points.
And finally, tied for third is Drastic and Reptilian Buzz at 83 Laff Points.
Talk about Toon Enough! We're sure that even more Toons have reached those Laffs even since this post was written. Remember, the Laff-o-lympics isn't a race --
ALL Toons who reach a milestone will receive a prize.
There's still plenty of time left to build your Toon up, even if you haven't started yet!
Next up we have a racing update: Some Toons have noticed that the Grand Prix isn't tracking wins quite right. We've already got a fix for this included in our next update, which will be dropping real soon! For this reason, we'll also be extending the Grand Prix Opening Event until
Tuesday, September 12th
.
So, get out there and enjoy! I know that I certainly am. Remember, Toon Troopers such as myself are going to be throwing parties all week long, so keep your eyes peeled on that big party hat. Have fun in Toontown!
---
Comments
Sorry! Comments are closed.
---
---
---
---
---
---
---
---
---
---
---
---
---
---
---
---
---
---
---
---
---
---
---
---
---
---
---
---
---
---
---
---
---
---
---
---
---
---
---
---
---
---
---
---
---
---
---
---
---
---
---
---
---
---
---
---
---
---
---
---
---
---
---
---
---
---
---
---
---
---
---
---
---
---
---
---
Back To Top