More News
ReplayFX Update: Awesome Activities for Everyone
Posted by The Toontown Team on July 19, 2017 at 3:30 PM
There's only a little over a week left until
ToonFest at ReplayFX 2017
, and boy are we getting excited. Whether you're attending or not, this is going to be an incredible week for Toontown! This year we have some brand new activities in store -- Read on for the full scoop!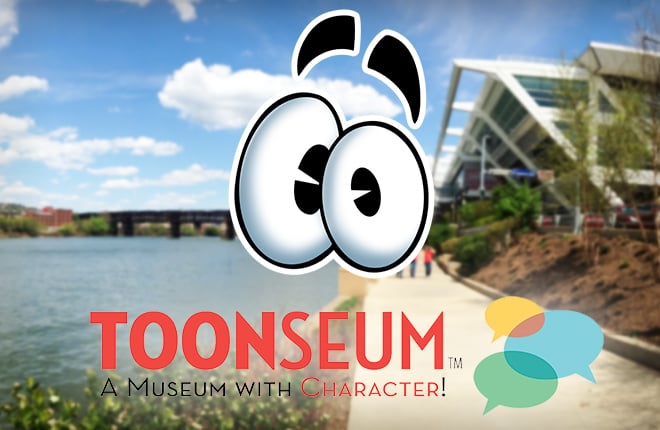 ReplayFX has a whole host of games, seminars, tournaments, and activities for people of all ages. You can play some pinball, get the high score in the arcade, or even bounce around in some inflatable obstacle courses! If you're wanting to party like a Toon, however, we've been planning some of the most
TOONTASTIC
activities you can think of. We've listed a few of them below!
---
Saturday - July 29
Toontown at the ToonSeum
11AM-1PM, 3-5PM (EST)
You may have been to a Museum before, but have you ever visited a
ToonSeum
? Right across the street from the David L. Lawrence Convention Center lies a museum filled to the brim with all sorts of art, comic, and cartoon history. Talk about "Toon Enough"!
On Saturday, July 29th, Toontown staff members will be there with their own small exhibit all about Toontown from
11:00AM - 1:00 PM
and
3:00PM - 5:00PM
!
(Taking a 2 hour break for our second panel on that same day.)
We'd love for you to take a break from the convention to come see us!
The ToonSeum is open Wednesday through Saturday from 11AM-5PM, and is only a 5 minute walk from the convention center. Stop by our booth and grab a Toontown flyer for a discount on your ticket price! They're excited to get so many Toons in town.
Check out the
ToonSeum website
for more information. You may even see a familiar face on their
Toon Council
...
---
Sunday - July 30
The Great Pie Toss
12:00PM (EST)
For the
third year in a row
, we'll be celebrating our favorite Toontown pastime with a good ol' fashioned Pie Toss! Joey, or Sir Max as you may better know him, will be proving whether or not he's a Cog with a whole bunch of pies to the face from attendees.
Unlike year's past, you don't need to bring your own pie to participate! We'll be providing whipped cream to make your own cream pie, as well as several fully-cooked pies for prize winners to throw. You won't want to miss this fun!
For those who are watching from home, make sure to follow us on
Instagram
and
Snapchat
to watch the fun LIVE via stories.
---
All Weekend Long
Bring Your Own PC! (BYOP)
All Day
At the Toontown booth at ReplayFX, we're going to have all sorts of fun events going on. The convention center doesn't provide free WiFi -- but we've got you covered! We'll have several game stations set up to play Toontown with other players right at ReplayFX, however we'd recommend that you
Bring Your Own PC (BYOP)
if you're able.
Bringing your own PC will allow you to play Toontown uninterrupted throughout the convention, while the game stations must be shared with other players so that everyone gets a fair chance. If you don't have a PC to bring or your parents won't allow you -- don't sweat it! We'll try our best to make sure everyone gets equal opportunity to play on the game stations that we've provided.
What's so special about playing Toontown at the convention, you ask? You'll be able to sit down and play Toontown with Toon Troopers in the flesh, and ReplayFX is a great opportunity to meet other players just like YOU to add each other in the game!
In-Game Activities
All Day
If you're following along from home -- we haven't forgotten you! We know that not everyone can make it to ReplayFX, and that's why we're bringing the fun back home. Our own staff members who can't attend ReplayFX are putting on a fun-filled weekend for you with
Toon Troopers
coming to town!
In addition to the in-game activities, you'll be able to follow livestreams of the event right here on the Toontown website to see the new things being announced and all of the fun happening. Make sure to stop by
Thursday morning
(July 27th)
for more information!
---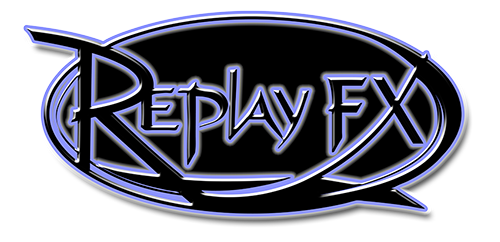 Are you excited yet? It's not too late to join the fun! ReplayFX is still selling tickets for the event, and you'll be able to purchase at the door as well if you live in the area and decide to stop by. Otherwise, we greatly encourage you to follow along online. You won't want to miss it!

Stay
TOON
ed for more information as we draw nearer to ToonFest at ReplayFX 2017. Don't forget to check out our other blog posts as well for more information!
---
More Information:
ReplayFX Update: Awesome Activities for Everyone
---
Comments
Sorry! Comments are closed.
---
---
---
---
---
---
---
---
---
---
---
---
---
---
---
---
---
---
---
---
---
---
---
---
---
---
---
---
---
---
---
---
---
---
Back To Top