More News
Toon Species Election: The Final Vote Happens NOW!
Posted by Alec Tinn on July 15, 2017 at 2:30 PM
Oh boy, oh boy, ohoooo BOY!
It's Alec Tinn here, your eccentric elector and mediator of the Toon Species Election who hasn't been this excited in YEARS! The results are in, and it's time to tell you the final two species who are going head-to-head against each other in this grand race. Toons of Toontown, your chosen candidates are...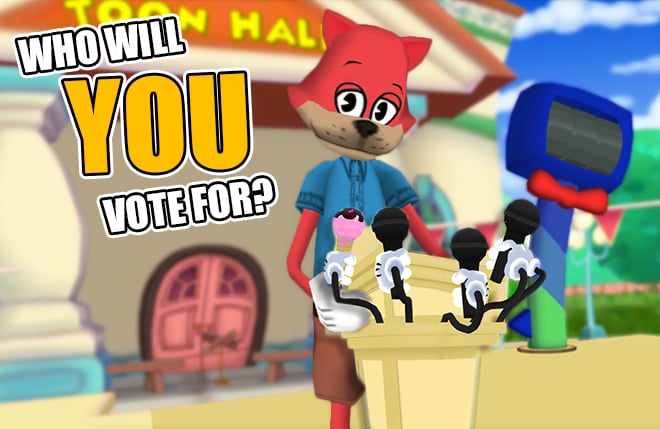 CROCODILE
and
DEER!
These Toons have proven to be fan-favorites throughout the race ever since the nomination stage, and even in the last round they were neck-and-neck! Boy oh boy, close races just get me so giddy. The drama, the wonder, the debates -- all of it built up to THIS VERY MOMENT where you choose which species you want to enter Toontown!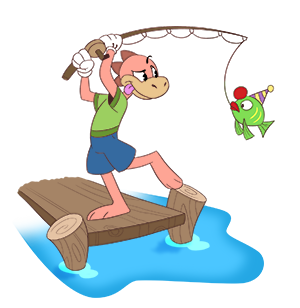 It's a tough decision, to be sure, as the two candidates both have their strengths. Deer presents very unique features that other Toons don't have with its antlers, while Crocodile would be the first reptile to enter Toontown. How can one choose so easily?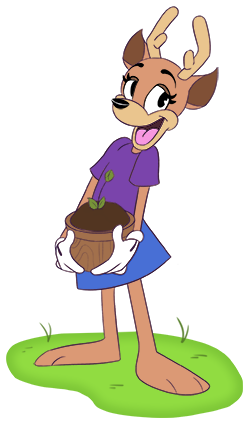 If your candidate wasn't chosen, don't let yourself be too glum. I'm always ready to give them another go in another election, if the Toon Council ever asks me to! I simply can't turn down the chance to host such a wondrous event. (I'm missing my sister's wedding for this, you know. Don't mind it though, I never liked Tim. He doesn't even know what a caucus is. Typical Tim.)

---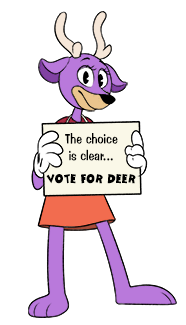 Jellybean Flavor:
Berry
Favorite Activities:
Prancing, Crossing streets
Favorite Places:
Goofy Speedway, The Forest
Position:
With newly paved crosswalks, Deer hopes to put an end to Toons being unknowingly ran into by Cogs while crossing the streets of Toontown.
---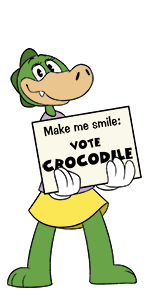 Jellybean Flavor:
Gator-ade
Favorite Activities:
Suntanning, SNAP-Chatting
Favorite Places:
Estate Ponds, The Dentist
Position:
Crocodile promises to keep all of Toontown's fish ponds fully stocked for snacking -- err, fishing!
---
Enter the Polling Place!
Now, I know you're eager to get your ballot in, but choose wisely! The elected Toon will be part of Toontown
forever
, don't you know. There's no term limits for these Toons! The polling place will be open until
Saturday, July 22nd at 11:59 PM Toontown Time (PST)
.
When will the results be aired, you ask? It certainly has been a long road to this election, but I assure you with good reason! You will be able to see the results LIVE on
Friday, July 28th
as part of
ToonFest at ReplayFX 2017
! I better see you there.
It's time for me to get back to the voting machines. We
do
check for fraud, you know! Though, normally we worry more about the banana peels that get stuck in those machines... Don't even
ask
me how.
It's been an honor to be your eccentric elector for this election! Until next time, Toontown. Pick your Toon Species wisely!
---
Comments
Sorry! Comments are closed.
---
---
---
---
---
---
---
---
---
---
---
---
---
---
---
---
---
---
---
---
---
---
---
---
---
---
---
---
---
---
---
---
---
---
---
---
---
---
---
---
---
---
---
---
---
---
---
---
---
---
---
---
---
---
---
---
---
---
---
---
---
---
---
---
---
---
---
---
---
---
---
---
---
---
---
---
---
---
---
---
---
---
---
---
---
---
---
---
---
---
---
---
---
---
---
---
---
---
---
---
---
---
---
---
---
---
---
---
---
---
---
---
---
---
---
---
---
---
---
---
---
---
---
---
---
---
---
---
---
---
---
---
---
---
---
---
---
---
---
---
---
---
---
---
---
---
---
---
---
---
---
---
---
---
---
---
---
---
---
---
---
---
---
---
---
---
---
---
---
---
---
Back To Top