More News
Toontown Celebrates Fourteen Years!
Posted by The Toontown Team on June 2, 2017 at 3:00 PM
On June 2nd, 2003, Disney's Toontown Online officially opened its doors to the Toons of the world. Some of us may have started playing on that very date -- and some of us may not have even been born yet! Toons young and old, we're inviting you to join us as we celebrate
Fourteen Years of Toontown!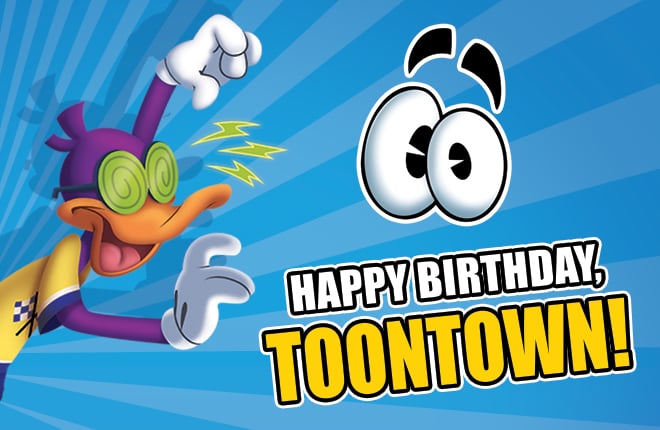 Toontown has been through a lot over the years. Before Disney closed the game, it had been alive for ten years of outrageous fun -- and a massive amount of pies. Who knew that four years later, Toontown would still be thriving, and about to celebrate what we hope will become its best year yet!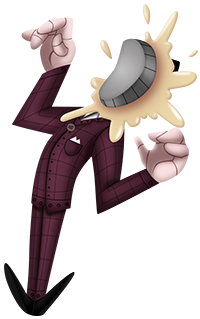 At the beginning of 2017, we told you about some of our
upcoming plans
, and how we were hoping to move Toontown out of beta this year. The big
Doodle Hunt
was our first initiative to prove to the players that we were serious about this, and boy did we mean it. We're happy to announce that
Toontown is fully on track to move out of beta before the end of the year.
Since then, our team has been hard at work preparing for
ToonFest at ReplayFX 2017
, a real world event being held in Pittsburgh, Pennsylvania where we'll be showing you all of the wonderful things we have in store. It's going to be the biggest and best ToonFest yet -- so big that some of the
developers of Toontown Online are attending
to meet players just like YOU!
Now, now, we'll quit being so sappy. We know what you're wondering: What
is
in store for Toontown Rewritten this year? We can't reveal you all of the details, but we sure can tell you a few.
Here's what we've been working on lately:
Our efforts have been focused on closing up any unfinished promises that we've made to you. Parties, improved racing, and plenty of bugfixes are in development and coming soon.
Toontown's new website is in progress and will be released at long last! We'll miss you, green street sign.
Field Offices are the only feature from Toontown Online that will not be released before the end of beta -- instead, our game designers are currently retooling them for brand new end-of-game content, aiming to be released next year.
Toontown will be seeing the first new species in town for the first time since 2008! We have been prototyping the final two species of the vote, and will be bringing you more information about that soon.
At ReplayFX 2017, we're putting on the biggest ToonFest show yet. Even if you're unable to attend, you'll be able to follow along right here on the Toontown blog. Mark your calendars and stay TOONed from July 27-30!
These are just a few of the things that have been taking up our time, and as we get closer to the convention, you may notice some silence from us. This isn't because we've forgotten you, but because we're busy preparing the important things that will be happening there. You can expect that ToonFest will break that silence!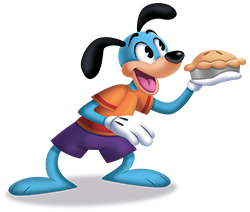 Our goal here at Toontown Rewritten has always been to preserve Toontown and work towards the goal of bringing it back. We took Jesse Schell's advice in 2013 to keep the passion for Toontown alive, and you, as the players, have pushed that further than we ever hoped to be possible. Because of this, today, there is still hope for Toontown's future.
We're very excited to move forward with our dreams for Toontown, and we hope that you will support us through it so that we can show Disney how important this game is to us!
It's time to blow out the candles, watch the
in-game Fireworks
, and give a big message to the game we all enjoy:
Happy 14th Birthday, Toontown!
---
Comments
Sorry! Comments are closed.
---
---
---
---
---
---
---
---
---
---
---
---
---
---
---
---
---
---
---
---
---
---
---
---
---
---
---
---
---
---
---
---
---
---
---
---
---
---
---
---
---
---
---
---
---
---
---
---
---
---
---
---
---
---
---
---
---
---
---
---
---
---
---
---
---
---
---
---
---
---
---
---
---
---
---
---
---
---
---
---
---
---
---
---
---
---
---
---
---
---
---
---
---
---
---
---
---
---
---
---
---
---
---
---
---
---
---
---
---
---
---
---
---
---
---
---
---
---
---
---
---
---
---
---
---
---
---
---
---
---
---
---
---
---
---
---
---
---
---
---
---
---
---
---
---
---
---
---
---
---
---
---
---
---
---
---
---
---
---
---
---
---
---
---
---
---
---
---
---
---
Back To Top