More News
Now Playing: The Mr. Hollywood Mega-Invasion
Posted by Mr. Hollywood on May 20, 2017 at 3:00 PM
Hello,
Toons.
Let's get this show rolling. My casting director earned me a part in this production of "The Toontown Blog", so prepare yourselves for a grand show. I hope you haven't forgotten your lines.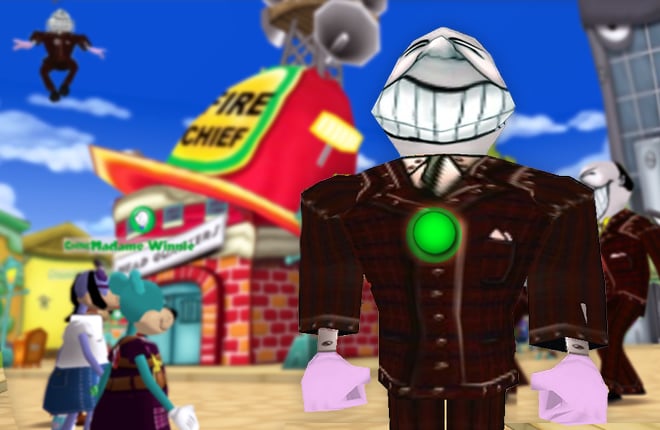 Lights, camera,
action.
The Mr. Hollywood's grand Mega-Invasion has begun, and Toontown is the stage. Not even The Big Cheese could put on an act like this corporate takeover. We've got three separate showings of this debut, lasting all the way until Monday night.
Now, there's no need to hide behind your seats. The genre of this film is a romance, one between money and business. Ticket sales have skyrocketed, you know. What this is
NOT
, however, is a comedy. I refuse to let my show be ruined by such poor comedic relief!
The stage has been set -- Mr. Hollywoods as the starring role,
Resistance Rangers
hitting the streets as the villains... Ah, and of course: The role of the defeated Toon will be played by -
YOU!
Toon HQ:
The Mr. Hollywoods have taken over Toontown! We need YOUR help to take back our town. Resistance Rangers have been dispatched, and you can find them in any invading district throughout the event. The invasion will last until midnight Toontown Time (PST) on Monday.
---
Comments
Sorry! Comments are closed.
---
---
---
---
---
---
---
---
---
---
---
---
---
---
---
---
---
---
---
---
---
---
---
---
---
---
---
---
---
---
---
---
---
---
---
---
---
---
Back To Top