More News
Backstage: Polishing, Planning, and Parties (Oh My!)
Posted by The Toontown Team on January 20, 2017 at 2:00 PM
Hello, Toontown! Sorry to keep you starving for blog posts for a couple of days. The beginning of each year means big things for Toontown Rewritten as we prepare our first update of 2017, finalize planning for our ToonFest convention, and a few other little things that we'll talk about here.
Today we'll be telling you all about what's going on with Backstage Toontown this month!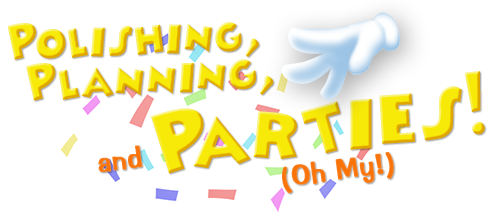 Polishing Progress
Back in November
, we told you all about a plan that we had to bring Toontown out of beta in 2017 with a full release. There are many parts to this, and we're happy to report that things are coming along nicely!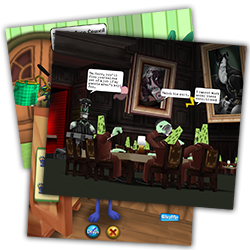 An upcoming update will contain plenty of widely requested bugfixes, and we greatly encourage you to keep reporting them to us -- even if you know they've been reported before by someone else. This helps us to identify which bugs are the biggest priority for fixing.
In addition to fixing up bugs - our system engineer, Sam
("Shockley")
has been working to completely overhaul our update deployment system. This will allow us to not only get updates out faster, but improve the quality of our testing procedures!
New Toons for the Team
This is something we're very excited about - after a long period of trying to refine our application processes and the way we train new team members, new Toons have joined the Toontown Rewritten Team!
In the past month, we've interviewed and started training
five new team members
(That's a lot at once!)
for various positions on the team. Undoubtedly, you'll start seeing a positive effect on the team very soon based off of the work that they're doing.
We'll have more information about how
YOU
may be able to help out with Toontown Rewritten very soon!
Our Contestant Contest
Waiting for some news on the Toon Species Election? We're sorry for keeping you in the dark! The next stage of the election is almost ready to start, and we've introduced a brand new role for our team to coincide with it: Contest Planner.
We really love hosting contests and events here in Toontown, but we've only managed to have a few per year. Starting with one that revolves around the Toon Species Election, you can expect many more contests and out-of-game events coming to keep you occupied.
It's Party Time!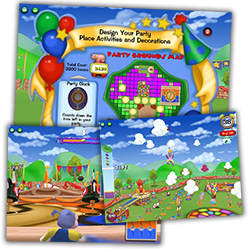 We told you a little while back about how Parties were coming along, but as the nature of development goes we ended up getting sidetracked with other important projects. We dusted off our party hats, though, and are excited to tell you that
Toon Parties will be one of the upcoming features added to Toontown
.
Coming to the Convention?
One of the most exciting things we've been doing in January is planning for our next convention. We're looking at locations, activities, and ideas from all angles to figure out how we can make it an extraordinarily fun event for ALL of Toontown - even if you can't make it in person.
This is where we want to hear from YOU -- post a comment, make a community post, or send us an email about any location, activity, or event suggestions for ToonFest 2017. We'll be making an announcement in the coming weeks with more information about the event. Don't buy any tickets yet!
---
That wraps up about all we can tell you for now. Keep your eyes peeled on the blog to see all of this content come to life. We hoped that you enjoyed this Backstage column, and we hope to make many more to keep you in the loop of all things Toontown!
---
Comments
Sorry! Comments are closed.
---
---
---
---
---
---
---
---
---
---
---
---
---
---
---
---
---
---
---
---
---
---
---
---
---
---
---
---
---
---
---
---
---
---
---
---
---
---
---
---
---
---
---
---
---
---
---
---
---
---
---
---
---
---
---
---
---
---
---
---
---
---
---
---
---
---
---
---
---
---
---
---
---
---
---
---
---
---
---
---
---
---
---
---
---
---
---
---
---
---
---
---
---
---
---
---
---
---
---
---
---
---
---
---
---
---
---
---
---
---
---
---
Back To Top