More News
Backstage: A Peek at Our Plan
Posted by The Toontown Team on November 21, 2016 at 2:00 PM
Welcome to our latest Backstage column, where we talk about the inside scoop behind the scenes of Toontown! We've got a lot to cover in this update, which will hopefully give you some insight of what we've been working on and what to expect from Toontown over the next few months.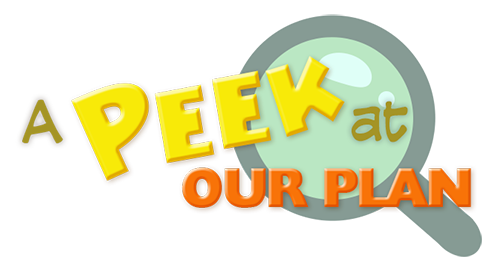 Toontown's Substantial Support
Ever since we launched Toontown Rewritten, it's been growing at rates we never expected. Even as population dwindles during busy times of the year, we're hitting numbers that we never expected to see when first launching the game!
Hitting 1,000,000 registered players over the summer, which has now grown to over
1,100,000 players
in just a few short months, was a slap in the face to us that we were growing a little too big a little too fast! A lot of our systems, structure, and even our website have been around since alpha and are in desperate need of an overhaul to handle this growth.
We've switched gears to stop attracting new players for now until those systems are ready. The lower population isn't a consequence, but an expected result of this. We know that with the amazing game that is Toontown, there will always be support and potential to grow.
Our Objective
Before we get into our plan, we need to clarify our goal: Above all else, we're building Toontown to last. We're doing a lot of behind the scenes work to make sure that our
end game
goal
isn't
to
end the game
. And with that, you'll be happy to hear that Toontown has no plans of closing in the foreseeable future -- in fact, we're working to do the opposite.
It's hard to see from the outside, but internally we consider 2016 to be Toontown Rewritten's most successful year
ever
. Our social media pages have more than
doubled
in size, our 2016 convention was absolutely enormous compared to years past, and of course we had the massive achievement of 1,000,000 registered players!
Both the Toontown Rewritten Team and Toontown Online's creator, Jesse Schell, share the same goal of proving to Disney that Toontown has a very valuable future. Your excitement and support throughout the years, as players, has already proven that to us!
These are all things that you may not see on the outside, but we're seeing very clearly on the inside. And admittedly, we wish that we had shared these details with you sooner so that you can see where all of our excitement stems from. Of all of the years we've been running Toontown Rewritten, we've never been more confident in the game than we have been in 2016.
For 2017, however, we're switching back to the focus that most of you have been asking for: A focus on the game itself rather than building up the community outside of it.
Presenting the Plan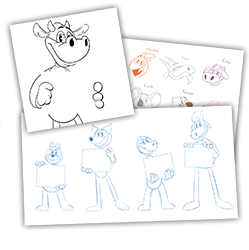 Over the past month, we spent a lot of our time with many meetings and figuring out what we need to do to move the game forward. We realized that we stumbled with the weight of ToonFest, and now it's time to put Toontown on a hardcore exercise plan to tone our muscles and lift some heavier weights. We aren't going to the Squash & Stretch Gym for it, either.
This is not our exact to-do list, but a general list of what we've been up to and what to expect for the next few months as we work towards this effort. Toontown will start getting significantly more active than it has been this month now that we've finished these discussions, but we ask you to bear with us as we do a lot of tidying up around town before moving back to new content!
October:
In October our focus was set on repairing ToonFest, along with our Halloween update. It was in this effort that we decided to take time in November to figure out our internal organization.
November:
A great deal of internal planning occurred, where we've reworked some of our outdated services and started reworking our internal tools to replace the outdated alpha leftovers. Astron, our server architecture, has been receiving a lot of love recently over on GitHub -- if you're a programmer, we would love to have you help us out with that! Artists have been working on the next stage of the species election, which is coming up soon.

We will be releasing the ToonFest items this Friday until the end of November, and then putting ToonFest to an end for this year. While many ToonFest features are incredibly near completion, we have decided to drop our focus on that to speed up our rebuilding process. Any unreleased content will be saved for next year's celebration - we're sorry for any disappointments on that front!
December:
Focus over the next few months will be set on major game patches to fix any instability, broken features, and general bugs that make the game weak. We'll also of course have our Christmas update as we do every year, which always brings a lot of fun content to celebrate with over your winter break!
January:
Continuing with our bugfixes and patches, we'll also be fixing up some early-game content to make it more accessible to new players. We've found that people who haven't played Toontown before have a really hard time getting the hang of it! We haven't forgotten about our long-term players who need a refresher, though -- we'll be seeing what we can do for you too.
2017 Onwards:
After the focus of expanding our outreach in 2016, we're going to be spending a major effort to push Toontown out of beta in 2017. That means we're looking at complete polish, restoring the original game features, and relaunching our brand in a way that shows we have a whole new outlook moving forward.
As you can imagine, moving the game out of beta is a big task and requires a lot of work behind the scenes. We're focused on giving you an experience in Toontown that will be worth playing for years to come, and all we ask from you is a bit of patience as we take the time to do it!
It may seem stale without any major updates, but we've witnessed that when we try to release new content without reworking ourselves we get not quite the product we were hoping for, which is what happened with ToonFest.
Moving Forward Faster
Toontown will be changing a lot over the next few months, and we know that at times you may be confused with what we're doing and why. Moving forward, we'll be doing our best to increase communication with you so you know exactly what's going on.
It will take some time for us to rev up our engines again, but trust us when we say that the passion is nowhere near lost. If you're able to give us a bit of patience, a lot of support, and some suggestions along the way -- then this time next year Toontown will be as shiny as a brand new car!
We hope that this gives you much better insight as to what we've been doing behind the scenes here at Toontown. We'll be doing our best to keep you informed, entertained, and all around in the loop-de-loop!
---
Comments
Sorry! Comments are closed.
---
---
---
---
---
---
---
---
---
---
---
---
---
---
---
---
---
---
---
---
---
---
---
---
---
---
---
---
---
---
---
---
---
---
---
---
---
---
---
---
---
---
---
---
---
---
---
---
---
---
---
---
---
---
---
---
---
---
---
---
---
---
---
---
---
---
---
---
---
---
---
---
---
---
---
---
---
---
---
---
---
---
---
---
---
---
---
---
---
---
---
---
---
---
---
---
---
---
---
---
---
---
---
---
---
---
---
---
---
---
---
---
---
---
---
---
---
---
---
---
---
---
---
---
---
---
---
---
---
---
---
---
---
---
---
---
---
---
---
---
---
---
---
---
---
---
---
---
---
---
---
---
---
---
---
---
---
---
---
---
---
---
---
---
---
---
---
---
---
---
---
---
---
---
---
---
---
---
---
---
---
Back To Top