More News
Backstage: Acting Out Animation
Posted by The Toontown Team on September 16, 2016 at 2:00 PM
Hello, you wacky
animated
animals! Andrew here, one of the 3D experts here on the team! You may also better know me as "Ziggy" or "Flippy Cheezer". I'm here to talk about an exciting topic for our team, our recent achievement of...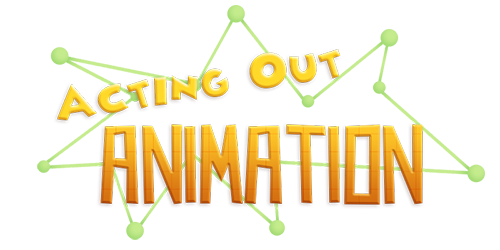 Making Toons Tick
"So, what in the world makes a Toon tick?"
I'm glad you asked, mysterious voice in my head!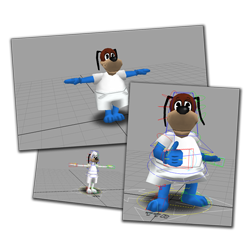 In the Tooniverse, just about any action you perform is playing an animation. Is that Toon throwing a pie?
That's an animation.
That Cog getting splat in the face?
An animation.
Did it just explode?
Another animation.
Is the other Toon just standing around?
Even THAT is an animation!
These Toons, Cogs, and just about anything that uses an animation is called an "actor", which is quite a fitting name for our cartoon characters!
"That's great Ziggy. Now how does it all work?"
Another great question, me!
Just like real actors, our Toon actors are comprised of a bunch of movable bones called "joints", which allow people and objects to move and bend in all sorts of fashion. Those of you at home with movable joints can try it out for yourselves!*
*Warning: Moving may result in exercise.
Animation for Actors
"What does this got to do with animation, Ziggy?"
Oh boy, are you in for a treat. It's got everything to do with animation!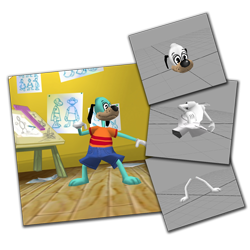 When real actors act something out, they have a script of what they need to say and do. Our Toons are just like that - they have scripts of what they need to do, but on a much more detailed level. Toons have a script that tells them where each and every joint should be posed for every frame. When these frames are played in sequence, the actor will look like it's moving!
In our game, the
FABULOUS Toontown Rewritten Engine
has to calculate each and every joint for each and every frame of animation. However, the more frames it has to work, with and the more joints there are for each frame, the
FABULOUS Toontown Rewritten Engine
has to work even harder! Just like real animators, too, if the
FABULOUS Toontown Rewritten Engine
overworks itself, it will go on a strike! That means we have to be careful with our animations, to make sure they're optimized correctly and not causing unnecessary load on that would slow down your computer.
As you can see, these animations are making up to be quite complex. They're even tailored for every individual actor. That means if a Cog gets an animation made for a Toon, for example, it'll look at it strangely and explode in a frenzy of nonsense. I kid you not about that last part!
Putting it to Practice
"But Ziggy, really, how do you make animation?"
I'm getting to that, me. We had to cover the basics first!
Our animators are like puppeteers that work in a magical puppet workshop called "Autodesk Maya". Before an animator can even make an animation, they have to make a puppet to use as our actor. Our Toons, however, were already created puppets -- and this is where things got tricky.
Unless we wanted to completely redo every animation, in order to add new animations to Toontown we had to figure out exactly how these puppets were meant to be animated. Otherwise, everything falls apart! This is where our
Toontown Rerigged
project came into play, which we talked about during ToonFest at OMG!Con 2016. Yours truly has spent countless months researching those specific details, and sure enough,
we've now reached the capability to add new animations for every Toon in Toontown.
We've spent a lot of time creating a fine-TOONed "rig" (the puppet strings we use to animate) that will give us with the most creativity and efficiency to create awesome animations at a quick pace. It wasn't easy, but it's a process that will be worth it in the months to come!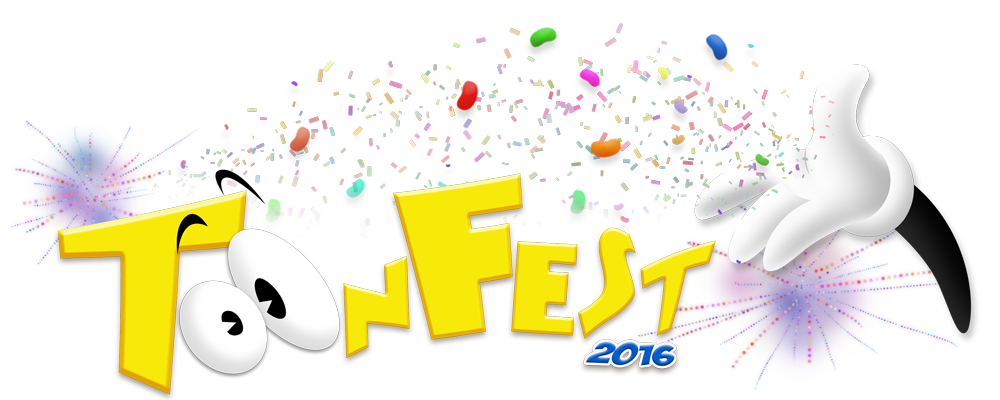 To wrap it all up, this whole explanation here means one simple thing: We're now able to put new animation into Toontown. Not just any animation, but quality animation! Amazing animation! Animation that won't explode!
(Not yet, at least.)
Some of this new animation could be coming as soon as ToonFest, so keep your eyes peeled throughout the event and the weeks to follow it. With full control over the animation, art, and design of the game -- we're able to create brand new things that will really make Toontown shine.
I hope you've enjoyed hearing about the details of how we've managed to Act Out Animation, and I hope to see you at ToonFest 2016!
---
Comments
Sorry! Comments are closed.
---
---
---
---
---
---
---
---
---
---
---
---
---
---
---
---
---
---
---
---
---
---
---
---
---
---
---
---
---
---
---
---
---
---
---
---
---
---
---
---
---
---
---
---
---
---
---
---
---
---
---
---
---
---
---
---
---
---
---
---
---
---
---
---
---
Back To Top