More News
Backstage: Preparing for Parties
Posted by The Toontown Team on August 28, 2016 at 2:00 PM
Hello, Toons! Welcome back to the Toontown Rewritten backstage column. My name is Aidan, though you probably know me better as Hawkheart, the
Fish Bingo Controller
.
As a programmer for Toontown Rewritten, I work on making all of your favorite game features... work! I'm here today to tell you all about what I'm working on right now...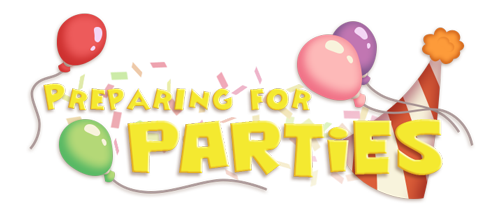 "Is that what those Party Hats are for?"
Plenty of you already know very well what these Toon Parties are all about, but let us give you a little refresher for those who haven't played them before. And after all, it's been a least a few years since you have!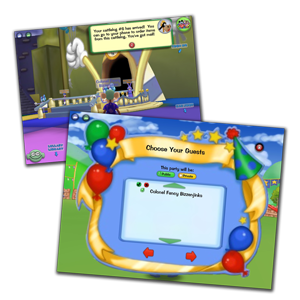 With Toon Parties, you'll be able to spend Jellybeans to customize your very own area with all sorts of games and activities for your friends, or any players, to come and visit. From jukeboxes, to unique minigames, to firework shows -- there's a whole lot of fun ways to spend time in Toontown with them.
The Technical Tidbits
On the technical side, Toon Parties are basically made of two different parts: party planning, and parties themselves. Way back in alpha, when we released parties for the first time, all we released were parties themselves and the very simplest planning system possible. Back then, there were no private parties and if the servers were restarted, all of the planned parties disappeared!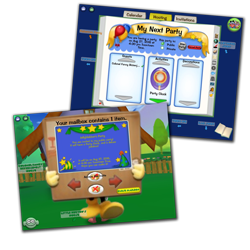 This time, the very first thing I worked on was party planning. I'm happy to report that party planning is
(almost)
complete! What does almost mean? Whenever I make something new, my first focus is to write a working first-draft of the feature. After that's done, I spend some time simplifying it -- and making it easier to expand and add new features in the future. So, when I say almost, I'm saying my first draft is complete.
A Forthcoming Feature
Now, you're probably asking yourself, "If they did parties the first time and party planning now, why aren't they done already?" which is a very good question. The answer has two parts. The first is that many of the party activities haven't been used since alpha, and may have been broken by changes made since then. Secondly, although there aren't many connections between the planning system and parties, there are still a few and those need to all be rewritten to work with the new systems.
How do YOU party?
Just like all of our updates to Toontown Rewritten, we like taking the existing content and building on it to make it even better -- most of which come from tweak suggestions by YOU!
What kind of new features would you like to see in Toon Parties in the future? What if new areas could be bought? What kind of minigame would you want to play with your friends? And how big can these parties get, anyway?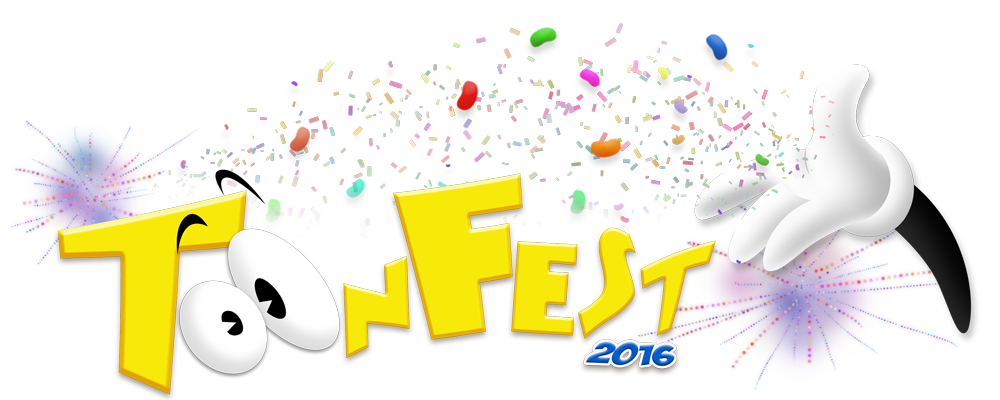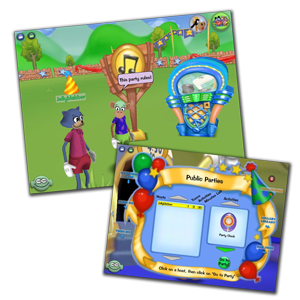 So, where does that leave us? As I mentioned earlier, the first draft of the party planning system is done. Currently, parties themselves are a work in progress. The only party activity that works right now is my favorite, the jukebox.
I'm hoping to get everything finished fairly soon so that everyone can play with them, so stay TOONed, and have fun at ToonFest!
---
Comments
Sorry! Comments are closed.
---
---
---
---
---
---
---
---
---
---
---
---
---
---
---
---
---
---
---
---
---
---
---
---
---
---
---
---
---
---
---
---
---
---
---
---
---
---
---
---
---
---
---
---
---
---
---
---
---
---
---
---
---
---
---
---
---
---
---
---
---
---
---
---
---
---
---
---
---
---
---
---
---
---
---
---
---
---
---
---
---
---
---
---
---
---
---
---
---
---
---
---
---
---
---
---
---
---
---
---
---
---
---
---
---
---
---
---
---
---
---
---
---
---
---
---
---
---
---
---
---
---
---
---
---
---
---
---
---
---
---
---
---
---
---
---
---
---
---
---
---
---
---
---
---
---
---
---
---
---
---
---
---
---
---
---
---
---
---
---
---
---
---
---
---
---
---
---
---
---
---
---
---
---
---
---
---
---
---
---
---
---
---
---
---
---
---
---
---
---
---
---
---
---
---
---
---
---
---
---
---
---
---
---
---
---
---
---
---
---
---
---
---
---
---
---
---
---
---
---
---
---
---
Back To Top