More News
ToonFest at OMG!Con - Saturday Summary
Posted by The Toontown Team on June 13, 2016 at 6:00 AM
Welcome to the second installment of the OMG!Con Daily Updates! Apologies for bringing it to you a day late, but the excitement of ToonFest proved to take us longer to wrap up than we expected! This post is going to update you once again on all the toontastic things happening here in Owensboro.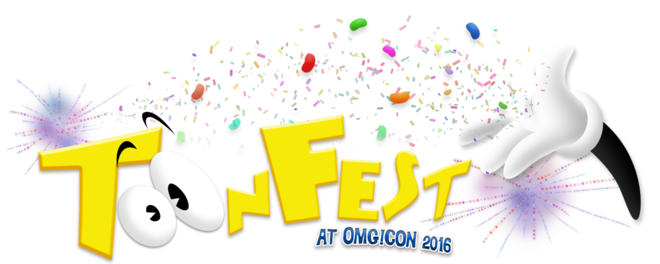 Here's what happened on the second day of ToonFest at OMG!Con 2016!
Player Shoutouts
Laura came clad head to toe in a Resistance Ranger uniform! We gaped in awe and wonder at the majesty of the unform come to life. If there's an image that defines toontastic, you're looking at it!
Katie, also known as Brown Mouse, came in a custom made shirt that featured an OMG!Con pocket, a pile of gags, and a model of her Toon's head on the back. We learned that she's been playing for quite a while and it's all because her aunt introduced the game to the family!
The Soundless Cult is a group of players who were adorned in matching shirts. They were representatives of a larger community of soundless members who have banded together to beat cogs and fight boarding group discrimination. What a powerful example of teamwork in the spirit of the Toon Resistance! You go guys!
Toontown's ToonFest
On Saturday we held our first and most exciting panel of the weekend,
ToonFest
. The panel featured our art director, Roxana, also known as Boo Boo; the brains behind Toontown Rewritten, Sam, also known as Shockley; the programmer and virtual reality extraordinaire, Aidan, also known as Hawkheart; the renowned system administrator and technical operator, Jeremy, also known as Fat McStink; the unconventional convention planner, Jacob, also known as Weird Wacko; and the illustrious real life alter-ego for Sir Max and Community Manager, Joey!
After the announcement that our
first advertisement
had reached 100,000 views just this week, the team also debuted a brand new advertisement shown for the first time to the attendees of ToonFest 2016.
Afterwards, the panelists walked us through updates on
Toontown Retextured
,
Toontown Rerigged
(a new project!),
Toontown and Virtual Reality
, as well as many behind the scenes looks at the development of the game.
The panel featured several looks at concept art, behind the scenes, and other goodies that will be available on the full recording after the event is over on the
Toontown Rewritten YouTube Channel.
Here are some quick behind the scenes facts to tide you over till you can watch it for yourself!
The main location for the in-game September Toonfest event was originally planned to be on top of a hill.
Confetti and Jellybean cannons were originally features we wanted to incorporate as a part of the Toonfest Event Area. Joey also hinted at them maybe making an appearance in the future. Stay TOONed!
Riggy Marole has a unique head shape. The model for his head is different than that of any other rabbit!
The texture artist responsible for all the new clothing items and accessories that you see in game is Maya, aka Slate Blue Rabbit, who traveled all the way from Israel to join us at ToonFest
The Big Unveiling
Much like Storm Sellbot's announcement last year, this year our panel came with a rather big announcement. This year, Toontown Rewritten will be holding its very first
Toon Species Election
.

While
Alec Tinn
, our eccentric elector, is still working out all of the nitty gritty details, the beginning of the election will start with you guys -- the players -- nominating new species' for Toons that you would like to see in Toontown. Stay TOONed to our blog for more updates on the Species Election. We'll be posting more info later on down the road on how the nominations and the election itself will work.
Jesse Schellivision
Just like last year, the original creator of Disney's Toontown Online,
Jesse Schell
, was gracious enough to answer some questions from the players of Toontown Rewritten. We asked you all to
submit your questions
to us and boy did you deliver! If your question was answered during the video, you will be contacted by TTR Staff with details about receiving your prize pack!
Thanks everyone for all the awesome questions! Jesse's responses won't disappoint.
New Accessories
Codes for new, exclusive, accessories have been released for those who picked up one of the cards at OMG!Con. Don't worry though, even if you aren't able to attend OMG!Con, you wont be missing out. There are some awesome new accessories available to you as well that you'll be able to grab by inputting the code "
omgcon2016
". These codes are
not
in the game yet, but once they are, we'll let you know!
Racing Tournament
Late in the evening we held a racing tournament where 43 players battled it out for medals, trophies, and prestige. Competition was fierce! Players were neck and neck the whole way through, especially in the final three races. However, in the end, four of the best racers Toontown has to offer claimed victory.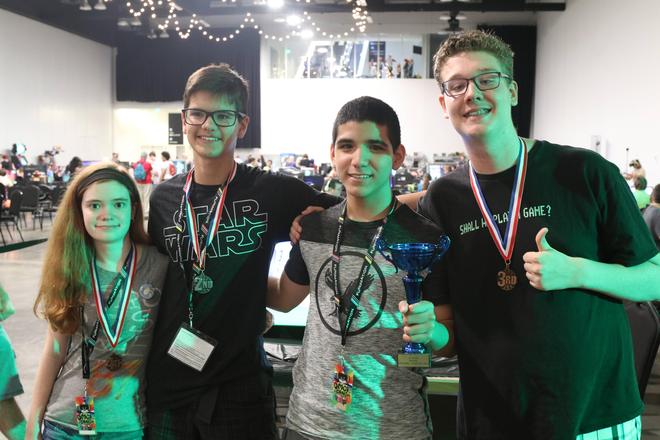 In 4th place was
Renee
, also known as
Colonel Cog Defeater
; in 3rd place was
Jacob
, also known as
Renderer
; in 2nd place was
Gianluca
, also known as
Comet
; in 1st place is
Eric
, also known as
Little Wacko Fumbledorf
. Major props to you guys on your excellent racing skills!
From Players to Game Designers
In the mid-afternoon we held our second panel for this year where we discussed a bit of the history behind Toontown Rewritten, telling personal stories about joining the team, setting up major events, and answering a lot of fan questions.
The panel featured Roxana, Aidan, Sam, Joey, and Jeremy from the previous panel, as well as three new additions: Yorke, our lead musical composer; Eric, one of our Support leads; and Chris, one of support and moderation team members.
This panel, just like our other videos, will be available on the Toontown Rewritten YouTube Channel once the convention is over.
Sir Max Gets Pied!
In a valiant -- and successful -- effort to prove he isn't a cog, Sir Max's equally wacky and fearless alter-ego, Joey, challenged people to a pie throwing and a pie eating contest. However, it was the fans that were doing the throwing and him that was doing the eating!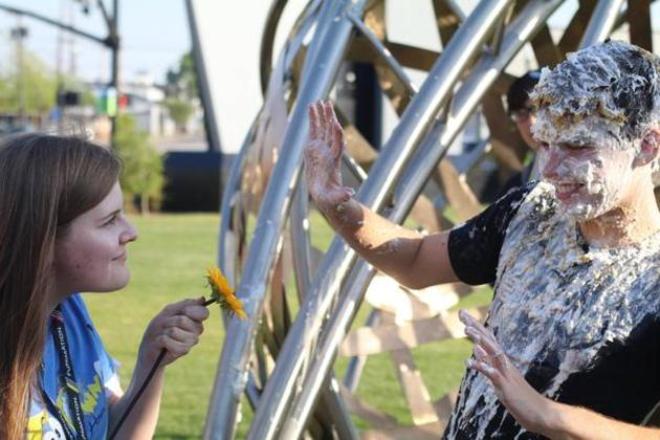 By the end of the ordeal, Joey had been hit with over fifteen pies of various flavors! That's quite a lot more than the three he was hit with last year. Since no cog can withstand such a powerful joke, we're confident in saying that Joey is, in fact, quite "Toon Enough".
What's Coming Up?
While OMG!Con might be over, the next blog post will feature highlights from what happened on here in Owensboro on June 12th. We'll wrap that all up for you as soon as possible - as well as provide you with videos from the exciting weekend!
---
Comments
Sorry! Comments are closed.
---
---
---
---
---
---
---
---
---
---
---
---
---
---
---
---
---
---
---
---
---
---
---
---
---
---
---
---
---
---
---
---
---
---
---
---
---
---
---
---
---
---
---
---
---
---
---
---
---
---
---
---
---
---
---
---
---
---
---
---
---
---
---
---
---
---
---
---
---
Back To Top