More News
OMGCon Update: Q&A with the Creator of Toontown
Posted by The Toontown Team on May 11, 2016 at 2:30 PM
If you had the chance to ask the creator of Toontown any question, what would you ask? The man who brought Toontown Online to life in 2003,
Jesse Schell
, is back for another year of ToonFest! We'd love to fill you in on the details, but perhaps it's better to let him do the talking:
Last year, we asked Jesse Schell to remotely take part in our ToonFest celebration by answering ten questions submitted from players just like
YOU!
It was such a success that we reached out to him and asked if he would be willing to do it again, and he didn't hesitate for a moment to say yes for the Toontown community. After all, there are many questions still left to be answered!
Click Here
to see the questions and answers from last year's event.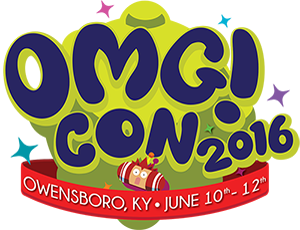 Here's everything you need to know:
All players, whether attending OMG!Con or not, can submit a question right over here to be answered by Jesse Schell. All questions must be submitted by 11:59PM Toontown Time (PST) on Friday, May 20.
Us folks on the Toontown Rewritten team will be working with Jesse to choose the best questions about Toontown, which will be answered straight from the man himself via recording at our main ToonFest panel. The video will also be uploaded on our YouTube Channel.
The Top 10 Toons who submit the best questions will receive a small Toontown Prize Pack complete with some of the items we'll be giving out at OMG!Con, along with some exclusives!
Players from all around the world are able to enter: This contest is not restricted to the US.
Click Here to submit your question!
After starting Toontown, Jesse Schell left Walt Disney Imagineering to become a professor of Entertainment Technology at Carnegie Mellon University and create his own game studio, Schell Games. Jesse continues to follow Toontown and its fans today in hopes of officially bringing it back, and is an active supporter of Toontown Rewritten. You may have even seen him running around town on his red rabbit, Jaymo!
You can earn more about Jesse on his
personal website
, or the official
Schell Games
webpage.

It's never too late to come to OMG!Con, so make sure to read all about it on
our announcement
and the other posts from the blog if you're still thinking about coming.
We're only one month away from the event, and we'd love to see you there. In the meantime, everyone, have fun in Toontown!
---
Comments
Sorry! Comments are closed.
---
---
---
---
---
---
---
---
---
---
---
---
---
---
---
---
---
---
---
---
---
---
---
---
---
---
---
---
---
---
---
---
---
---
---
---
---
---
---
---
---
---
---
---
---
---
---
---
---
---
---
Back To Top