More News
OMGCon Update: Jump Into Virtual Reality
Posted by The Toontown Team on May 13, 2016 at 9:00 AM
Two OMG!Con updates in one week? Call us crazy, but we've got a lot of information to tell you about. Our jobs here on the TTR Team revolve around the development of a virtual world, so it's only natural that many of our team members have grown interested in a new technology called
Virtual Reality
.
We've had a blast experimenting with it over the past few months, and at OMG!Con, we want to share it with you!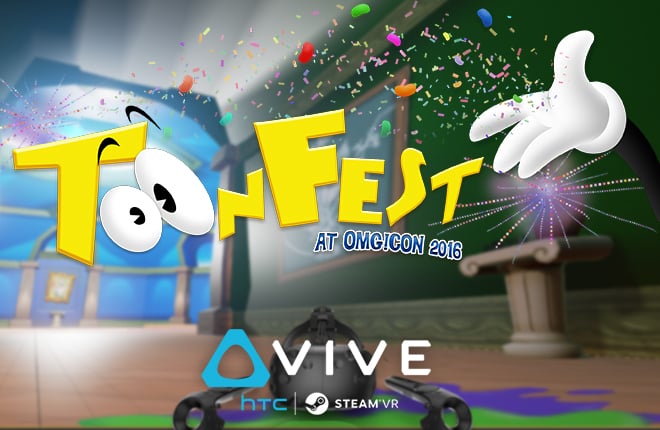 In addition to our Toontown events at OMG!Con, developers from the Toontown Rewritten team have volunteered to set up
two Virtual Reality Stations
in the OMG!Con Game Room for all attendees to come and try out the most advanced VR Technology currently on the market: The HTC Vive.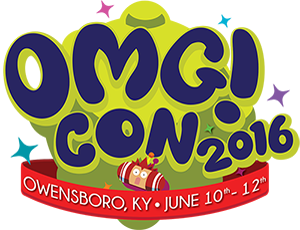 These demos many not quite be related to Toontown, but we think you'll enjoy them nonetheless. At the stations, you'll be able to check out a selection of our favorite games from third party developers that plop you into a virtual world. We're even including one developed by
Schell Games
!
You may ask, "If this isn't related to Toontown, what's all the hubbub about?" -- Let us tell you, Virtual Reality is no mere fad. As game developers, we've had a lot of fun exploring the possibilities of virtual worlds over our time with Toontown, and Virtual Reality is only going to extend that in the upcoming years. It's an incredible experience that you won't soon forget.

As you can see, we have a lot of fun planned for ToonFest and we want to make sure there's never a dull second. In the weeks to come, keep your eyes peeled for one final OMG!Con Update to tell you about EVERY detail planned for the convention. If you haven't bought tickets yet -- we certainly suggest you do!
For more information about VR, check out the
HTC Vive
website.
We'll see you in the Tooniverse!
---
Comments
Sorry! Comments are closed.
---
---
---
---
---
---
---
---
---
---
---
---
---
---
---
---
---
---
---
---
---
---
---
---
---
---
---
---
---
---
---
---
---
---
---
---
---
---
---
---
---
---
---
---
---
---
---
---
---
---
---
---
---
---
---
Back To Top