More News
OMGCon Update: Join the Fun and BYOC!
Posted by The Toontown Team on February 28, 2016 at 3:00 PM
Have you heard the news yet?
Toontown is coming to OMG!Con 2016!
Over the next few months leading up to it, we have tons of exciting details that are going to make it worth your while. The first of these: We want you to
Bring Your Own Computer!
(BYOC)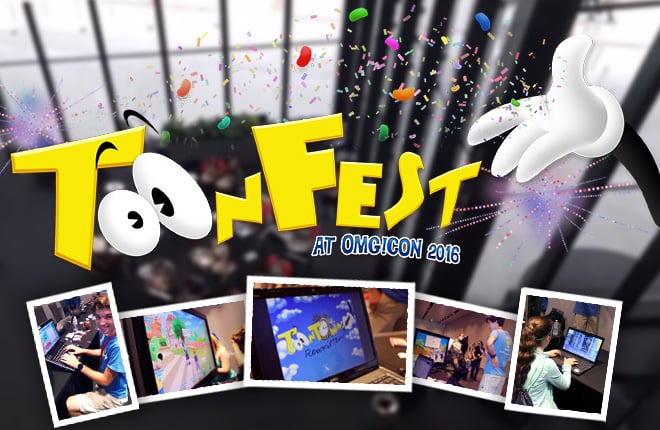 Last year, we had lots of surprises from our players. The biggest surprise was when they brought their own pies (BYOP!)
to hit Sir Max with
, but that wasn't the only one. Our players were thinking even harder than us, and brought their own computers to play Toontown on!
Although we had our own station set up to play Toontown, many players brought laptops with them so that they could play Toontown with their friends and the staff members right there on the spot. Because of this, OMG!Con Staff has made accommodations for a special area where you can plug in your laptop and play with up to 32 other people at a time!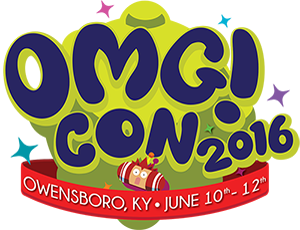 Now if you can't or don't have a laptop to bring, don't sweat it. We'll have a couple of computers there for you to use, but in the grand scheme of things, we'll be spending very little time actually
playing
Toontown since we have plenty of action-packed activities planned for the weekend that you'll hear about soon.
With the addition of this area, we'll be having several Toontown tournaments with real-life trophies given to the winners -- but we'll fill you in on those details later. Be sure to brush up on your playing skills!

Be sure to order tickets soon, since the price of tickets will go up after
March 15th.
Don't forget to use our promo code, either! If you've already purchased tickets but forgot the promo code, you can contact OMG!Con to get that worked out.
Our own support email is also open to questions about the convention, if you have any reservations about attending. OMG!Con is a family friendly place with plenty of things to do, so we hope that you'll attend!
---
Comments
Sorry! Comments are closed.
---
---
---
---
---
---
---
---
---
---
---
---
---
---
---
---
---
---
---
---
---
---
---
---
---
---
---
---
---
---
---
---
---
---
---
---
---
---
---
---
---
---
---
---
---
---
---
---
---
---
---
---
---
---
---
---
---
---
---
---
---
---
---
---
---
---
---
---
---
---
---
---
---
---
---
---
---
---
---
---
---
---
---
---
---
---
---
---
---
---
---
---
---
---
---
---
---
---
---
---
---
---
---
---
---
---
---
---
---
Back To Top