More News
Check out Toontown's Newest Shorts
Posted by Sir Max on March 12, 2016 at 9:00 AM
Videos. Not pants, folks. Videos. Toontown doesn't have any new shorts this month -- well we do, but not the clothing kind of shorts. The moving kind. As in motion pictures. But
short
motion pictures. Bah, you get what I mean!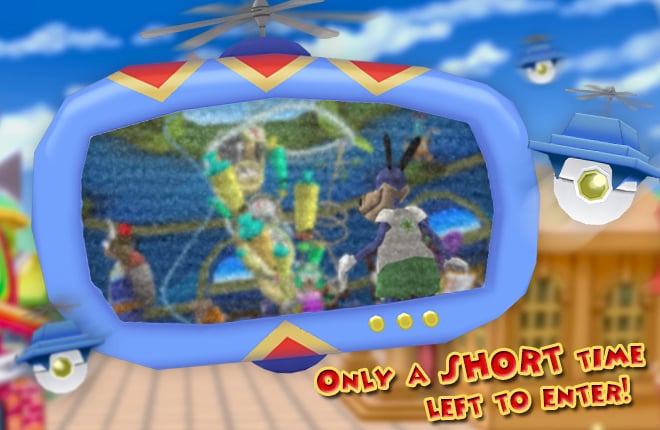 If you've been around Toontown these past few weeks, you've without a doubt heard about the
"Toontown Shorts" Video Contest
. Toons have been buzzing around all over the place to get their movies recorded and submitted!
I remember my days of film making. I attended film school, you know! After dozens of videos I decided to call it quits and end my career -- but for some reason they claimed I was "unqualified" to receive my degree after only three days of attending the school. Everyone's a critic.
These new filmmakers, though, they sure have the spirit. I was going on a walk through the town the other day when I saw one with a real cliffhanger. I helped him up, of course -- apparently it was some sort of stunt gone wrong. That poor actor was hanging onto the cliff for dear life!
Remember: there are only
8 days left
to enter the contest! For content creators and virtuous viewers alike, be sure to check out the
Toontown Shorts Playlist
to see entries that have been submitted and approved thus far. They're great to watch, and may even give you an idea for your own video!
Now, filmmakers, be careful with those cliffhangers. I won't always be around to save you.
---
Comments
Sorry! Comments are closed.
---
---
---
---
---
---
---
---
---
---
---
---
---
---
---
---
---
---
---
---
---
---
---
---
---
---
---
---
---
---
---
---
---
---
---
---
---
---
---
---
---
---
---
---
---
---
---
---
---
---
---
---
---
---
---
---
---
---
Back To Top