More News
OMGCon Update: Toontown Goes Social!
Posted by The Toontown Team on June 11, 2015 at 9:00 AM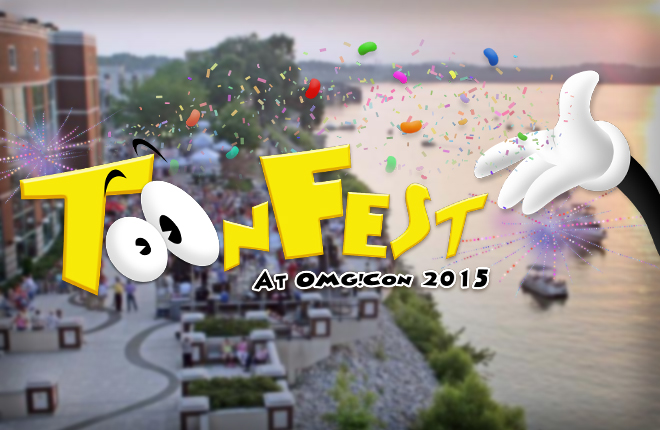 The dawn of ToonFest is upon us, and we're all as excited as ever! The festivities are finally ready to begin, and we hope that you're settling in just like we are at our various places to stay around the convention center.
Even if you aren't, though -- we want to keep you connected! We've been wanting to put those new-fangled social media sites to use for a while now, so what better time is there than ToonFest at OMGCon 2015?
We'll be keeping all of our outlets updated all weekend:
Facebook
,
Twitter
,
YouTube
, and most of all:
Snapchat
! Snapchat is a popular smartphone app that allows us to post pictures and videos for you all to see throughout the whole event - sort of like a livestream, but cutting out the boring pieces. You can add us on Snapchat with the username
ToontownTV
- then check out the event all weekend in the "Snapchat Story" section!
As the event goes on, major announcements shown at the panel will be posted as soon as possible to our YouTube page, and edited videos of event highlights and the full panel footage will be uploaded a few days afterwards. We'd love to livestream the whole thing for you -- but it's going to be so busy that we've been warned internet is going to be a little shaky there.
Those who need a refresher on the event can view these quick links to get the scoop on all things ToonFest:

We encourage you to go and keep up with all of our social media outlets for now and the future. We'll be updating them quite often. Stay TOONed, and we'll keep you posted on the festivities at OMGCon 2015. For those coming - we'll see you there!
---
Comments
Sorry! Comments are closed.
---
---
---
---
---
---
---
---
---
---
---
---
---
---
---
---
---
---
---
---
---
---
---
---
---
---
---
---
---
---
---
---
---
---
---
---
---
---
---
---
---
---
---
---
---
---
---
---
---
---
---
---
---
---
---
---
---
---
---
---
Back To Top