More News
Oh, Bring Us Some Caroling Pudding
Posted by Hawkheart on December 17, 2014 at 2:15 PM
On the third day of winter, Toontown gives to you:
Wacky winter carols,
Trees and lights o'plenty,
And a holiday packed with very merry news!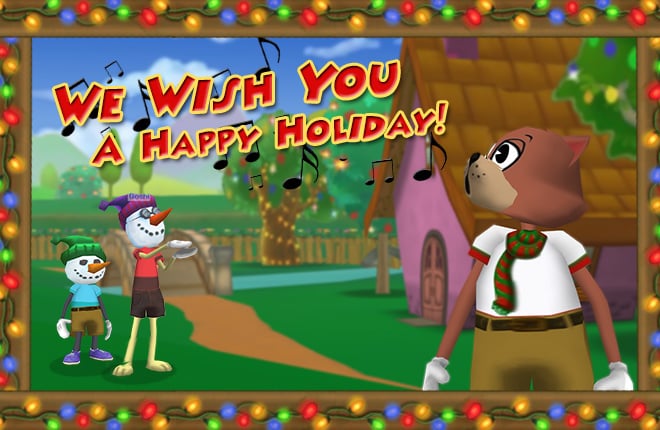 One of the longest standing traditions in Toontown has been gathering around over winter, getting in groups, and going around to sing some great Holiday Carols! We even tried getting Sir Max in on it
last year
, but he ended up losing his list somewhere...
Oh well, that was his lost, because here's a little secret that Sir Max doesn't know: Every year, certain shopkeepers chosen to receive carols give out beans and a special treat for those who make the most of the season by visiting every shop: A fully-constructed, state-of-the-art, hyphenated-phrase,
Snowman-Head.
Here's the trick: This isn't just any old choir practice - it's a music-filled choral scavenger hunt! You'll have to sing some silly songs to learn where to go, then sing even sillier songs (Some may even call them
wacky
) to get your reward. It's a whole lot of fun for everyone.
Here's your list to spread some Winter Holiday cheer - I'll see you on the streets! Don't forget to bring us some caroling pudding.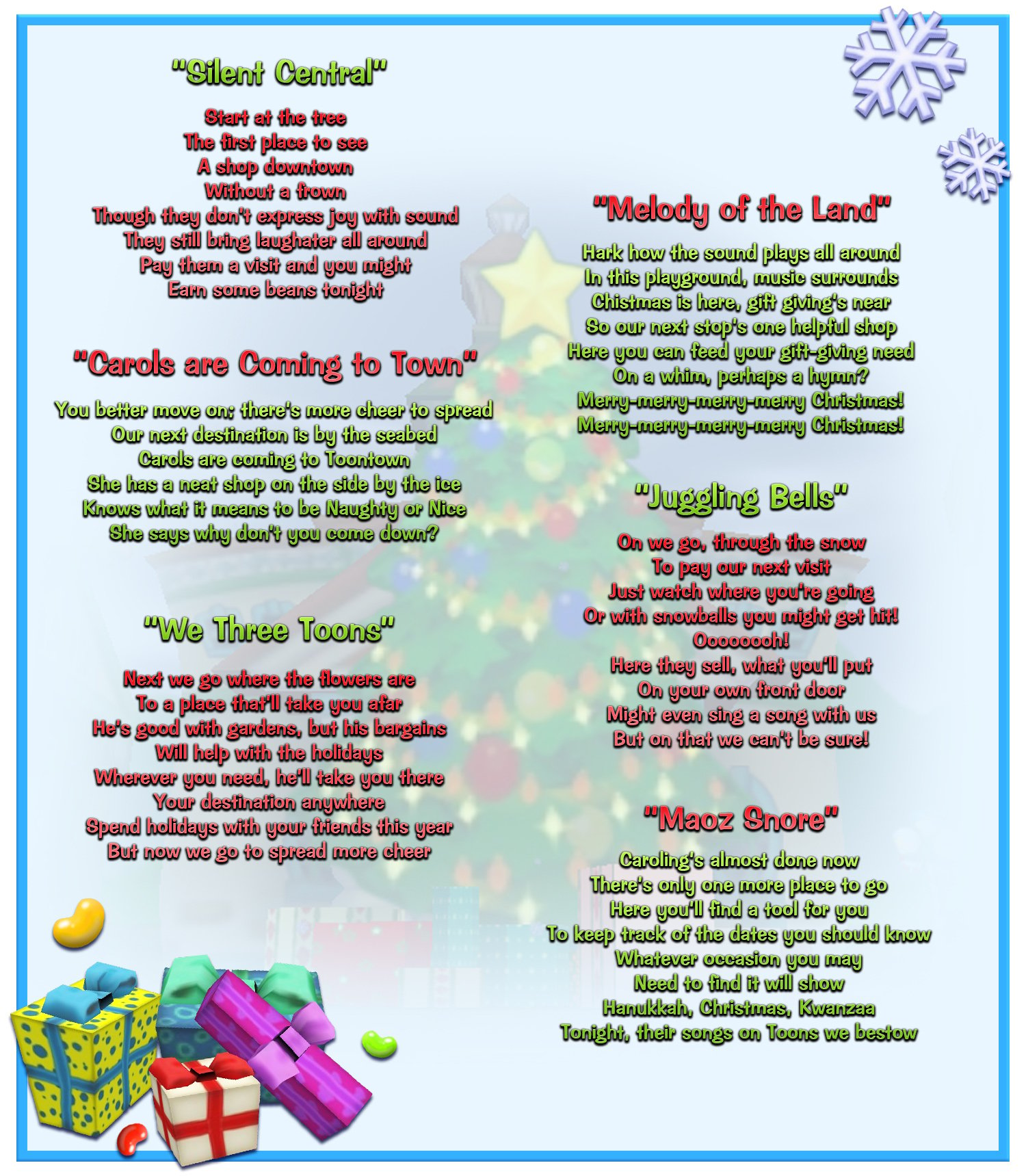 December 17, 2014 [ttr-beta-v1.7.4]
Bugfixes
• Fix Cog HQ Elevators
• Fix throwing Evidence in the CJ

---
Comments
Sorry! Comments are closed.
---
---
---
---
---
---
---
---
---
---
---
---
---
---
---
---
---
---
---
---
---
---
---
---
---
---
---
---
---
---
---
---
---
---
---
---
---
---
---
---
---
---
---
---
---
---
---
---
---
---
---
---
---
---
---
---
---
---
---
---
---
---
---
---
Back To Top