More News
What's the Hubbub?
Posted by The Toontown Team on October 5, 2014 at 5:00 PM
After a whole day of mopping up a mess, we stopped by our mailbox to see that there were several trucks of letters waiting next to it with various questions composed to us. Many of them consist of:
"What's the hubbub?" "This is a whole bunch of hullabaloo!"
"How can this issue cause so much skulduggery?"
"A wop-bop-a-do-bop?" (A-wop-bam-boom!)
"
Periwinkle!
"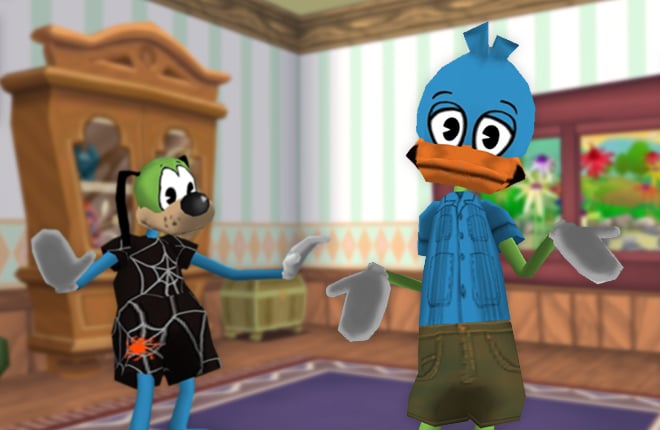 So here's the low-down run-down of the time-down of this past day:
There was an issue.
(Someone call in Captain Obvious!) -- While the issue was shortlived, we needed to take a day to make sure it doesn't happen again. We've spent the whole day taking a whole boatload of precautions to make sure this won't happen again, as well as going through and fixing up server performance along the way! (As always, good things come from bad things.)
Don't sweat it - your Toon probably wasn't affected. If your Toon was affected, it luckily wasn't anything serious! At most, you might have lost a few gag experience points and might have to turn in the last ToonTask or two again. If your toon has been severely affected in some way that you can't continue, go ahead and
shoot us an email
! Make sure to put "
Periwinkle!
" in the title so we can rush to get your Toon an anvil as fast as possible and hit them on the head with it to make them remember whatever went wrong.
We know that it's hard to go a day without Toontown, which is exactly why we're making up for the lost pie-splats next weekend. TOON in tomorrow for some information on a special event that none of you will want to miss -- it'll help with any lost training, too!
October 5, 2014 [ttr-beta-v1.5.11]
Maintenance:
• Implement some significant server-side performance improvements

Bugfixes:
• Fix a racing trophy bug causing some Toons to gain improper amounts of Laff. Don't worry, we fixed you up!
• Fix a mess of issues causing lag and database errors

---
Comments
Sorry! Comments are closed.
---
---
---
---
---
---
---
---
---
---
---
---
---
---
---
---
---
---
---
---
---
---
---
---
---
---
---
---
---
---
---
---
---
---
---
---
---
---
---
---
---
---
---
---
---
---
---
---
---
---
---
---
---
---
---
---
---
---
---
Back To Top