More News
Awaiting a Truehearted New Year's Send-Off?!?
Posted by Sir Max on December 31, 2022 at 2:00 PM
I am impressed -- no, more than that -- proud to say that we have done it again, folks. All of you truehearted Toons have worked hard to defeat Cog after Cog, bringing another successful Top Toons Marathon to a close... SIKE! I'm just messin' with you guys. (Did I getcha?) If you didn't already know, the New Year's Top Toons Marathon is no more. Mysteriously gone, just like Hawkheart's Christmas cookies year after year. (I totally got ya.)
It's been two whole years since the last marathon, and in all sincerity, I've felt an aching, ever-growing hole in my heart since hearing it would no longer run. I wish I could have told you all of this sooner! You don't know how many hours this dog spent hunched over a desk writing Top Toons blog posts. It's truly got a special place in my heart, and I know that thanks to how much it aches. Hm. I may need to see a doctor.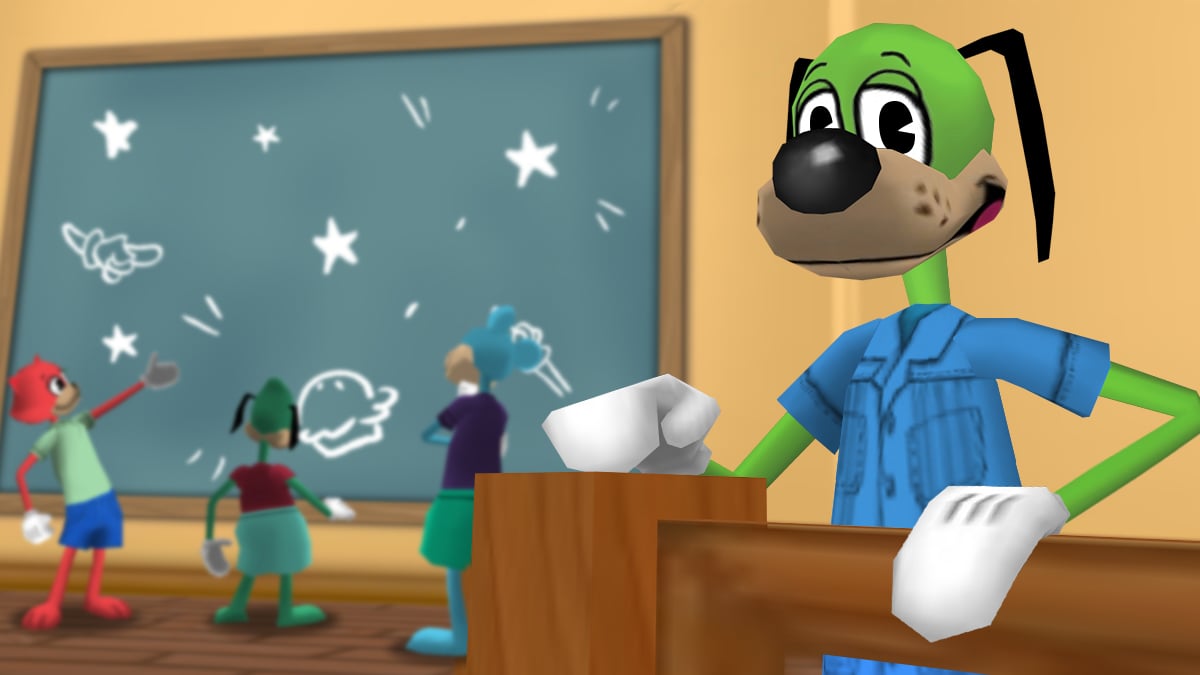 This is typically the time of year where I introduce the rules of the New Year's Top Toons Marathon set to begin January 1st, all in anticipation of the exciting new year we're revving up to enter. However, that once-annual tradition has come to a close. But as they say: when one door closes, another door opens. Though is that really true? I'm looking at you, unopenable Knock-Knock Joke doors. Are you holding Top Toons hostage?!
Cutting to the chase: "TOON" in to the Toontown Blog TOMORROW in the New Year for an all-new, never-before-experienced event, featuring a takeover from a particular Toontown organization. While Top Toons lasted for only 24 hours, don't worry that any New Year's Day plans will make you miss anything here. This new event has a whole lotta hours -- at least 25 of them. Maybe 26! Maybe even more! Who knows? I do, but you'll never get that info outta me. So what else can I tell you?
Visit the Playgrounds to see New Year's Fireworks running every hour, on the hour!
Start training your gags and earning promotions, 'cause Double Battle Experience is here!
These will both run until the end of tomorrow, January 1st, at 11:59PM Toontown Time (PST).
Huh? About the event? How about "read tomorrow's blog post"? Eheheh, can't get any info out of me! Wait, what? No, I totally didn't do all of this just because I couldn't ever win Top Toons! Listen-- You-- Hear me out. You think it's fair to expect ME to run a marathon?!? I have a heart condition!!
Or maybe I've been eating too many Christmas cookies. It's anybody's guess, really. Chomp, chew...
---
Message from the Toontown Rewritten Team
We'll take it from here so that Max can see Doctor Dimm for his check-up -- hello, hello! First and foremost, all of us from the Toontown Rewritten Team hope each and every one of you had a wonderful 2022. We couldn't be more overjoyed after having Toontown bustling with activity all year long, and it's been wonderful seeing everyone's reactions to everything we've put out. This has been an incredible year for Toontown Rewritten! We recently celebrated a full year since releasing the Sellbot Task Force with a ToonCast and, back in May, wrapped up the expansion in a nice, big bow called The Last Laff! (It's STILL dumbfounding to think we're fully out of Field Office development...)
There's been many additions this year that have changed the game in big ways. Reworking the C.E.O. boss battle is certainly a huge one that we're pretty proud of! We also hope that some of our other additions help you to feel more at home within the Tooniverse while expressing yourself as the Toon you really are -- from the Pronoun Picker, to the new Caller-Hauler backpack & Royal Residence house exterior, to finally allowing existing Toons to once again turn into Black Cats & Polar Bears with new ToonTasks! Expressing yourself better hopefully brings you closer with your fellow Toons, and hopefully other additions do too, like ToonHQ Boarding Group integration letting you to zip straight to any Toon in-game by joining their group on ToonHQ. Our programmers certainly feel closer after the nonstop bugs 'n blunders they've patched up... Those creepy crawlies never stop coming, yet the game is more stable than ever! And lastly, Toontown Member Mailers are back!! Go, go, get some cards!!! They're FREE, and you can't beat FREE!!!!
Before our excitement gets the best of us (phew, deep breaths!), let's shift gears back to the elephant in the room: the Top Toons Marathon. At the end of 2020, we made the difficult choice to retire the New Year's Top Toons Marathon after being an almost yearly tradition dating back to 2015. We knew this wouldn't be a popular decision that understandably caused frustration for many, especially without saying much on how we'd make up for suddenly canceling a long-standing tradition. However, we firmly believe it was vital that the event be rethought due to problems it caused -- namely, limited Cog buildings leading to many negative interactions between competitors, as well as making it difficult for lower-Laff Toons to progress. Because of this, we halted having a New Year's event until we can properly devote time and resources to something fun and inclusive for the whole community. Additionally, the Gold Medal Shirt and Victor's Varsity Shirt will remain as legacy cosmetics for now, though we are open to rereleasing them in the future.
Although the Top Toons Marathon may be no more, we're over the moon to finally say that we're ready to unveil its replacement tomorrow! The new event certainly checks the boxes of "fun" and "inclusive," and it's one that could run at any time of year. As such, it is NOT guaranteed to run yearly on New Year's Day, but may happen at any point -- even several times in one year?! Tomorrow's first-time run of the new event will be its grand kick-off, as well as our final send-off to the beloved New Year's Top Toons Marathon. The new event will NOT begin right at midnight so that everyone can focus on New Year festivities (and sleep!), so don't expect the blog post to release tonight. Nonetheless, our team can't wait for you to see everything that we've got to show you in 2023 -- and we'll see you next year! Happy New Year!!!
---
Comments
Sorry! Comments are closed.
---
---
---
---
---
---
---
---
---
---
---
---
---
---
---
---
---
---
---
---
---
---
---
---
---
Back To Top