More News
Happy Hanukkah, Toontown!
Posted by Fidgety Bridget on December 18, 2022 at 2:00 PM
Ooh, hello there! I've been so busy prepping for the first night, I didn't see ya out there. Come, sit – it's almost time to celebrate. Help yourself to some Sufganiyot if you'd like.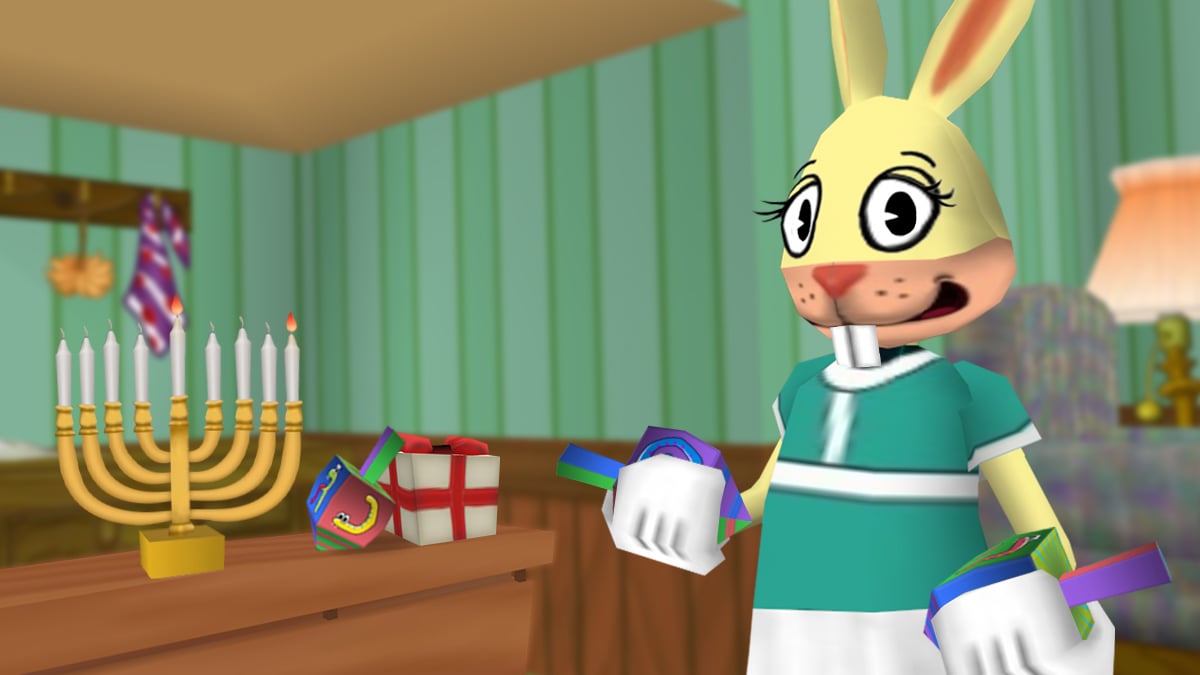 Ah, right. Jelly Doughnuts, if you didn't realize. They're how I got my start runnin' this doughnut shop, if you can believe it. Tonight is the first night of Hannukah, where we celebrate the victory of the Maccabees against the Greeks thousands of years ago. For eight nights, we light the candles, spin our Dreidels, and celebrate with sweet Sufganiyot.
Toontown is celebrating more than just Hannukah, though. The whole town has been blanketed in snow and festivities, and I hear snowball fights will arrive in the Brrrgh tomorrow to spread some cheer. Now's a great time to grab your very own Dizzy Dreidel from the Cattlelog if you haven't already. Maybe grab a Gag Wreath too? However you celebrate.
One of my favorite parts about Toontown is how accepting everyone is. Toons from all over the world move into our fair town, each bringing their own backgrounds with them. If that isn't special, I don't know what is.
No matter what holiday you're celebrating this season, Toontown is the place to be.
---
Comments
Sorry! Comments are closed.
---
---
---
---
---
---
---
---
---
---
---
---
---
---
---
Back To Top