More News
Itchin' For Sales
Posted by Itchie Bumps on November 25, 2022 at 9:00 AM
Welcome, welcome, one and all! Ow! The sun has set on Thanksgiving, and now that we've all given thanks to our friends, family, and other loved ones, it's time to give thanks to some — ouch — absolutely Toontastic sales, as it is now Black Friday!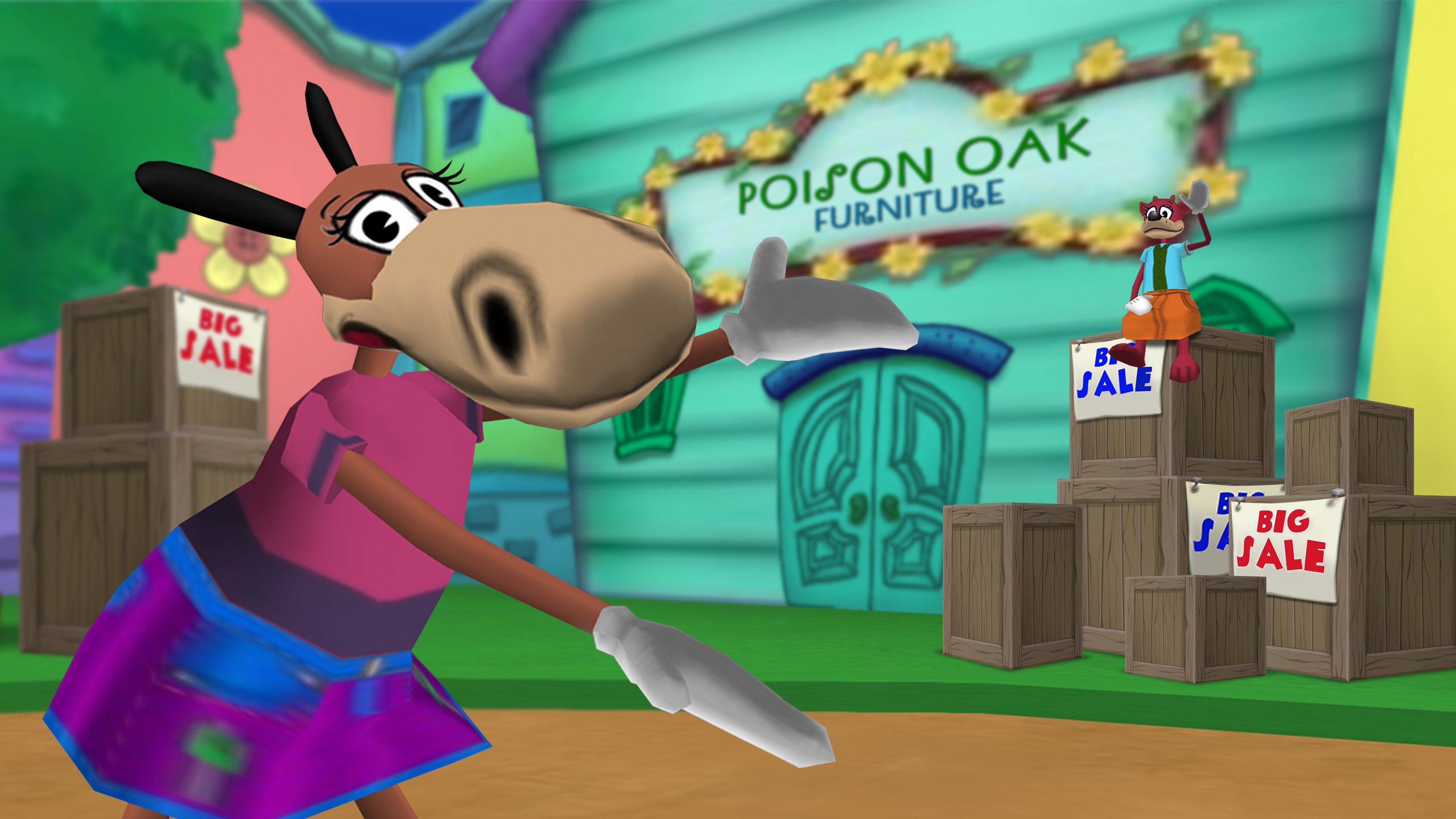 Most shops have canned their Black Friday sales, but not I. Come on down to Poison Oak Furniture for some of the best deals around town! All of my poison oak furniture is 99% off, with itches and bumps guaranteed! Ow! How's that for a sale, eh? If you're interested, which you should be, you can find my shop on Maple Street in Daisy Gardens — ah! Ow! Itchyyyyy!
Oww… Well, I suppose if poison oak isn't your thing, you could — oof — place an order or two through Clarabelle's Cattlelog instead, as she's having her Annual Black Friday Sale. You can save a pretty jellybean while ordering from her, but her deals aren't nearly as good as mine! (They do itch less, though…)
Make sure you cash in on her — ouch — our deals by December 3rd. A sale this good can't go on forever, you know! I'll be just itchin' for your arrival -- hey, speaking of, do any of you happen to know where I can find some — ow — itch cream by any chance? No? Oh, well…
YEOWCH! Happy spending, Toons!
---
Comments
Sorry! Comments are closed.
---
---
---
---
---
---
---
---
---
---
---
Back To Top