More News
Thanks to YOU from the Toon Resistance!
Posted by Operator Oakley on November 24, 2022 at 2:00 PM
Ooh, hey there Trainees. Explorers, Sleuths, and Smashers. Or even the folks who haven't joined the Resistance yet. I haven't been on the Toontown Blog yet, but here I am today. Oakley, that duck runnin' operations for the Toon Resistance. With the recycling bin on her head. You know me.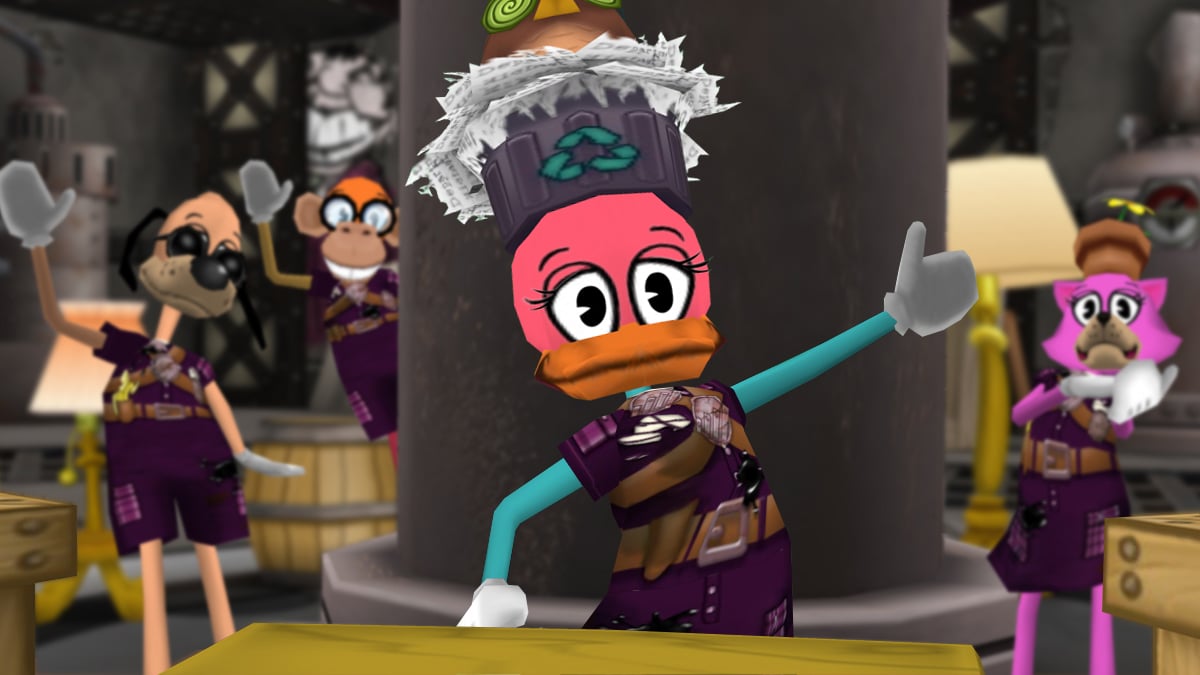 With how chaotic things have been, finding things to be thankful for has been difficult sometimes. Last year, we had to skip out on Thanksgiving altogether -- waves of Sellbots took to the skies, threatening our very way of Toon life.
But you know what? Had it not been for that invasion, we would never have moved in under Sellbot Headquarters. I would have never gotten this role, organizing our operations down here. Met each and every one of you Toons who stepped up to the plate – standing at the ready to take down the Sellbot threat.
In this Hideout, I've found friends; I've found a family. I found not just all of you Toons – but Ortensia, Oliver, and Ozzy. All with alliterative names, am I right? It's like we were destined to meet. This Thanksgiving, I'm thankful for the good we've found despite the bad. That despite the Cogs' best efforts to drive us apart in their quest for profit, we've come together to save our town.
We ARE Toon Enough. You ARE Toon Enough. 'Nuff said.
---
Comments
Sorry! Comments are closed.
---
---
---
---
---
---
---
---
---
---
---
Back To Top