More News
Falling Back like Clockwork
Posted by Karen Clockwork on November 6, 2022 at 2:30 PM
Have you ever worked in a clock shop before? Heard the ticking of a thousand pendulums, barraging your ears with a funky rhythm? It does some things to the mind of a Toon. Changes the way you think about a second of time. Removes your sense of rhythm, apparently. I think I can see time itself.
Or maybe that's just all the clocks on the wall.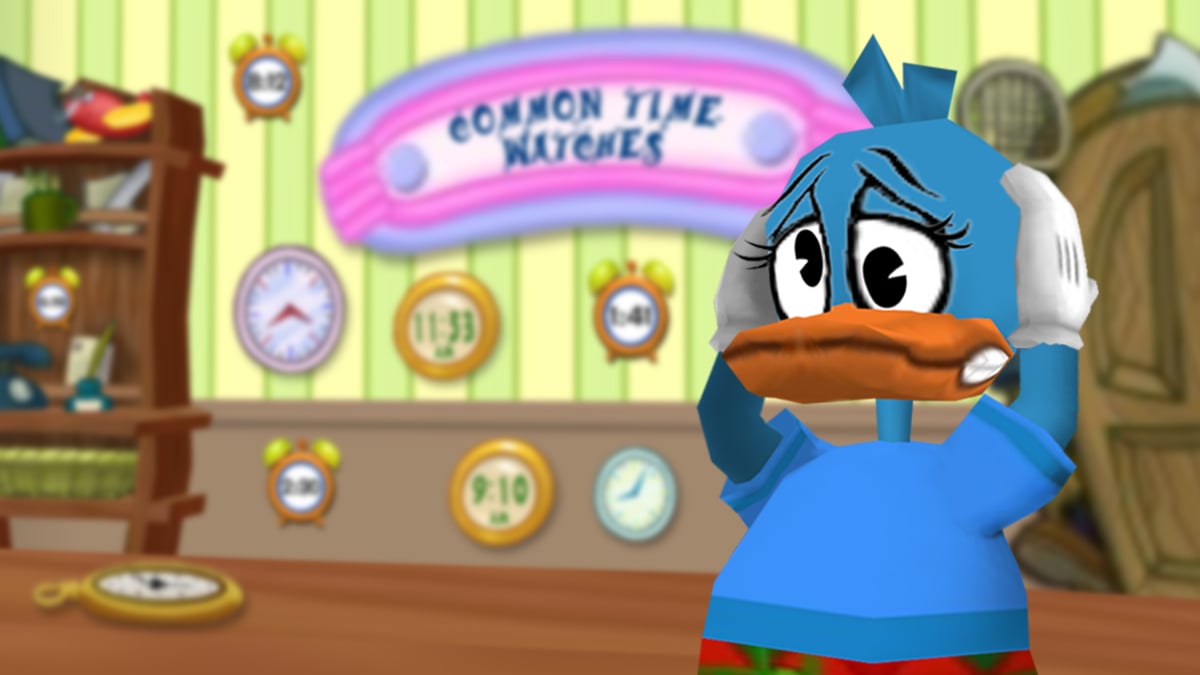 Hello, hi, howdy, hey. I'm Karen Clockwork, Toontown's premier clocksmith. Never heard of me? Figures. Who set up all the Party Clocks in Toontown? That's me. Who set the clock in your Shticker Book? Also me. I am everywhere. Or everywhen. Everyhow?
As your resident premier clocksmith, it's my pleasure to remind you that our clocks are falling back today. I've been up all night changing each of my seven-hundred-thousand clocks. Just one hour adds up.
This may be one of the last times we do this together, Toons. The times are a' changing, and the clocks must continue ticking into the future. Why would they do this to me? Who are they?
Changing the clocks is, like, the only thing I get to do every year.
They say a broken clock is right twice a day. I, Karen Clockwork, am only right during my two times of changing the clocks every year. That makes me wrong, does it not? Am I to descend into madness? Or perhaps I am to just continue selling clocks, same as I always have.
Regardless, nothing I do can stop that next second from ticking forward. So it goes.
Can I interest you in a Grandfather Clock?
---
Comments
Sorry! Comments are closed.
---
---
---
---
---
---
---
---
---
---
---
---
---
---
---
---
---
---
---
---
---
Back To Top