More News
Hostin' A Horrifically Happy Halloween
Posted by Booregard on October 31, 2022 at 2:00 PM
Greetings, Toons of the Night! D'ya know what day it is? It's finally October 31st, and that means it's time for the ultimate graveyard smash… Which, of course, is hosted by yours frightfully truly, the ghost host with the most, Baron von Booregard!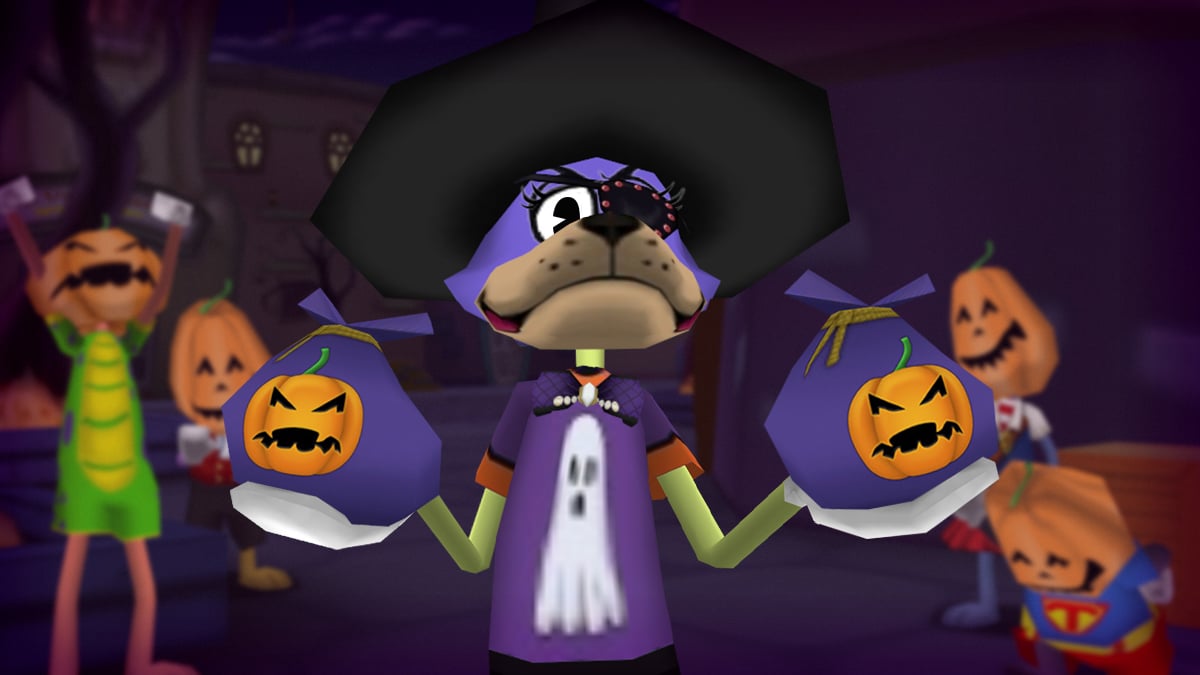 Ahhh, Halloween. It just doesn't get any better than THIS! Trick-or-treatin', scary stories, creepy costumes, pumpkin spice scented candles… What more could'a Toon ask for? Nothin' brings more joy ta my lil' vampiric heart than seein' so many pumpkin-headed n' midnight-furred Toons runnin' around town! You've still got time to participate in the festivities if ya haven't been already -- the Cattelog's got plenty o' terrifying treats in store, such as the "Spooky" nametag, buckets o' Spooky Purple paint, n' plenty'a Halloween costumes ta really get in the spirit of things! And if ya wanna attend my party -- you will attend, right? -- you've gotta be in proper costumed attire. You can go see my good ol' friend Jack o' Kazam, too; he's got a special pumpkin trick (without the treat!) waitin' for ya if you appease 'im.
… Although if ya really wanna get spooky, you should meet me outside'a Toon Hall. I still need some help with the finishin' touches for my spooktastic shindig, just ta make sure it's the most hair-raisin', teeth-clatterin', spine-chillin' one yet! Besides, as you all know, Flippy FINALLY gave me the ol' Midnight Incantation. I've been askin' him ta lemme get a peek for years -- I never thought it was fair ta let only ol' Jack have all the cursed fun! So, for all'a you creepy cats out there, I've got an especially spooky surprise in store for ya if you gimme a hand. You'll help me out, won'tcha?
Anyway, I've oughta get goin', I've still got my own trick-or-treatin' to do before my party tonight! You didn't think I wouldn't be participatin' in the festivities myself, didja? I may be a busy Trooper, but this is my favorite holiday, after all!
Have a Horrifically Happy Halloween, Toontown -- I'll see ya 'round the candy bowl!
---
Comments
Sorry! Comments are closed.
---
---
---
---
---
---
---
---
---
---
---
---
---
---
---
Back To Top