More News
Daily Alpha Update: A Quick Q&A
Posted by Sir Max on January 15, 2014 at 2:00 PM
Doctor Surlee always says to "Question Everything" -- It seems that you guys really take that advice to heart, because you have literally questioned me of everything that could ever be questioned. Good news: I've answered them! At least, some of them.
I was recently
interviewed for a news article about Toontown Rewritten
, and I figured that I would take today to show you some of the questions I answered considering many of you have the same ones. Attached at the bottom here is the raw interview for those of you who are interested to read. It gives you a bit more in-depth look of development of Toontown Rewritten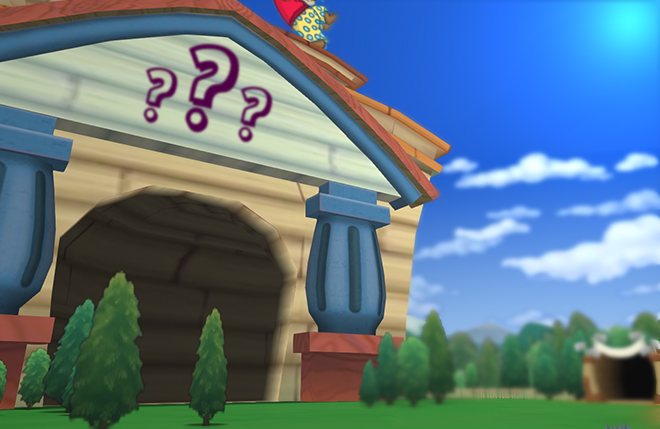 1) Who is/are the brains behind the operation?
That?s hard to say, really. There is no one who is necessarily ?In charge? of another person. We all do whatever we can to help out with the project. I myself (?Sir Max?) am the one who plans out which updates are going on which dates, if that counts as brains of the operation. We consider Shockley as our lead developer, however everyone is equally important in the team.
2) What?s the origin story behind this initiative? Where did it all begin and how did it come to fruition?
Oof, this is a long one. Toontown Rewritten originally started from a simple post on Reddit. It was the day Disney announced that they were closing the doors to Toontown, and of course as with any game, people were wondering if a private server was going to be made. I honestly cannot tell you who made the post, nor what it said. That post is what started this whole thing, however.
In the post it linked to an IRC chat - ?#toontownps?. My friend Jeremy (?Fat McStink?) and I had already been looking into creating a private server, so I figured I would join to see if the others were interested in joining our efforts together. Surprisingly, the main one developing there was a ?long lost? friend of mine, so to speak. Him and I had known each other from a Toontown-related website that we were members on a few years back. In the coming week, more and more people joined that IRC. Some knew what they were doing, and some were there to watch.
About two weeks into the project, we pretty much had a team together. The best part of this team is that we all already knew each other from that same website. There was only one person missing from the party: Shockley. TooManySecrets and I sent him an email telling him what we were working on, and soon after he joined. This is where things got a bit complicated.
Thus far, our main focus was to get Toontown back as soon as possible. We didn?t care about anything except for that. This quickly became a problem, however, as our code was very messy and not built to last. Not to mention that the public eye on our project- at that point known as ?Toonpulse?- was getting way larger than we wanted. .There was only one thing that we could do to get the project back on track: to kill it We got together in a second channel and began organizing a way to fake our own death. We needed to get away from the public so that we could work on Toonpulse in peace, along with not getting anyone?s hopes up in case the project were to fall through. We all abandoned #toontownps, and Toonpulse was destroyed. We completely scratched our messy code and began a new project in secret: Toontown Rewritten.
The difference between Toonpulse and Toontown Rewritten was that we were no longer trying to restore Disney?s game as quickly as possible. Instead, we were trying to not only restore it, but essentially refurbish it. We wanted this game to be built to last, and that is exactly what we are doing.
3) Where is the office (HQ?) located? Where do you guys operate out of?
All over the world! We all operate from our own homes and apartments. All of our communication takes place over an IRC channel, just as it did in the beginning. Maybe sometime we will invest into creating a real-life Toon HQ.
4) Are you super fans?
Super-duper fans!
5) How big is your team? How do you guys work together? What does everyone do?
Our team consists of somewhere around 16 people. 5 or 6 of those 16 people are developers, then we have our graphic designers, composers, translators (Spoiler alert!), and moral supporters.
Our collaboration process isn?t really all that strict. Since the beginning of alpha, I have had a schedule of which updates need to come out at which time. Sometimes we?ll have these updates done days ahead of time, and sometimes we?ll still be working on them as the update is released. To organize this, I?ll just say something like ?Hey, our next Saturday update is going to be racing. Throughout the week we are going to release one course per day.? and then someone will volunteer to work on that.
6) Are you collecting profit? If so, how? If not, why?
We aren?t collecting any profits at all. Most of our funds are actually stored in Bitcoin, and come from our own wallets. The reason why we are refusing donations or profits is obvious: This isn?t our original game. Whether it is legal or not, I don?t want to make any money off of Toontown Rewritten. Disney originally owned this game, and they deserve all credit for it. We are doing nothing but volunteering to let Toontown stay open a little while longer.
7) What is the schedule looking like for release of the game to the public?
I can?t really say, to be honest. If you look at it one way, we only have a few small road bumps left to cover. If you look at it another way, we have a mountain of things to do. One thing that we learned within the first week of Toontown Rewritten is to not give release dates until we are absolutely sure that we can tackle them. We have a date when Alpha is going to end, but we don?t have a date when beta will start.
8) Explain the ?alpha keys? project.
We decided pretty early on that we wanted the alpha version to be known to the public, unlike most games. Every step of the way, we want the community to be by our side. Even if they are by our side, though, we can?t let them all come in game at once when there is nothing to do but play one simple minigame. Alpha keys were made so that we can let part of the community into Toontown Rewritten without getting a whole busload of people wondering why they can?t ride the trolley, or why the servers keep crashing.
100 alpha keys were given out through forms of contests and developer picks, keeping with the whole ?community by our side? theme. It has been almost two months since we gave those keys out, and we have made tons of progress. This past week we tripled the amount of alpha keys and started giving them out through daily contests to let some more of the community in. We?re going to be continuing to do that as more parts of the game are developed throughout the remainder of alpha and beta.
9) What are your feelings towards the Disney Company and their decision to shut down ToonTown?
Disney Online has been going through some tough times these past few years, from what I?ve heard. Honestly, I do think that shutting down Toontown was the right thing for them to do, considering they had no intentions of fixing the game. Toontown has been overridden by hackers for over three years now, and the last major update (adding a new area) was in 2008.
Disney shutting down Toontown was a move that I think we all expected, and it was the right move if they weren?t going to fix it. However, I feel that the way they shut it down was very poor. Take a visit to Toontown.com sometime. You?ll see a very broken webpage that no one has bothered to fix. Toontown was supposed to end with trumpets and confetti. Instead, all I see is a black and white page that bears a very similar resemblance to a cog?s typewriter.
11) Do you think Disney is acting like a Cog?
By shutting down the game? No, not at all. The way they shut it down? A little bit, but that's business. I suppose that business does make them a cog.
I don?t hold any grudges against Disney, though. Disney is a great company that did what they thought was best, and we can?t do anything to change that. Jesse Schell, the original creator of Toontown, is trying pretty hard to convince Disney to give Toontown a future. I hope that he will succeed. Toontown Rewritten may be fun, but we?re no Disney. If Disney puts effort back into Toontown, they can easily give it the magic that it used to have.
12) How long do you plan to let the game run?
As long as we can! We?re all in this for the long run. Like I mentioned above, we are designing Toontown Rewritten to last. I certainly hope that we can squeeze another ten years out of this game.
13) Will you and your team be playing the game?
Definitely! We already have our ?Toon Trooper? characters to run around and interact with the players, along with anonymous toons that we use to sit back and enjoy the game just like any other player.
14) Are you making any additions to the game from its original form?
We have a bunch of plans for future content, along with a whole new story worked out to expand upon the original one and open up to a broader audience. In fact, we?ll be seeing the first set of new content come out before Alpha is over with.
If you have any other questions, feel free to ask them! You can put them on
MMO Central Forums
,
this reddit thread
that I stopped by at, or in the comments below. See you later, toons!
---
Comments
Sorry! Comments are closed.
---
---
---
---
---
---
---
---
---
---
---
---
---
---
---
---
---
---
---
---
---
---
---
---
---
---
---
---
---
---
---
---
---
---
---
---
---
---
---
---
---
---
---
---
Back To Top