More News
Daily Alpha Update: Ten Lollygagging Words
Posted by Sir Max on January 14, 2014 at 2:00 PM
"
Lollygag
--
To move slowly, fall behind.
" Ah, yes. Alright.
Heyo, toons. I'm in a bit a...
Hrmph. No. Don't have a word of the day for that.
...I'm in a bit of a pickle here.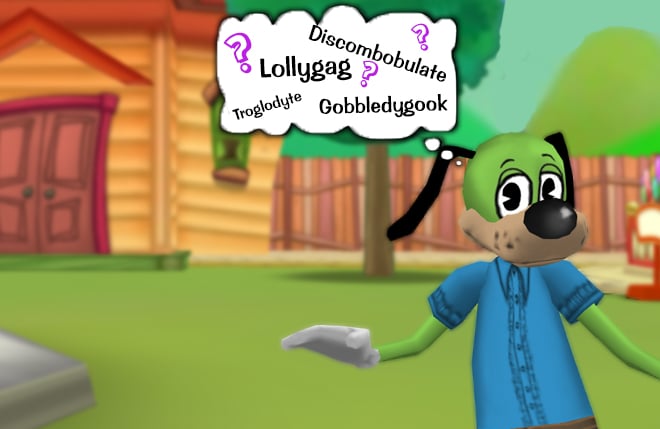 Unless you are some sort of
Troglodyte
("
A person who lives in a cave.
"), you probably know that at the beginning of this year I bought this Word of the Day Calendar. I was a bit
Anencephalous
("
To lack a brain
") and lollygagged to continue my Word of the Day Calendar for an entire 10 days. Whoops!
Never fear, though, I've used this post to fill it up with these...
No, don't have a word for that either...
...words! Hopefully they don't
Discombobulate
("
To confuse
") you, nor make the post full of
Gobbledygook
or
Flibbertigibbet
("
Nonsense
"). I must tell you though, there isn't any Gobbledygook going on with this Hemidemisemiquaver ("
A musical timing of 1/64
") of a post.
Err, okay. Maybe there is a little bit of it. But seriously, fellas, I'm no
Slangwhanger
("
An obnoxious writer
") or
Pettifogger
("
One whom tries to befuddle others with his speech.
") by using these words to cover up the fact that there isn't much in today's update. What do you think I take you guys for,
Gobemouches
? ("
A highly gullible toon
").
Whew!
It's done! 10 words. Except for the one I'm about to say. Before I say it, give me a moment to burn this cursed calendar of mind-melting gibberish. That's the
Comeuppance
it gets for this. ("
Just deserts
")
January 14, 2014 [ttr-alpha-g26b5f19]
Maintenance:
• Code cleanup for friends

Bugfixes:
• Fix a few crashes with friends

---
Comments
Sorry! Comments are closed.
---
---
---
---
---
---
---
---
---
---
---
---
---
---
---
Back To Top