More News
Daily Alpha Update: New Glue for Some of You
Posted by Muddy Paws on January 13, 2014 at 1:49 PM
Well hello there, Muddy Paws here, and I have some toontastic news for you all! I have been working nonstop on this update. I have been glueing, taping, hammering, and bug spraying to improve the Apple Launcher, and it's now time to release the new and improved version.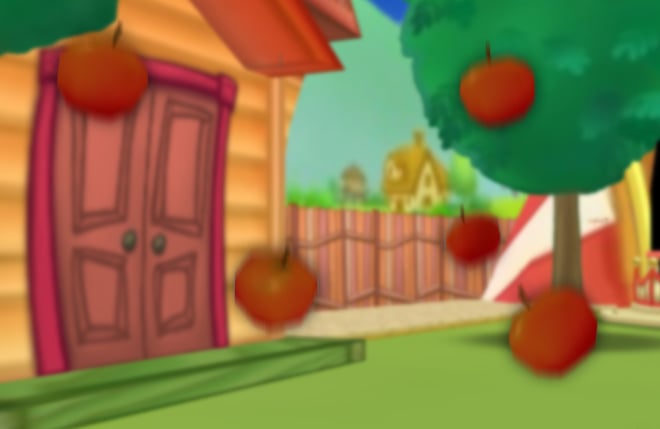 The biggest improvment to the Apple Launcher is the way it launches the Apples. I used the wrong glue before, and after so many launches, things would begin to fall off. We can't have that, -- especially when Fat McStink still has a bunch of apple pies left to throw out from his party. I went over to Sticky Lou's to pick up some better glue to hold it together, so everything is working spic and span now. Along with that fix, I rigged up a ton of little surprises in there for you guys.
I also used a new type of bug spray that Fat McStink gave to me to kill any of those little buggers that are hiding in the wood. Serves me right for cutting down trees near that fruit catching game. Nevertheless, you can check the release notes below for a full list of changes. Once again, these changes still don't allow you to launch through Windows using the updated launcher, but I will say that there are some things in testing that may find their way to figuring out the deep experiment of launching through Windows. Keep those eye's peeled!
January 13, 2014 [ttr-alpha-g4e14af0]
Game:



Bugfixes:
• Friend lists are actually unlimited now. Whoops!




Launcher (Mac Only):



Maintenance:
• Added support for OS X 10.7 Lion
• The app is now signed with an authorized developer certificate. (No more right clicking and choosing open!)

Bugfixes:
• Fixed a few bugs which caused the app to hang

Features:
• Added a new "toon news" view to the chalkboard.
• New icon for the game
• Added a new debug console under the window menu
• The app now shows progress when downloading all the additional content
• Added various sounds inside of the launcher




---
Comments
Sorry! Comments are closed.
---
---
---
---
---
---
---
---
---
---
---
---
---
---
---
---
---
---
---
---
---
---
Back To Top