More News
Daily Alpha Update: A Shocking Return
Posted by Shockley on January 12, 2014 at 2:00 PM
Heyo, everyone! Shockley here. As some of you might have noticed, I've been gone for quite a while. I managed to come back just in time for the nature walk -- however I got a little bit lost on the way.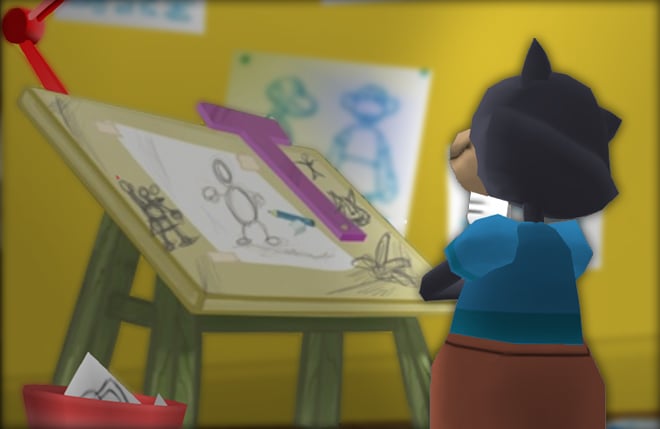 I just came back a few minutes ago to find everyone sitting in a room staring at each other, and Sir Max locked in his room mumbling something about a Bean. I decided that everyone had gone insane, so I've taken it upon myself to write today's post. The problem is that there isn't too much to write about, considering I've been gone.
For those who don't know, I'm the city planner over here at the council meetings. I design the buildings and attractions for toons to enjoy based off of the discussions that we have at the council meetings. Some of those guys are pretty darn bright, you know. One guy from the Loony Labs division always seems to have the best ideas -- one of which is coming up pretty soon!
That being said, I need to get back to construction. Now that I've returned there is a big pile of work for us Toon Troopers to do to get Toontown construction back on schedule. We're nearly done, you know! In the meantime, make some friends using the updates we have today. You're going to need them for some of the upcoming attractions.
January 11, 2014 [ttr-alpha-g6494544]
Maintenance:
• Assign a new type of ID to toons in preparation of a future update.

Bugfixes:
• Fix a server crash relating to friends.
• Fix a bug where some friends would disappear from the list, despite still being friends.

---
Comments
Sorry! Comments are closed.
---
---
---
---
---
---
---
---
---
---
---
---
---
---
---
---
---
---
---
---
---
---
---
---
---
---
---
---
---
---
---
---
---
---
Back To Top