More News
Daily Alpha Update: Apple (Pie) Launcher
Posted by Fat McStink on January 3, 2014 at 2:00 PM
Well howdy there! I'm Fat McStink, as some of you may remember. Today's my birthday, so I figured that I'd host my own birthday party for all of you. It's not like I've ever gone to a party hosted by someone else!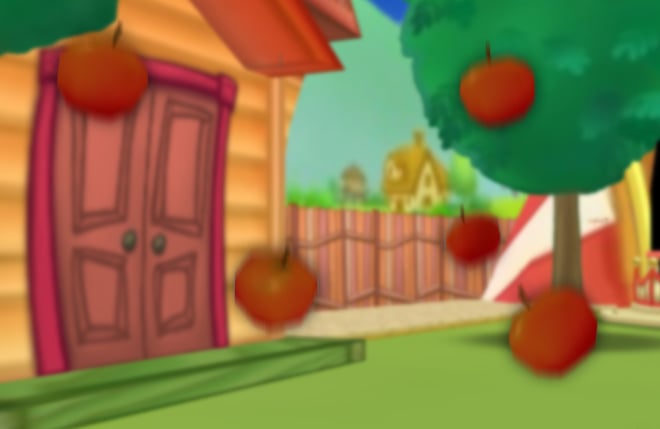 For dessert at my party, I was going to make my sister's famous apple pie, and make enough for everyone. Since my guest list is as tall as I am, that meant I had to make a
lot
of apple pies. So, I got myself a couple Grand Piano's worth of flour, a mountain of butter, and a metric ton of apples.
So, since last Wednesday, I've been breaking my back peeling apples, cutting apples, and baking all of these pies for my party. But, as it turns out, having the kind of apples I got be frozen for a few days makes most of 'em turn sour. Well, after I figured this out, I went to go and test each of the pies I made. Turns out only one pie wasn't sour. So I thought to myself, "Well, they'll all have to share."
So here comes the time of my party, and guess how many people I had to feed:
...one.
But don't worry about me, I got through it. I may have cried in my pie a little, but I was able to finish it. So this left me with just one problem:
find kinder friends
what to do with all of these pies?
So, wandering the streets on my birthday, all alone, I found this new toon in town: Muddy Paws. I asked him if he
would be the only person to do something kind for me on my birthday
would be able to get rid of this massive pile of apple pies that I had. He said he could, so I showed him where they are, and headed home to go lay down and think.
...hey. So I'm feeling a little better, mostly because Muddy Paws got rid of all of those pies in a really cool way. He figured out how to build some sort of "Apple Launcher" of sorts. No idea what he meant by that, but he said that alpha testers can now download it on the Play Page.
January 3, 2014 [ttr-alpha-g55e8511]
Maintenance
• Whitelist update. Removed a few words that were being abused, and added a ton of new ones.

Features
• Released Toontown Rewritten for Mac OS X 10.8 and up.

NOTE:
This launcher only works on OS X versions 10.8 and up. We're working hard to add support for versions 10.6 and up, and we'll let you know when we do.
---
Comments
Sorry! Comments are closed.
---
---
---
---
---
---
---
---
---
---
---
---
---
---
---
---
---
---
---
---
---
---
---
---
---
---
---
---
---
---
---
---
---
---
---
---
---
---
---
---
---
---
---
---
---
---
---
---
---
---
---
---
---
---
---
---
---
---
---
---
Back To Top