More News
The Mr. Hollywoods Are Fighting Back
Posted by The Mr. Hollywoods on May 25, 2021 at 2:00 PM
"It's a Yesman! No, a Glad Hander!"
Bah! We're the Mr. Hollywoods, and we're sick of being mistaken for such inferior, low-level Cogs. We've worked hard to reach this level of prestige and fame, so the least you could do is call us by our name, Toons. We're so famous, in fact, that we often work in the Sellbot Towers with the Senior Vice President of Sales himself!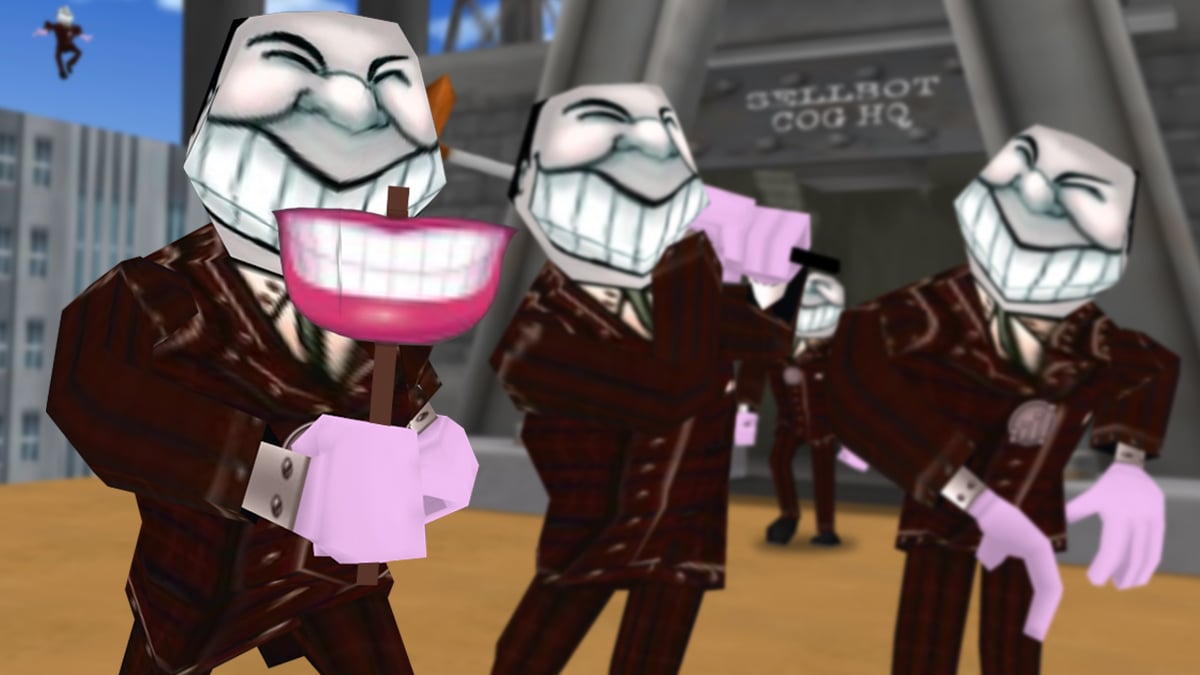 Most Cogs would cheat for an opportunity like that, but the Mr. Hollywoods were born to be seen and adored by Toons and Cogs alike. So for the next few days, the Mr. Hollywoods will be taking over Toontown! We encourage you all to flock the streets for a chance to meet us, but don't get in our way. Otherwise, we'll have to send you back to the playground, where there are no Mr. Hollywoods to admire. You wouldn't want that, would you?
Although, we've heard that you Toons will be sending out the Resistance Rangers to do your dirty work. Therefore, we'd like to give you a warning that we'll make a great show out of any "Ranger" who tries to get in our way. You won't want to miss the curtain call.
---
Comments
Sorry! Comments are closed.
---
---
---
---
---
---
---
---
---
---
---
---
---
---
---
Back To Top