More News
Stay Up All Night at your Toon Estate!
Posted by The Moon on June 26, 2021 at 2:00 PM
Heeeeyyyyy, folks. Call me cheesy, but I don't think we've been properly introduced. The name's Loon-a, but most folks just call me The Moon. Most've you cool cats ain't even seen me around -- sticking in the eternal sunshine of Toontown Central. I see you Toons who hang about in the Dreamland, though. You're all real ones.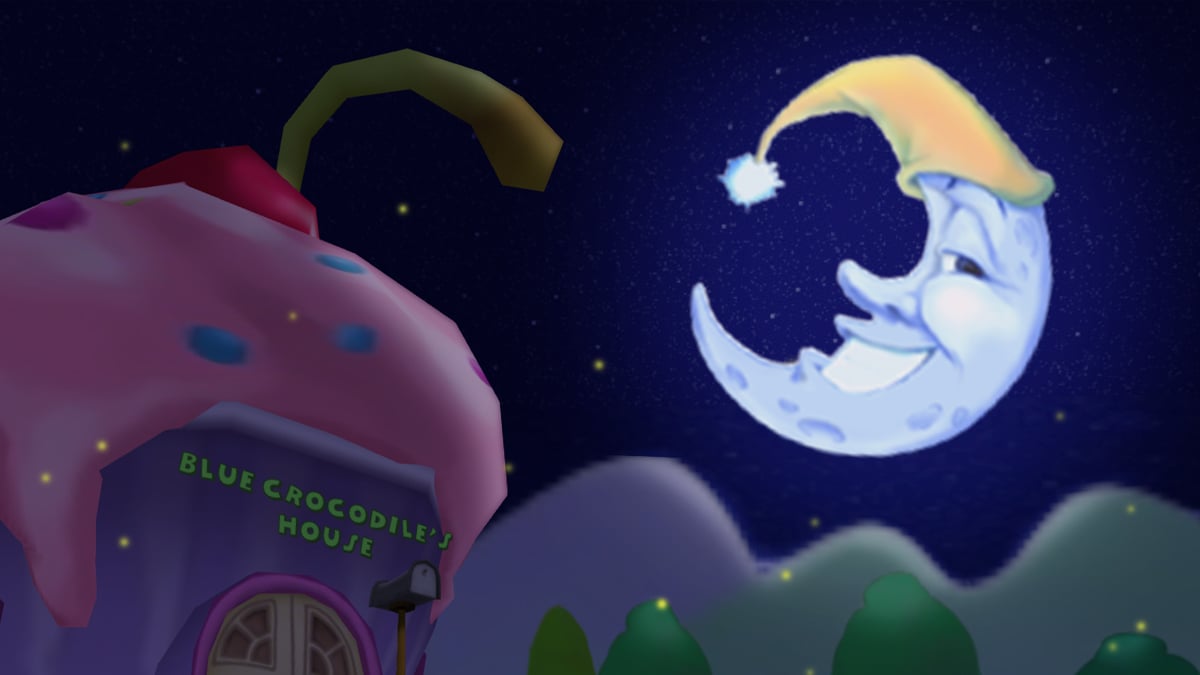 That Sun has been busy focusing on his "summer" shenanigans around town, blissfully unaware that the night is sneakin' up on him. I'm gettin' ahead of myself though. I come to you folks today with some exciting news: I'm endin' the Sun's reign over the Toon Estates, and bringin' my own flair to the place you call home! Let's get this party started!
Let me be clear: the choice is actually yours. Whether you want the eternal daytime of yesteryear, a party all night with yours truly, or anywhere in between -- you've got options. I've done a lot of negotiating with the folks at the Cattlelog. Soon, you'll be able to choose the time of day at your estate! Just between you and me, I know you'll be going for that whole night party thing. It'll be sweeeeet.
But that ain't all that'll be coming to your Estate. One of the perks of being up in the sky is that you get to hear everything goin' on round' town. I've done some snooping and it sounds like the fellas over at the Cattlelog have been testing out some seasonal options for your house exterior! They'll be releasing new options seasonally, with the summer-themed exterior being a "Cherry on Top" cupcake house. Cupcake houses? Hah, what'll they think of next? Some kind of hut?
According to the folks at the Cattlelog, all of these changes will be wrapped up nicely in the 2.9.0 update -- which ain't here just yet. Speaking of updates, I wonder what that solar fella across town has been up to? Sounds like he wants to make this the best summer yet, or whatever baloney he's tryin' to spew. Guess we'll just have to see what he's got planned soon.
---
Comments
Sorry! Comments are closed.
---
---
---
---
---
---
---
---
---
---
---
---
---
---
---
---
---
---
---
---
---
---
---
---
---
---
---
---
---
---
---
---
---
---
---
---
---
---
---
---
---
---
---
---
---
---
---
---
---
---
---
---
---
---
Back To Top