More News
Revenge of the Golf Balls
Posted by a Golf Ball on April 11, 2021 at 2:00 PM
Have you been enjoying MiniGolf, Toontown? Ohohoho, we thought NOT. For years, our reign over Acorn Acres has been absolute. While you Toons may have thought we were run-of-the-mill Golf Balls, we've been evil Golf Balls this whole time! All along, we've been silently playing our part, casually disobeying every law of physics in the book. You thought that it was a mole ejecting us from the holes? You've been duped -- by us.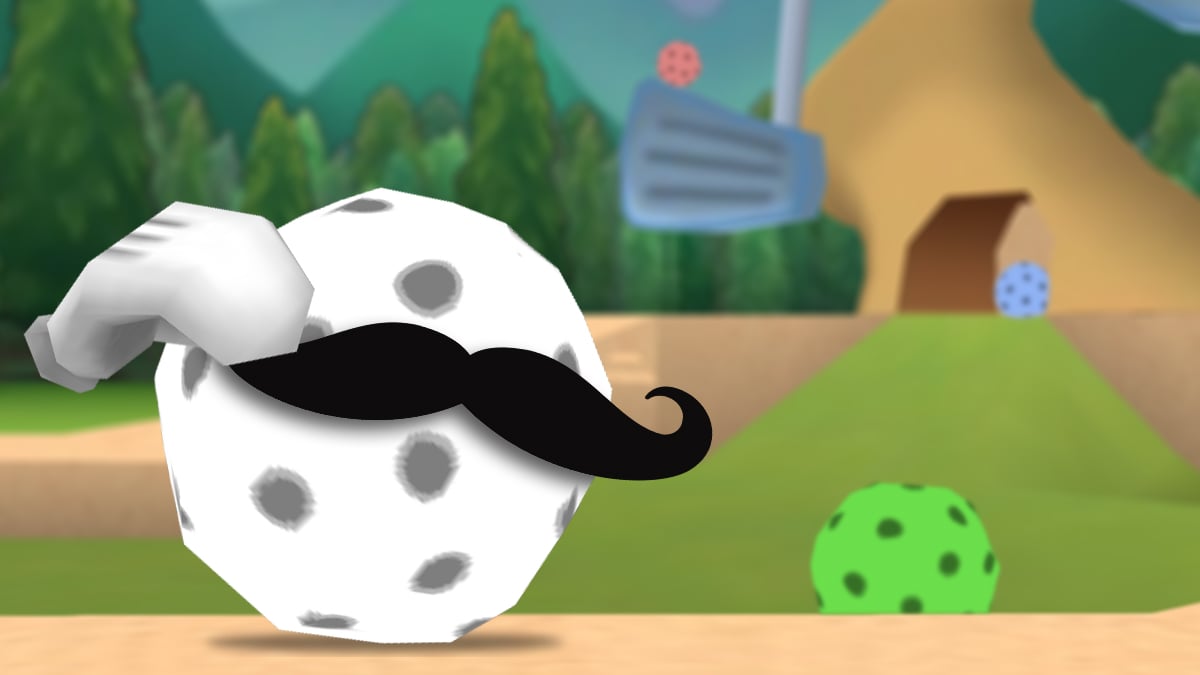 Years ago, Sir Max thought for certain that he had gotten rid of us. The fool. He even called in the Toontown Police Department on us -- but the joke is on them! With our physics-defying abilities, no cell in Toontown can hold us! Passing right through the wall was a cinch. Once I rolled my way back into the Golf Ball supply, it was all over. Not one Toon could stop our rampage!
Why am I telling you all of this? Well, to be honest -- our contract is up. Those crazies back in Loontown, our old business partners, have given us another offer we simply cannot refuse. They say that one bad apple spoils the bunch, so once we hightail it outta here, the bunch will be back to normal. That is to say, MiniGolf is finally fixed.
I'd ask for your forgiveness, but I don't really care! Loontown loooooves a Golf Ball that breaks every law of physics. Come to think of it, nothin' really makes sense over in Loontown. Best not to think about that. Well, happy trails! Sayonara, fools! See you never! Bahahahahaha!
April 11, 2021 [ttr-live-v2.8.1]
General
• Fixed an obscure crash related to switching between Districts.

MiniGolf
• The Evil Golf Balls have retreated from Toontown, and MiniGolf is now fixed! You should no longer experience physics-defying shenanigans on the MiniGolf courses.
• Added a beautiful blue sky and clouds to every MiniGolf course. Pesky Grey, go away!

April 8, 2021 [ttr-live-v2.8.0c]
General
• Addressed several cases of district reset bugs.
• Rejoice! Teleporting to friends that are running down a Street while in a different District will no longer send you to the grey. While that's quite the setup, this happened more than you'd think.
• Teleporting to a friend in your Estate exterior from your house's interior will no longer remove you from the estate. While that's also quite the setup, this also happened more than you'd think!
• You'll no longer get stuck if you talk to a Shopkeeper within a second of another Toon talking to them.

Trolley
• Toon Tag, the game that started it all, has gotten some significant improvements to make the gameplay smoother. Other Toons should no longer jitter around, and tagging should feel more consistent.
• Pink collision nodes no longer appear in Cog Thief. While we'd like to say that was just Fruit Pie filling, Cog Thief uses the Gag Shop's finest Cream Pies.

April 6, 2021 [ttr-live-v2.8.0b]
• Over the past few days, we've released several smaller hotfixes to the game. To make it easier for YOU to keep track of, we're going to start adding a letter to game versions that have been hotfixed. Welcome to ttr-live-v2.8.0b!

General
• Sometimes, the game insists that the 'Server is temporarily unavailable' when you can see people running around. This long-standing issue has been fixed!
• When in Chip n' Dale's MiniGolf, the Shticker Book's map used to offer you to go "Back to Cog HQ." While Acorn Acres is certainly like no other Playground, it's not a Cog HQ. The button now properly offers to go "Back to Playground."
• Ever seen your friends teleport around while running in Trolley Games? How about a jittery crane in the C.F.O. Battle? We've improved our smoothing in a bunch of areas around town.
• Fixed a rare crash related to entering Cog elevators.
• The Photo Album in your Shticker Book got several improvements to reduce crashing.
• While Cog Goons and Karts may be two totally different things, neither of them were always cleaning up properly. That ends today!
• "Stop using deprecated methods!", our log files once said. Those requests have been silenced, making log files easier to read.
• While dynamic music is nice when jumping in water, it would sometimes leave your music shockingly quiet. Music levels are now more consistent.
• A certain someone in Loony Labs slipped on multiple banana peels in a row, breaking the Silly Stats page. The damage has been repaired!

Accessibility
• The recently added auto-jump feature will now jump over small obstacles like the lava in Cashbot Mints.

---
Comments
Sorry! Comments are closed.
---
---
---
---
---
---
---
---
---
---
---
---
---
---
---
---
---
---
---
---
---
---
---
---
---
Back To Top