More News
Daily Alpha Update: Hole-some Sabotage
Posted by Sir Max on December 2, 2013 at 2:00 PM
You cannot imagine the golfer's rage that is going through me right now. As you guys saw yesterday: Our golf course was sabotaged!
Hold your gasps folks, because I'm not done telling the story yet. In fact, I haven't even started. I'm going to start now.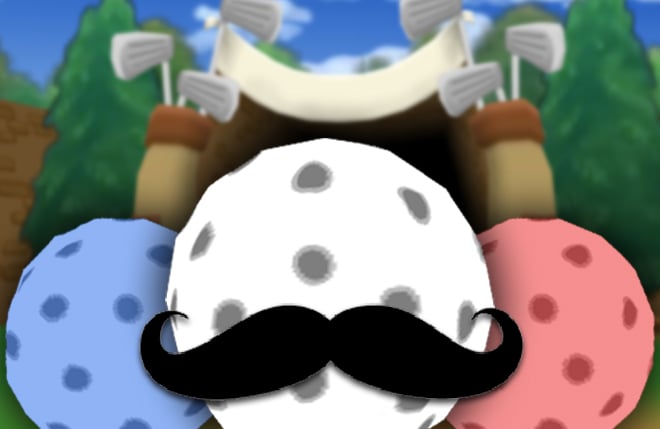 So, you remember that single golf ball that obeyed the laws of physics? Yeah, so it turns out he was just pretending to obey physics so that he could get in and do an inside job. Once inside of our golf courses, he immediately disregarded all rules of the Tooniverse and sat there like a rock. Or at least, it seemed that he did. But no, I'm not done yet!
That golf ball had the nerve to sneak a camera in there and take pictures of our courses. I bet you it was sent to us by that new town across the country, Loontown. I never liked any of those Toons. To make it worse, it turns out that all of the golf balls are in fact wanted criminals. Apparently they stole a bunch of that of that useless yellow rock a few weeks ago, before I had even found it. Don't ask me how they did it, because I honestly have no idea.
Anyway, lesson learned: Never take golf balls from the dumpster outside Loony Labs. No worries, they are all gone now. We called the TTPD and had them all arrested. I managed to get another whole new set of golf balls that actually obey the laws of physics, so we can not only play golf- but play it with friends!
No worries- these aren't from the dumpster outside of Loony Labs. I've learned my lesson. These are from the dumpster outside of Toon HQ.
December 2, 2013 [ttr-alpha-ge4a3f71]
Maintenance:
? More security and sanity checking for golf

Bugfixes:
? Fix a few AI crashes related to racing
? Might have possibly probably maybe fix the physics issues with golf

Features:
? Celebrate the end of this Hole-some Sabotage with the "Hole-some Fun" course! It is now available next to the Mystery Tunnel.
? Golf now switches to the next hole in the course, rather than exiting after the first one.
? The golf ball shortage is over! We have an endless supply of "new" golf balls, so feel free to bring a few of your friends to the courses.

---
Comments
Sorry! Comments are closed.
---
---
---
---
---
---
---
---
---
---
---
---
---
---
---
---
---
---
---
---
---
---
---
---
---
---
Back To Top