More News
Super Sunday: On Par
Posted by Sir Max on December 1, 2013 at 2:00 PM
Whew- Toontown is no longer under alert. So it turns out that the butterflies were really harmless after all, and we skipped Super Saturday for nothing. I told you guys that the butterflies were harmless, but
nooooo
. You just
had
to call a Red Alert.
Anyway, luckily, Sunday also starts with an S. So welcome to the first (and last!) Super Sunday! That's like, twice the honor. Let's call it triple.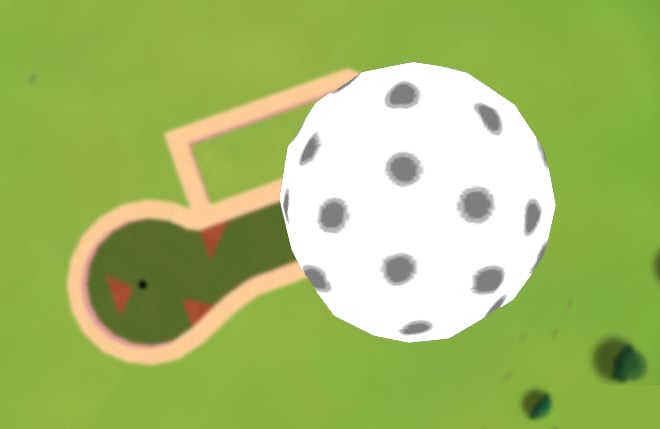 So, remember a few days ago when I was telling you about the golf balls continuing to defy the laws of physics? Well, we had a nice little talking to them. I was very stern, and made a pretty big impact on them. We went on out to the course, and...they still continued to defy the laws of physics.
As every good golfer knows, you can't allow your golf balls to run willy-nilly disobeying science and the tooniverse itself. Luckily, I heard of a good reform school up the road. We packed up our golf balls and sent them off to the "On Par" school of golf for a while. When they came back, they knew every single rule of golf by heart- Err- plastic? Whatever golf balls are made of.
We took them out to the field again, and....! They still continued defying the laws of physics. Once again, like every good golfer, I slammed my club onto the ground and stormed off of the field. Luckily a few of them decided to behave, but we still have major shortage of golfballs that obey the tooniverse. And by shortage, I mean we have one.
Because of that, currently only one person can play golf at a time, and only one course at a time. Once you are done, pass the golf ball on to the next fellow in line and wait for your next turn. It'll be a
Walk in the Par
k
!
December 1, 2013 [ttr-alpha-gab5c60c]
Maintenance:
? Add some extra sanity checks to administrative features
? Change TTR window icon and cursor - Needs fixing
? Undo accessories and effects to prepare for future updates

Features:
? The "Walk in the Par" course is open! Currently, golf is only singleplayer until we teach those golf balls how to behave in public.
---
Comments
Sorry! Comments are closed.
---
---
---
---
---
---
---
---
---
---
---
---
---
---
---
---
---
---
---
---
---
---
---
---
---
---
---
---
---
---
---
---
---
---
---
---
---
---
---
---
---
---
---
---
---
---
---
---
---
Back To Top