More News
Partner Spotlight: Iceman
Posted by The Toontown Team on March 27, 2021 at 2:00 PM
Greetings, Toons! Today, we're here at Spaghetti and Goofballs to enjoy a meal and interview with Iceman, who is a member of the Toontown Rewritten Partner Program. Iceman is an enthusiastic Content Creator who streams all his Toontown Rewritten rendezvous on Twitch, and in-game he's better known as Moy, a big blue dog Toon. Let's get right into the interview!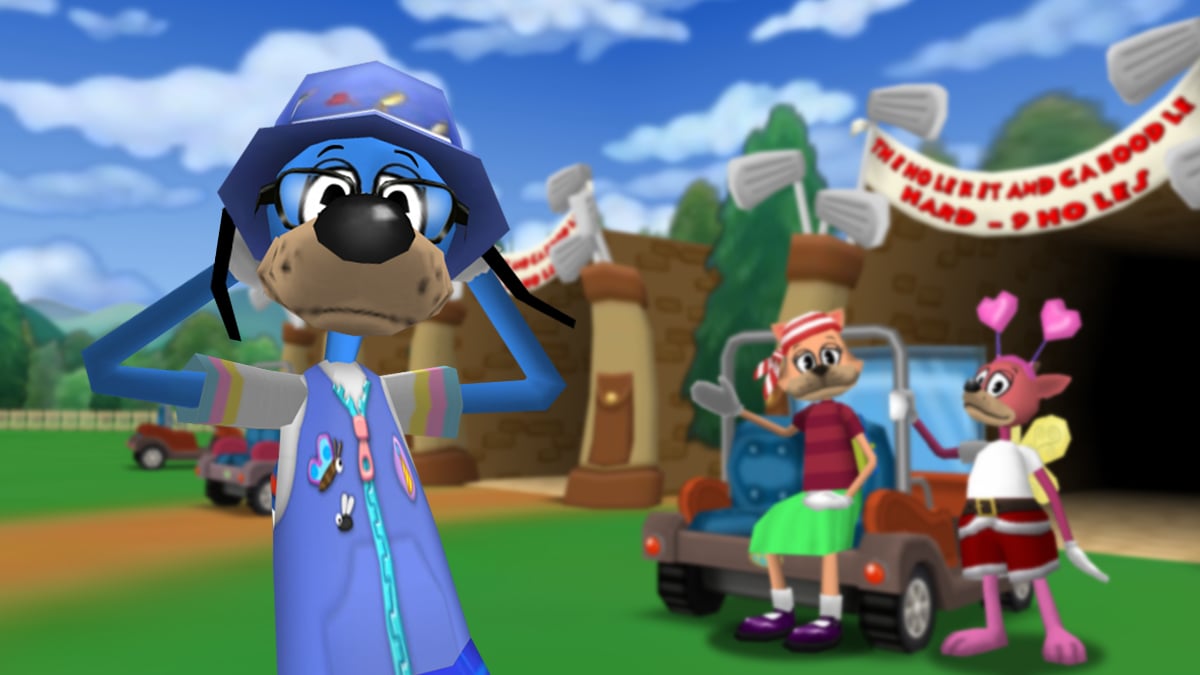 We'll start with the basics, Iceman. How did you first get involved with Toontown and streaming, and since then, how have your streams developed and changed over time?
I first got involved with Toontown Online back in 2010. I remember seeing an advertisement for the game and joining just in time to experience Operation: Storm Sellbot, which made me fall in love with the game more. I actually started streaming about a year ago! I remember it clearly. It was May 4th when I decided to press the streaming button and stream some Toontown Rewritten with a couple in-real-life friends of mine. My streams back then were way different than how they are now. First of all, my streams were in a 4:3 aspect ratio, which I believe is the original aspect ratio for Toontown. I was also shy and quiet, but streaming has allowed me to become more outgoing and confident. I also feel like my streams are now what I've always wanted, which is a place where people can come by and have some fun!
Your streams are certainly fun, both to participate in and watch -- I can definitely vouch for you on that! One interesting thing about you is your name. Would you mind telling us how you came up with that?
I actually didn't come up with Iceman! A family member actually made a Playstation account for me back then and gave me the username "Iceman," and ever since then I've used it. I think the name "Iceman" was given to me because I like the film "Top Gun," and one of the pilot's call signs in Top Gun is "Iceman." While I don't have a definite answer of how they came up with the name for me, I definitely think it had something to do with me wanting to be a pilot.
That's really interesting! I haven't watched Top Gun before, but it sounds like a super fun movie. I know what I'm watching on my next movie night!
A lot of Toontown streamers say their favorite part of streaming is getting to interact more with the Toontown community on a personal level. This being said, how has streaming helped you interact with the Toontown community, and what's your favorite aspect of the community?
My favorite aspect of the Toontown community is how kind this community is. The Toontown community is one of the most caring communities I have ever been a part of. Streaming helped me find out about certain aspects of the Toontown community such as the Soundless Cult, Uber Alliance, CCG, streamers, and even more wonderful people! Streaming has certainly allowed me to bring a community together to create change and have fun. Last December, I did a charity stream for the Make-A-Wish foundation, and it was so nice to see the community come together to help raise money for a great cause! I also love hosting events for the community, for example, doing long streams and giving away things such as in-game items. I really enjoy just having fun with the community and creating great experiences with them. Thanks to streaming, I have met some wonderful people in the community and created some great friendships with other fellow Toons such as Shoomyshamy, Maxuhmillion, and many others.
That's fantastic to hear! When you aren't busy busting Cogs, what's your favorite thing to do in Toontown with these new friends?
I LOVE GOLF, it's always a fun relaxing thing to do after busting Cogs. I am a huge golf lover. I love playing golf with other fellow Toons and like to make some fun challenges such as trick shots only. I hope one day I can play a golf match with Flippy and Clerk Clark to see their skills.
Now that would be a fun game of golf! Hopefully one day you'll be able to make it happen. In the meantime, keep up the practicing, Iceman. It sure was great talking to you, and I can't wait to see what fun ideas you come up with for your next stream. Toons, check out Iceman's Toontown Rewritten streams anytime with the button down below. You won't regret it!
---
Comments
Sorry! Comments are closed.
---
---
---
---
---
---
---
Back To Top